Anthony Sharwood, 21 Nov 2023, 3:41 AM UTC
PNG's most active volcano spews ash 15 km high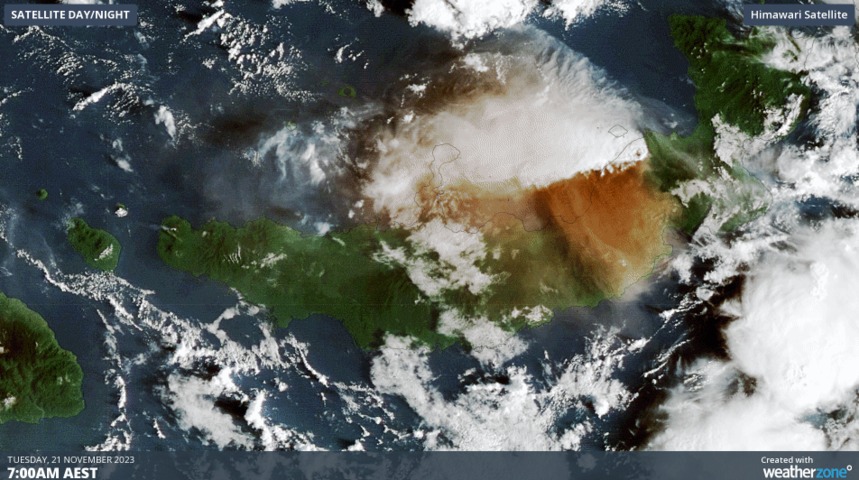 Mt Ulawun, Papua New Guinea's most active volcano, is erupting.
The BoM's Volcanic Ash Advisory Centre has issued an advisory that ash has risen as high as 50,000 feet (about 15,200 m) but it is unclear at this stage whether aviation has been or will be affected. The average jet liner cruises at around 30,000 to 40,000 feet.
The loop below captures the eruption over a period of about three hours on Tuesday morning, during which time a plume of ash can clearly be seen spewing into the atmosphere.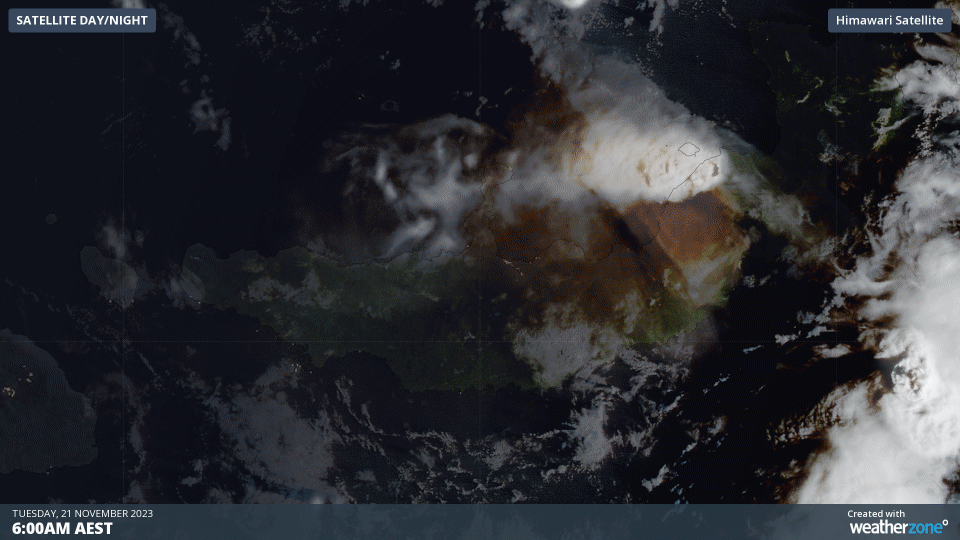 The volcano is located on New Britain, the largest island in the Bismarck Archipelago, a chain of islands northeast of the PNG mainland. The summit of Mt Ulawun is 2334 m, which makes is just over 100 m higher than Australia's highest peak Mt Kosciuszko.
Ulawun last erupted in 2019 with about 5000 people evacuated. New Britain is home to about half a million people however it's unclear at this stage if anyone is directly affected.
Image: Mt Ulawun on a less volcanically active day. Source: iStock.
Meanwhile Geoscience Australia says there is no tsunami warning for Australian waters. We'll update you on this and more if the situation changes dramatically.
Note to media: You are welcome to republish text from the above news article as direct quotes from Weatherzone. When doing so, please reference
www.weatherzone.com.au
in the credit.