Ben Domensino, 03 Nov 2021, 4:42 AM UTC
Nation-wide soaking over the next 10 days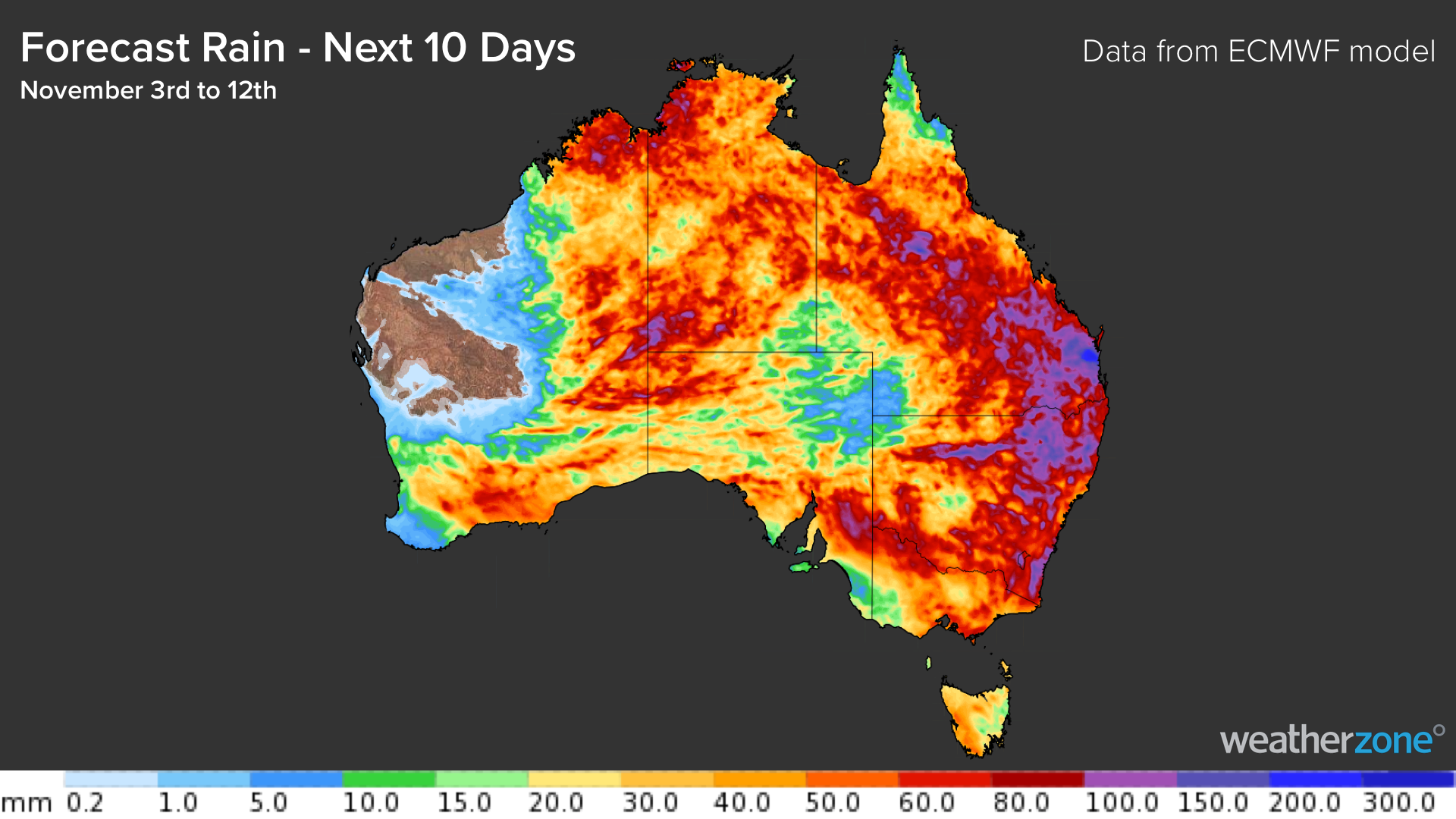 Rain and thunderstorms will soak most of Australia during the next 10 days as the developing La Niña makes its presence felt.
Abundant tropical moisture feeding into a series of low pressure troughs will cause rain and storms across multiple Australian states every day between now and at least Friday next week.
This soaking wet start to November is being driven by a negative Indian Ocean Dipole (IOD) and a developing La Niña.
Both of these climate drivers cause warmer-than-average water to lie near northern and eastern Australia, which increases atmospheric moisture and fuels rainfall.
The animation below shows precipitable water in the atmosphere over the next one and a half weeks, which is a measure of how much moisture is in the atmosphere to produce rain. You can clearly see moisture-laden air travelling towards and over Australia from the Pacific Ocean, thanks to the developing La Niña.
Video: Medelled precipitable water during the next couple of weeks, showing moisture-laden air flowing towards and over Australia from the north and east.
Showers and thunderstorms will affect parts of northern Australia every day during the next 10 days.
For southern and eastern Australia, the wet and stormy weather will occur in waves as low pressure troughs traverse the country from west to east.
One of these troughs is producing a rainband over southeastern Australia today, drenching parts of Tas, Vic and NSW, including some thirsty soil in the Murray Darling Basin.
Over the next 10 days combined, part of every state and territory is likely to see at least 20mm of rain. Most states will also have places that collect more than 50mm, while pockets of eastern, central and northern Australia should pick up more than 100mm, possibly over 200mm.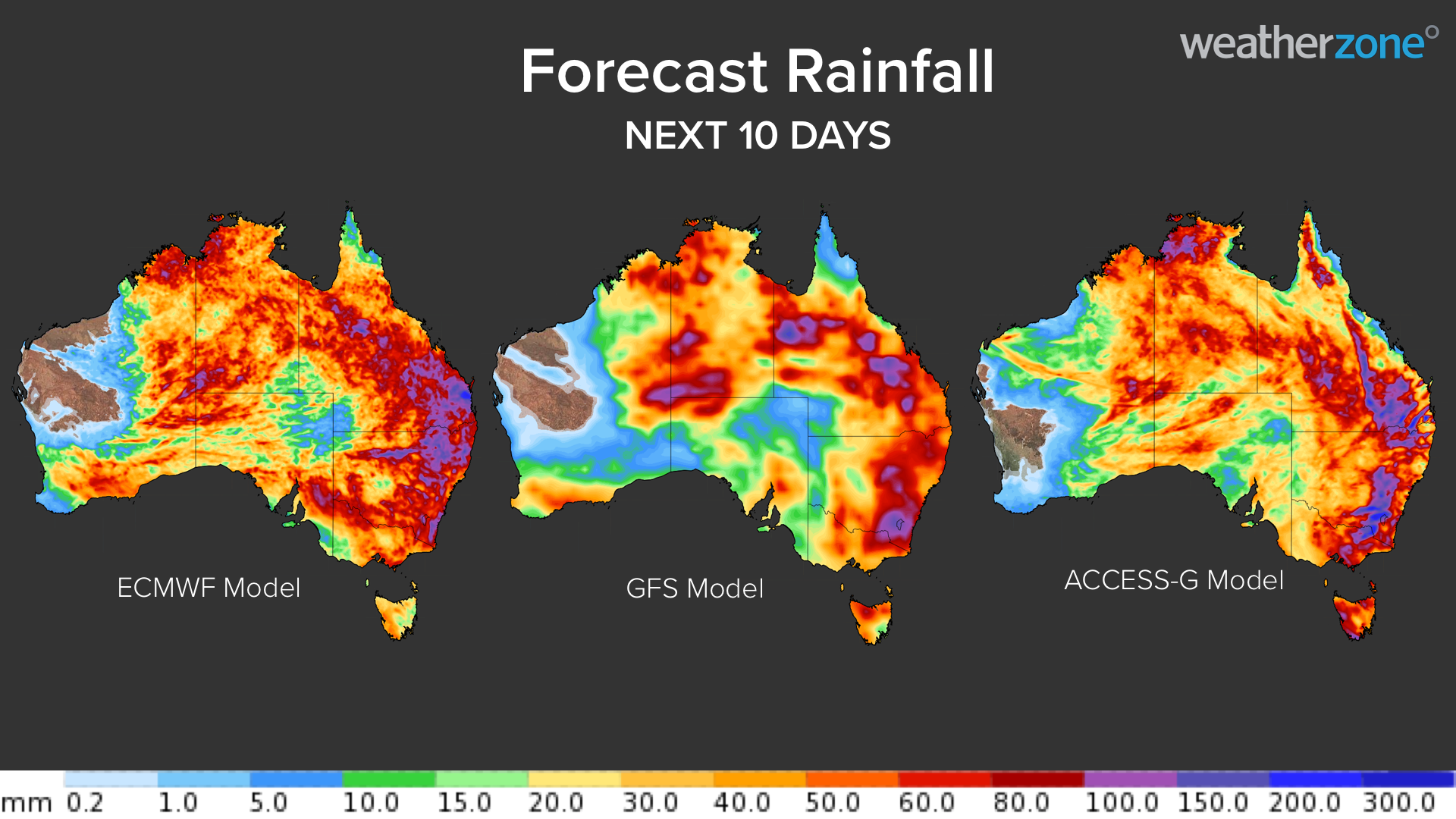 The impending rain should be heavy enough to cause flooding in some parts of the country, especially in areas that have had decent rain in recent weeks and months.
Weatherzone will bring you regular updates as this multi-week soaking unfolds across the country.
Note to media: You are welcome to republish text from the above news article as direct quotes from Weatherzone. When doing so, please reference
www.weatherzone.com.au
in the credit.