Anthony Sharwood, 16 May 2022, 1:14 AM UTC
Monday's Tassie snow just the beginning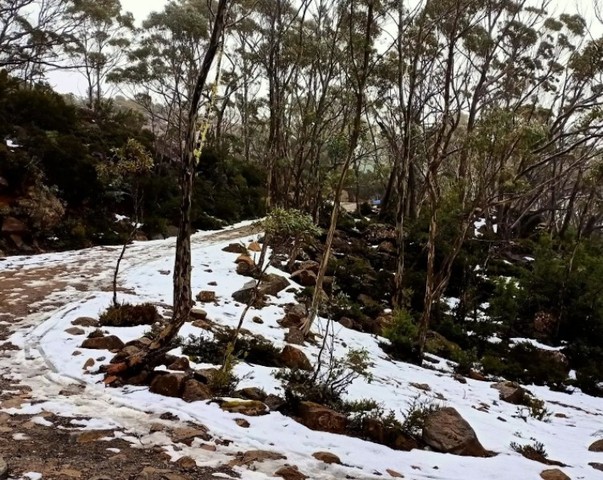 Snow is already on the ground on Tasmania's highest parts, ahead of two-to-three days of pretty decent late autumn snowfalls which should reach as low as 700 metres above sea level at times.
Up to 20 cm of snow could fall in total at higher levels of Tasmania's Central Plateau and Western forecast districts, with lighter falls in the state's eastern half in places like kunanyi/Mt Wellington above Hobart and the Ben Lomond Plateau near Launceston.
One Tassie local snapped a little snow on Monday morning on the dirt road up to Mt Mawson, about an hour-and-a-half from Hobart.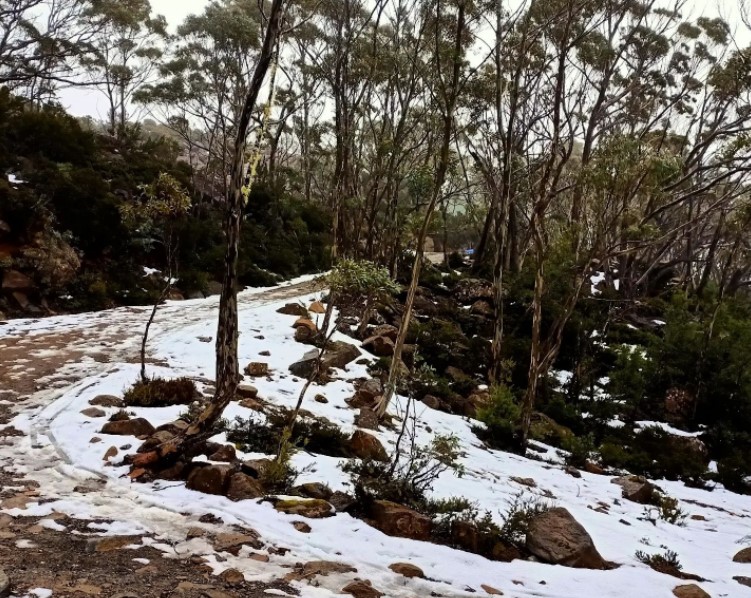 Image: Winter is coming. Source: @dailydoseofTassie via Instagram.
Meanwhile, if you look closely at the live snow cam image a little higher up the hill at the tiny club-run skifield of Mt Mawson (captured while we were writing this story around 10 am on Monday morning), you can actually make out a few flakes falling.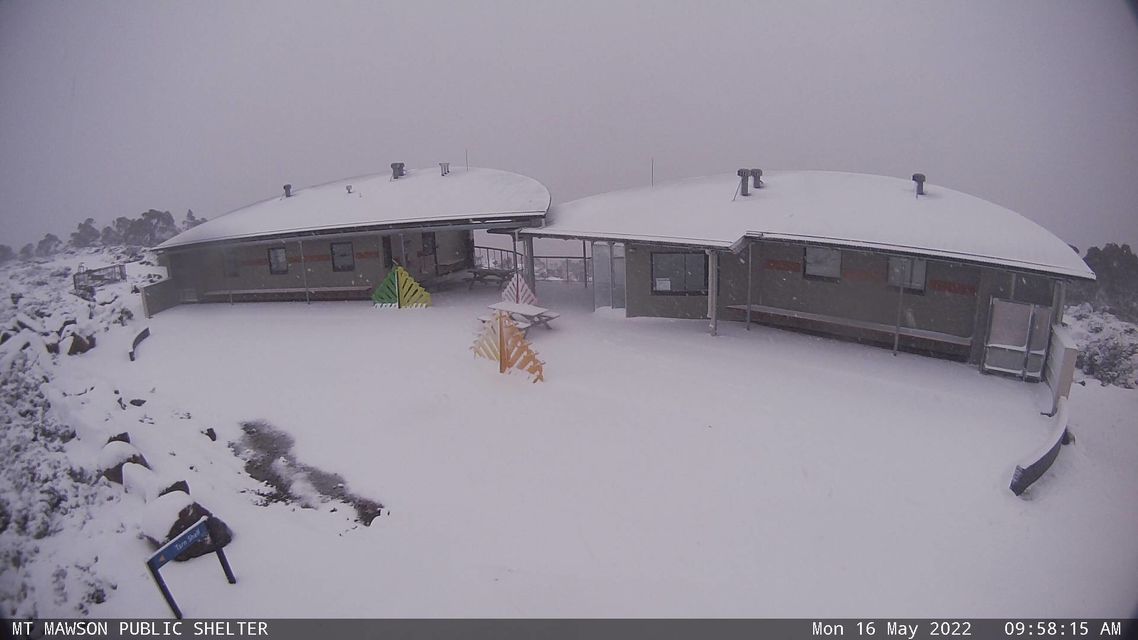 Image: OK, who else really feels like a snow trip now? Source: Mt Mawson.
This weather system is what some snow enthusiasts call a "clipper", as in, a cold front that clips the very southern tip of mainland Australia – a set-up which is illustrated well on this morning's synoptic chart.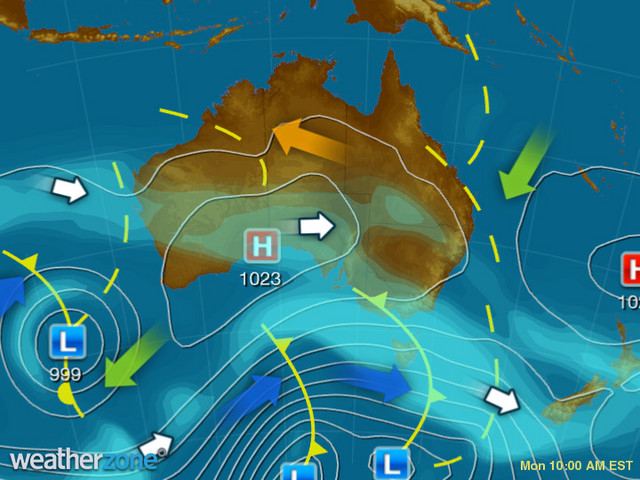 As you can also see on the chart, a second front (currently south of the Bight) is due within the next 24 hours. Like the first front, it will also have a much stronger impact on Tasmania than the mainland.
So while there's not much love in these two fronts for mainland snow-lovers, it's at least the sort of westerly weather system which provides the hope of greater things ahead as winter approaches.
Meanwhile Hobart is in for a chilly and showery week as you'd expect. While rain totals likely won't add up to more than a few millimetres, maximum temps should stay below 15°C until at least Friday.
Note to media: You are welcome to republish text from the above news article as direct quotes from Weatherzone. When doing so, please reference
www.weatherzone.com.au
in the credit.