Ben Domensino, 16 Jun 2022, 2:58 AM UTC
Melbourne endures early-season cold spell not seen for over a century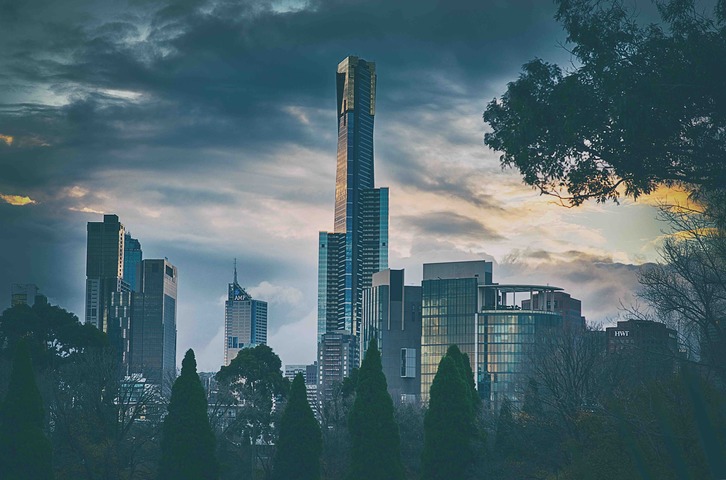 It has been a miserably cold start to winter in Melbourne, with the city just rounding out a 17-day cold spell not seen this early in the year since 1913.
Everyone in Melbourne knows that it always gets cold in winter. However, the past two-and-a-half weeks have been relentlessly chilly in Victoria's capital city.
The temperature at Melbourne's Olympic Park weather station failed to reach 15ºC between May 30th and June 15th. This was the first time in 109 years that the city stayed below 15ºC for 17 consecutive days, this early in the year.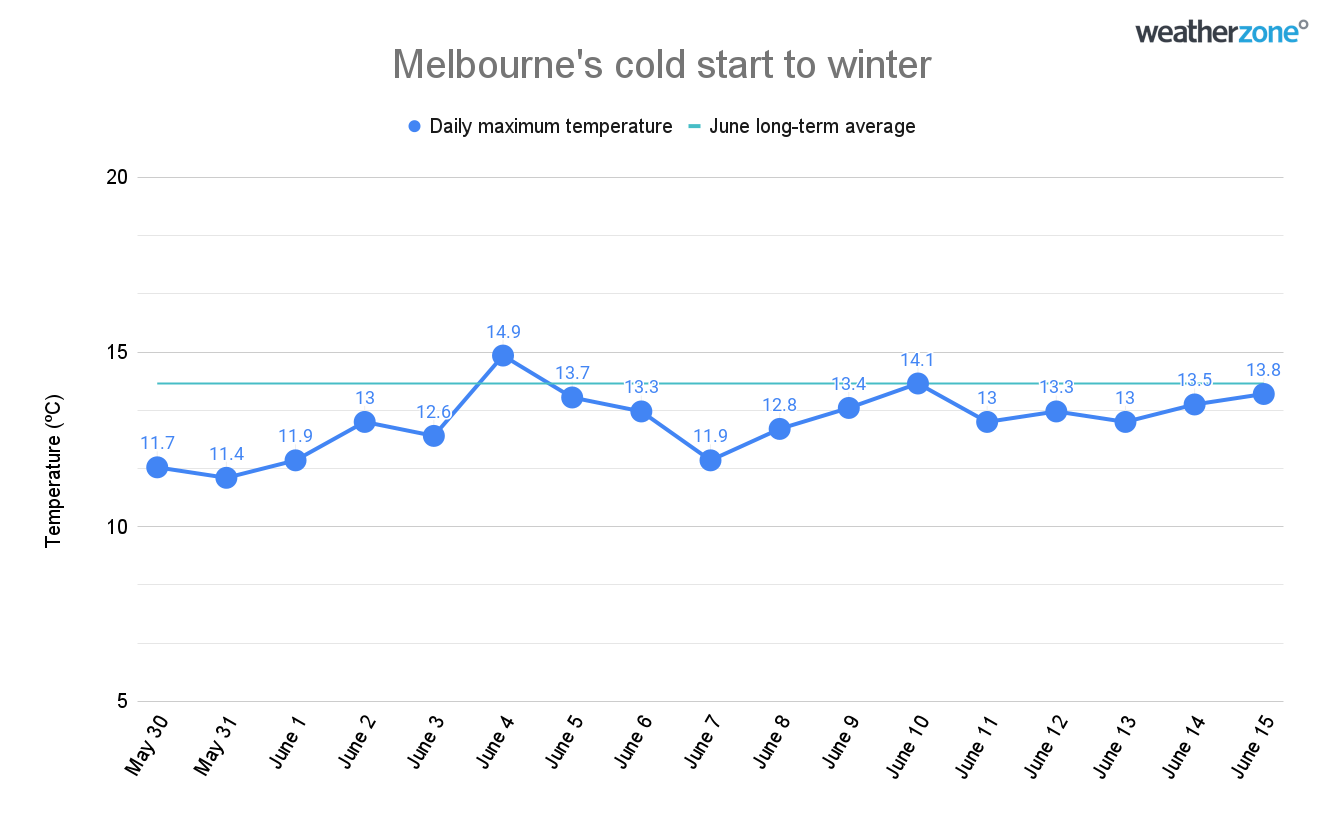 This run of cold weather was exceptional for its persistence. In a normal start to winter, Melbourne would get several very cold days and then have a few warmer days. However, a prolonged procession of cold fronts meant there were no warm breaks in the icy weather for more than a fortnight.
Fortunately for those that don't like cold weather, maximum temperatures are forecast to reach around 15 to 16ºC for the rest of this week and into the start of next week. Colder weather will return mid-to-late next week as another two cold fronts sweep across the state.
Note to media: You are welcome to republish text from the above news article as direct quotes from Weatherzone. When doing so, please reference
www.weatherzone.com.au
in the credit.