Anthony Sharwood, 08 Nov 2021, 12:27 AM UTC
Melbourne diners not even slightly concerned by flash flood outside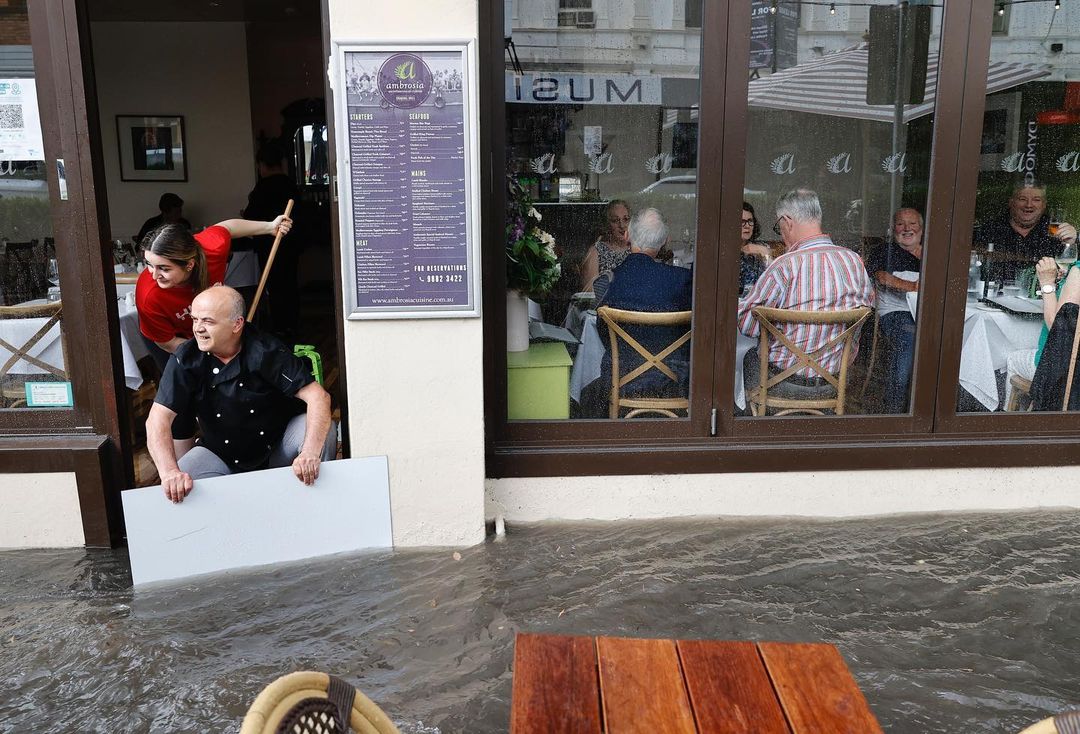 They take their café and restaurant culture seriously in Melbourne, more so than ever after being locked out of the city's world-renowned eateries for so long.
So when a brief but extremely heavy downpour struck the city's east as severe storms moved through on Saturday, nothing – as in absolutely nothing – was going to stop these diners at the Ambrosia restaurant in Camberwell Rd Hawthorn from enjoying their sumptuous Mediterranean cuisine straight from the charcoal grill.
The photo below was taken by photographer Alex Coppel (he's a pro snapper for News Corp Australia) and the gentleman in the image is chef and proprietor Gel Miftari, who prefers to be known simply as Gel.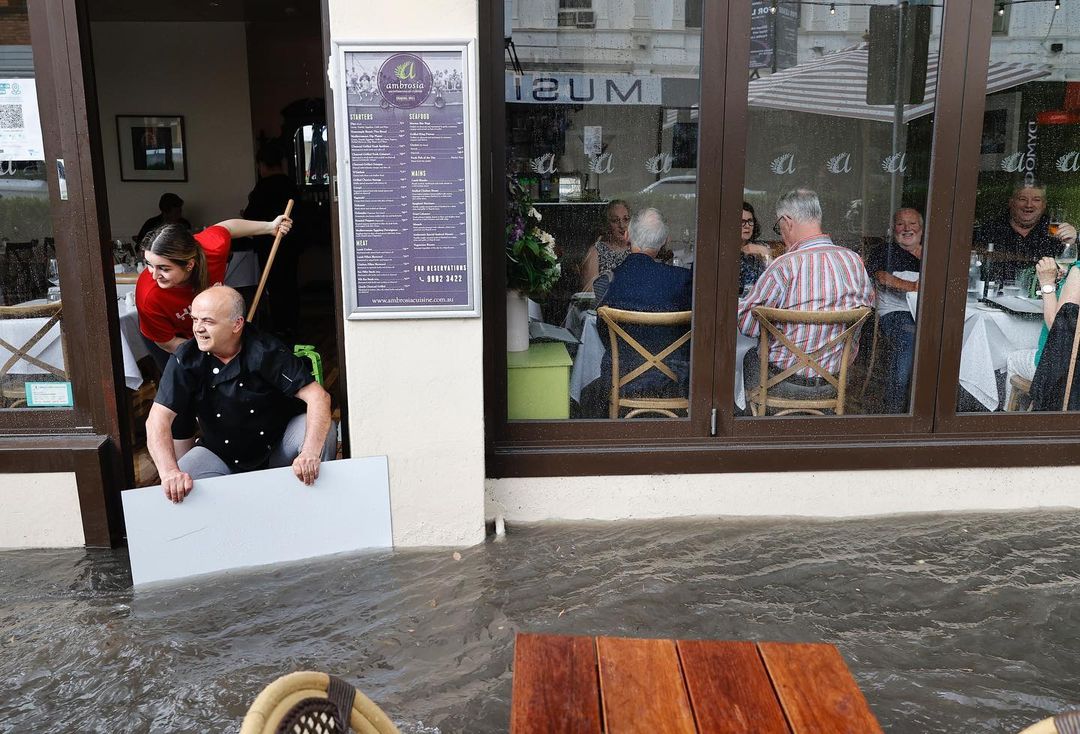 Image: Gel Miftari, master chef and flood defender. Source: Alex Coppel via Instagram.
"We've been flooded four times in 14 years," he told Weatherzone.
Gel said his arms are still pretty sore on Monday morning and you can see why from the photo. He cleverly took an aluminium menu board and used it to divert the gushing floodwaters from entering the restaurant.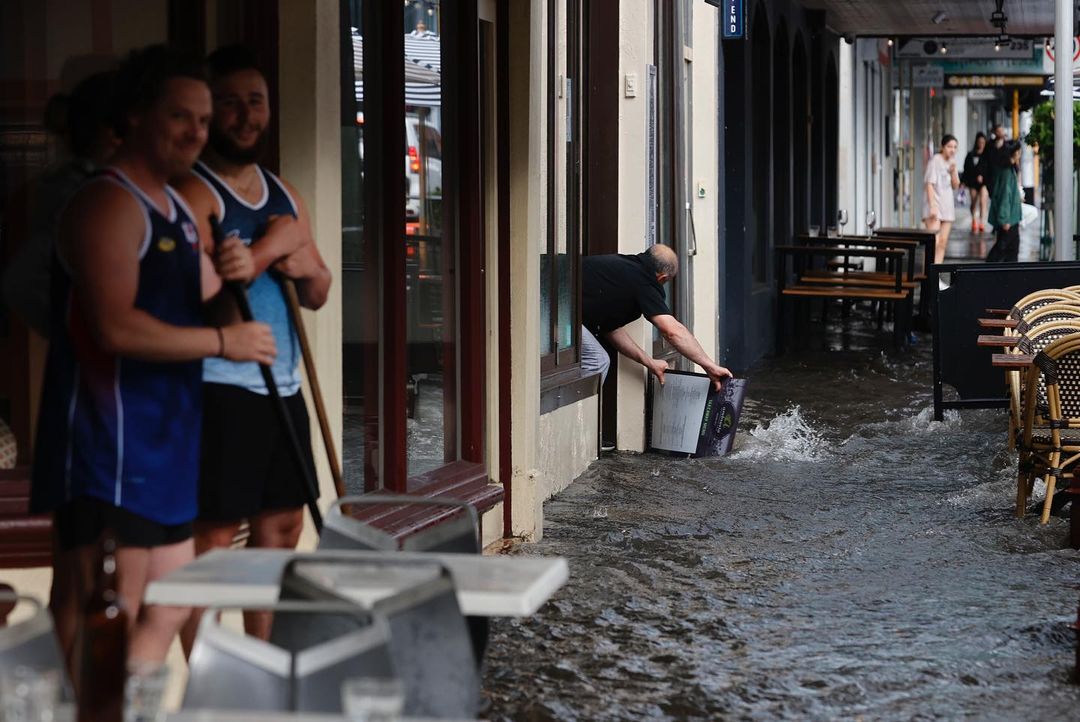 Image: Ambrosia restaurant patrons were gushing in their praise for Gel Miftari's efforts. Source: Alex Coppel via Instagram.
"We kept as much water out as we could, and my arms are a bit stuffed-up today. But we had a full restaurant (or as full as we can have it under Covid regulations) with 20-something people in there, and they all had their lunch."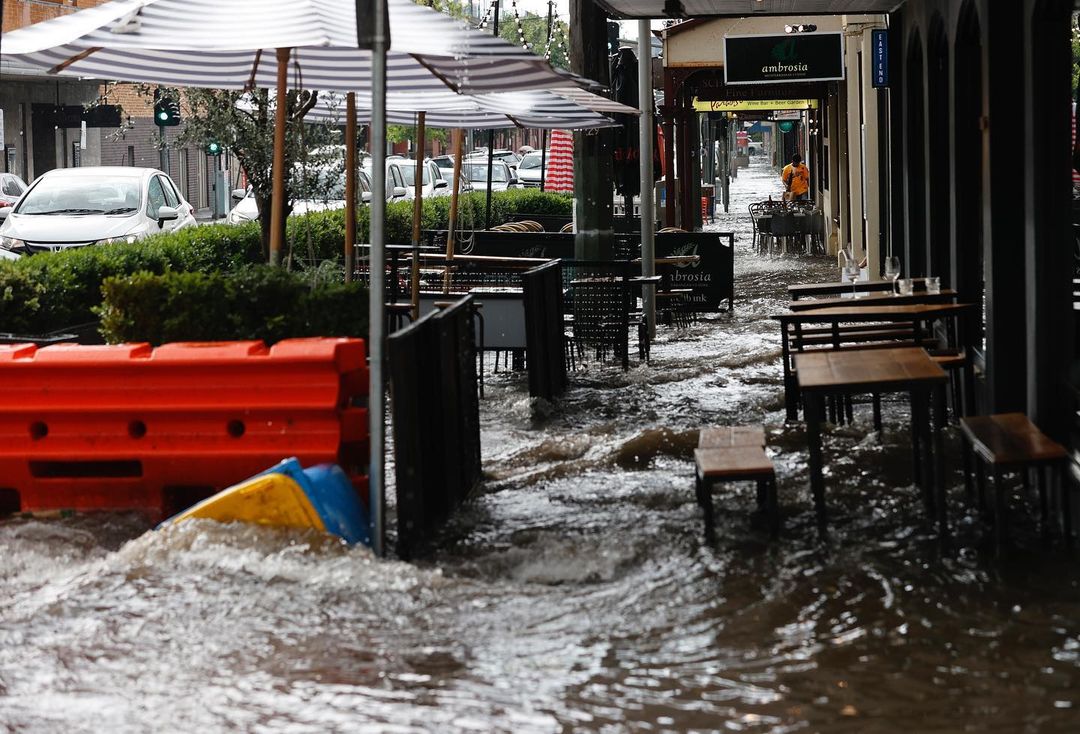 Image: Street scene from the Camberwell area on Saturday, November 6. Source: Alex Coppel via Instagram.
As this tweet from the Bureau of Meteorology, Victoria illustrates, falls were concentrated in areas east of the city, with the heaviest totals in a range of approximately 25-35 mm in those areas.
Today's 24hr rainfall observations clearly show the areas hit by yesterday's storms, with the highest falls through SE #Melbourne & the NE ranges. Moderate totals overall, but in some areas the rain fell fast enough to cause flash flooding. https://t.co/3wcJixQcz0 #VicWeather pic.twitter.com/DEBJ7Ddy1x

— Bureau of Meteorology, Victoria (@BOM_Vic) November 7, 2021
Much of that rain fell within an extremely short time frame. For example, 24mm was recorded in Springvale West in a period of just 15 minutes – hence the flash flooding in many areas.
More showers are in store for Melbourne for much of this week, with heavier rain likely to develop on Friday into Saturday. Hopefully we won't see too many images on Melbourne streets like this one from last weekend.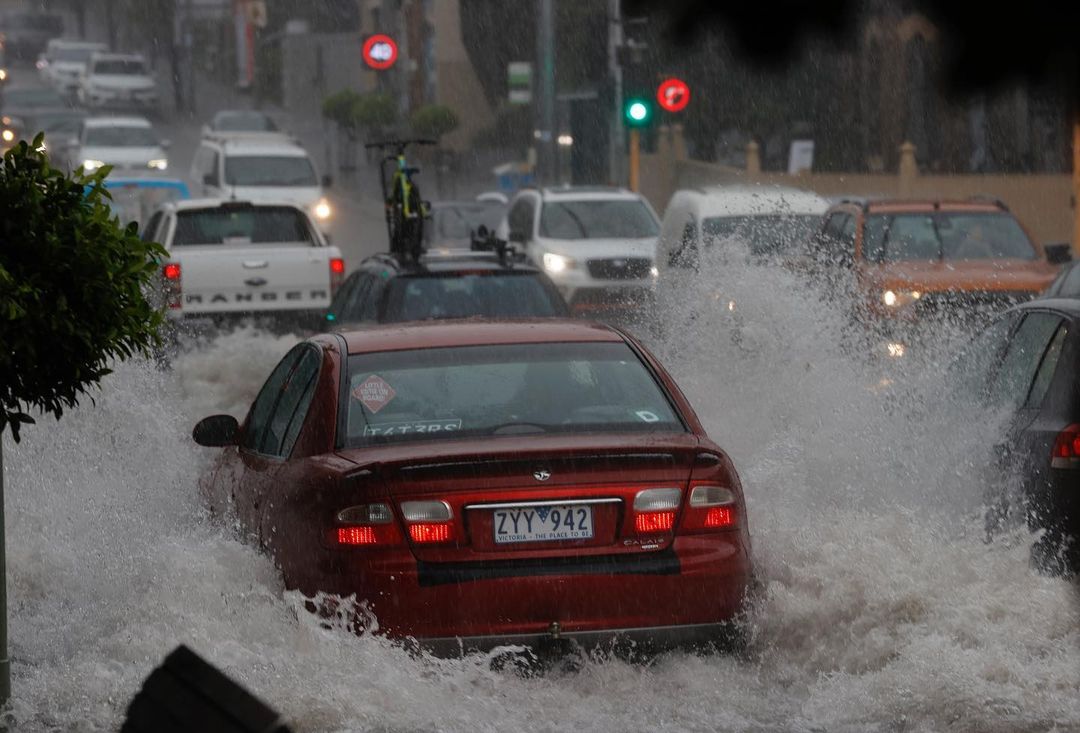 Image: Victoria: perhaps not the place to be right at that moment. Source: Alex Coppel via Instagram.
Note to media: You are welcome to republish text from the above news article as direct quotes from Weatherzone. When doing so, please reference
www.weatherzone.com.au
in the credit.