Anthony Sharwood, 26 Oct 2021, 12:46 AM UTC
Massive temperature discrepancies across Australia's southern coastline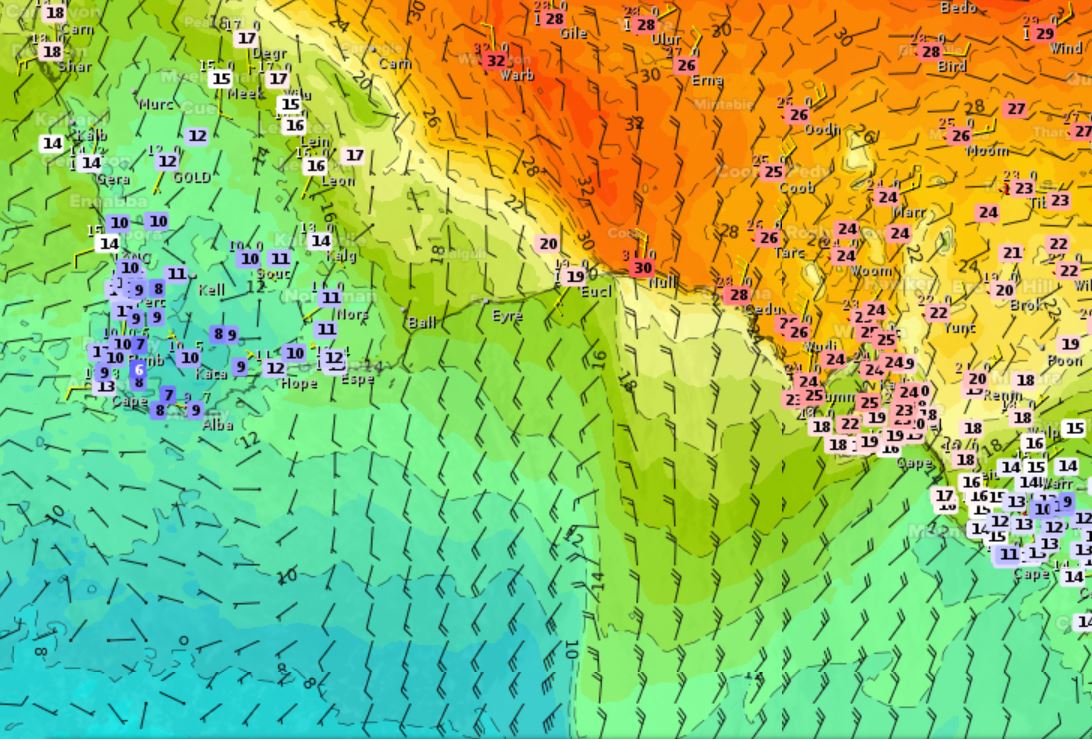 Temperature discrepancies of more than 20 degrees are being experienced along the vast extent of Australia's southern coastline on Tuesday morning, due to two distinct weather systems.
The first system:
In the west, a cold front that passed through southwestern WA late on Sunday into Monday has now progressed eastwards, reaching the South Australian border in the early hours of Tuesday morning.
Ahead of it, northerly winds are dragging down hot dry air from the interior, which is why much of South Australia will experience temps in the 30s or above today, while many localities in southern WA will struggle to reach the mid teens.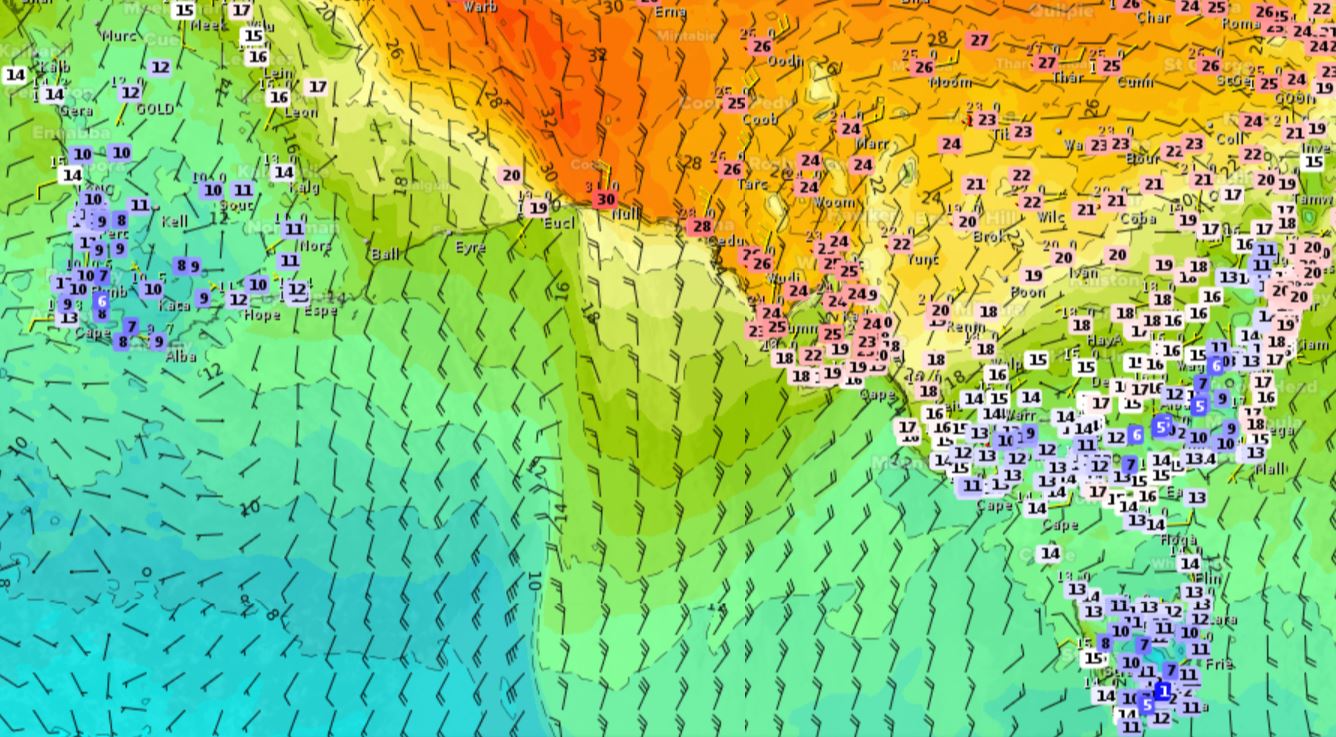 The cold front's strength was well illustrated by the town of Eucla – WA's easternmost locality – where temperatures reached the mid-30s on Monday. The mercury was still 25.5°C at 3:30 am before rapidly shedding eight degrees in an hour to be 17.5°C at 4:30 am.
Meanwhile as we write this story, Eucla was sitting on a mild 19°C while Nullarbor, just a couple of hours east over the SA border, was already on 30°C. Some coastal locations in SW WA were hovering at only 8°C or 9°C.
Temperatures could exceed 40°C in northern SA in the next day or two, with Oodnadatta tipped to reach 41°C on Wednesday, which would be its hottest reading for spring 2021 to date. The town of 200 residents is famous for Australia's highest recorded temperature (50.7°C in January 1960).
Adelaide is expected to reach 30°C both today and tomorrow. Its hottest day in October 2021 to date was 25.7°C, although an early spring warm day of 31.2°C was recorded on September 2.
The second system:
Meanwhile in the southeastern corner of the country, skies will stay mostly clear but maximums today will be kept in the mid to high teens in Tasmania and southern Victoria due to a low pressure system in the Tasman Sea funnelling cool southeasterly winds over the region.
The effects of that system will dissipate in the next 24-48 hours as the warmer weather moves across from the west.
Note to media: You are welcome to republish text from the above news article as direct quotes from Weatherzone. When doing so, please reference
www.weatherzone.com.au
in the credit.