Ben Domensino, 16 Nov 2021, 6:29 AM UTC
Last eight Octobers were Earth's eight warmest on record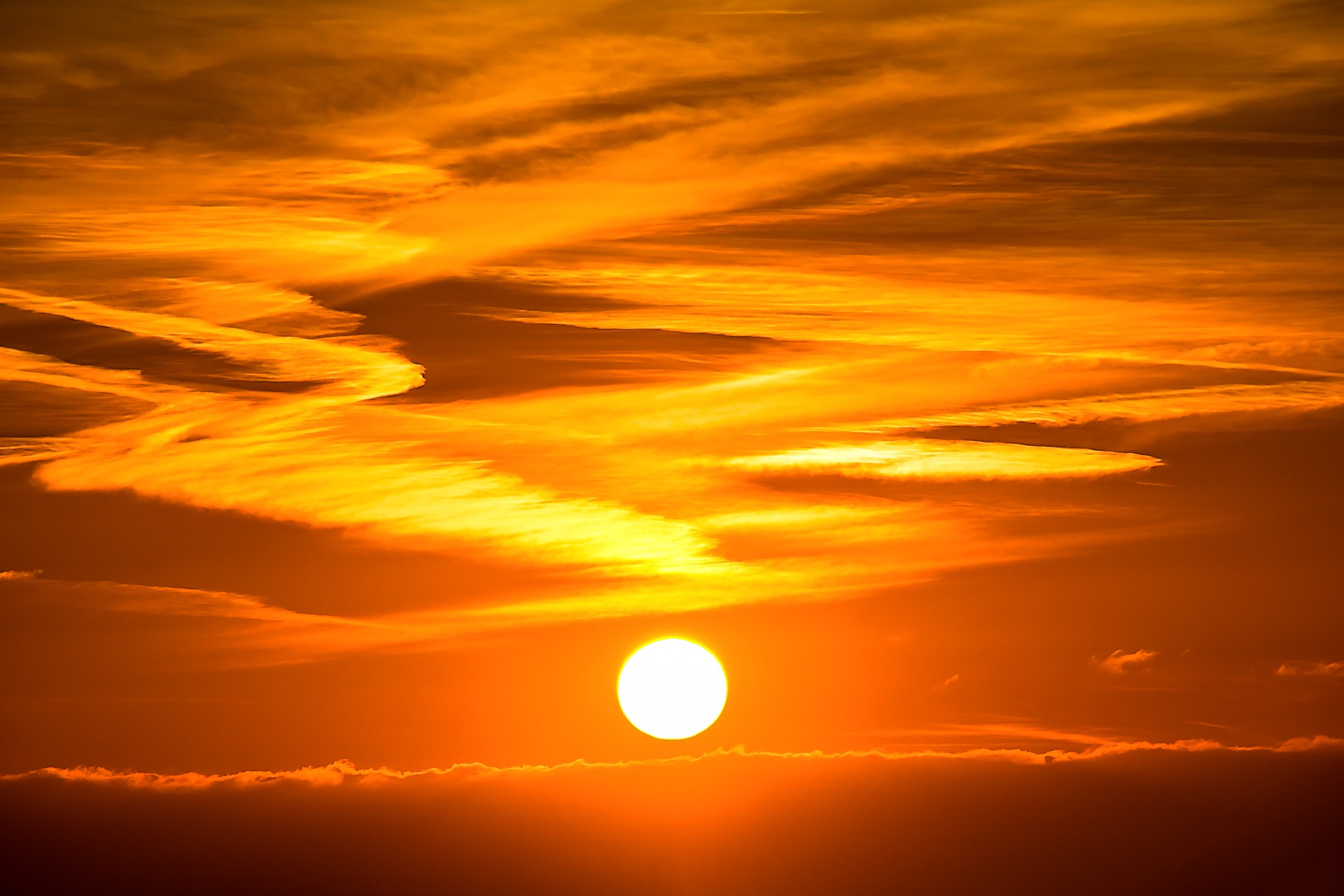 New data from the U.S. National Oceanic and Atmospheric Administration (NOAA) has revealed that the last eight Octobers have been our planet's eight warmest on record.
According to NOAA, the global surface temperature in October 2021 was 0.89ºC warmer than the 20th-century average. This made last month Earth's fourth warmest October in 142 years of records, beaten only by 2018 (+0.92ºC), 2019 (+0.95ºC) and 2015 (+1.03ºC).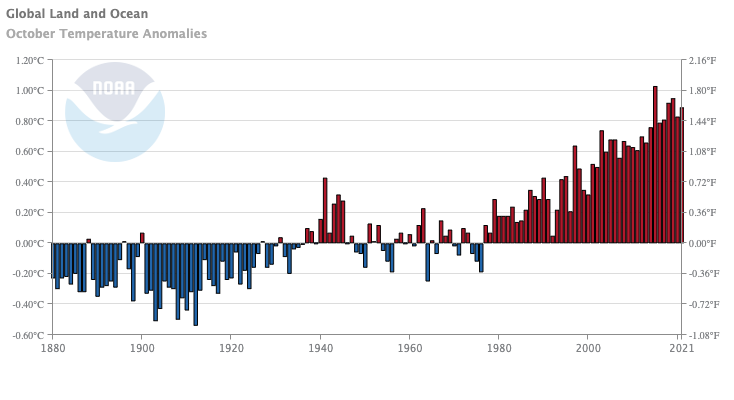 Image: October global surface temperature anomalies from 1880 to 2021. Source: NOAA
As you can see in the graph above, our planet's eight warmest Octobers on record have all occurred in the last eight years, since 2014. There is also a conspicuous warming trend in recent decades.
NOAA calculates the global surface temperature anomaly by first analysing temperature anomalies for land and ocean separately, and then merging these two datasets to get a combined global figure This is one of the most reputable global temperature datasets in the world.
In Australia, monthly land surface temperatures are calculated using the Bureau of Meteorology's Australian Climate Observations Reference Network – Surface Air Temperature (ACORN-SAT) dataset.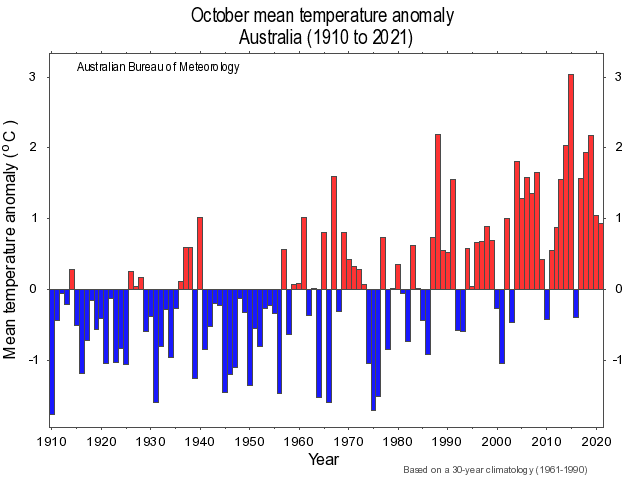 Image: Australia's October mean surface temperature anomalies from 1910 to 2021. Source: Bureau of Meteorology
Last month was Australia's 19th warmest October in 112 years of records, as you can see in the graph above.
With less than two months left in the year, NOAA expects 2021 to rank among our planet's 10 warmest years in record, despite the cooling influence of La Niña.