Ben Domensino, 21 Jun 2022, 6:20 AM UTC
La Nina is over...for now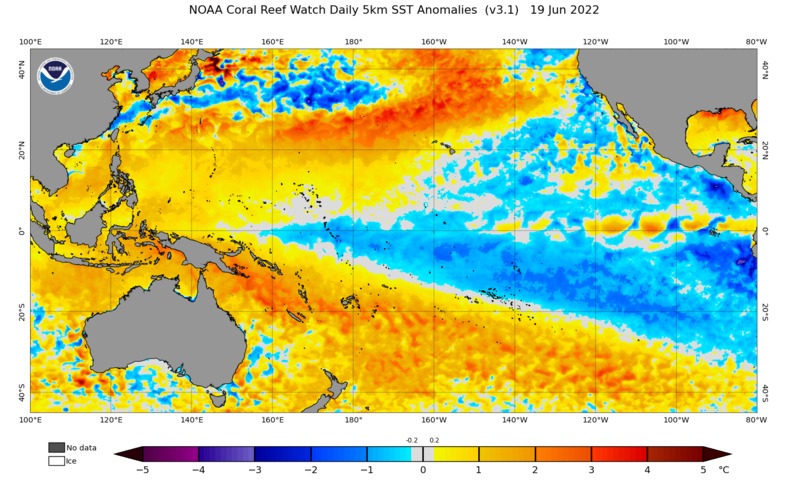 The Bureau of Meteorology has today declared the end of La Niña, but is this the last Australia will see of this rain-inducing climate driver in 2022?
The Bureau's latest climate driver update, released on Tuesday, June 21, states that "the 2021–22 La Niña event has reached an end, with a majority of indicators currently at neutral levels."
This ends a seven-month La Niña episode that was declared in November 2021 and went on to produce record-breaking rain and flooding in eastern Australia during late summer and autumn.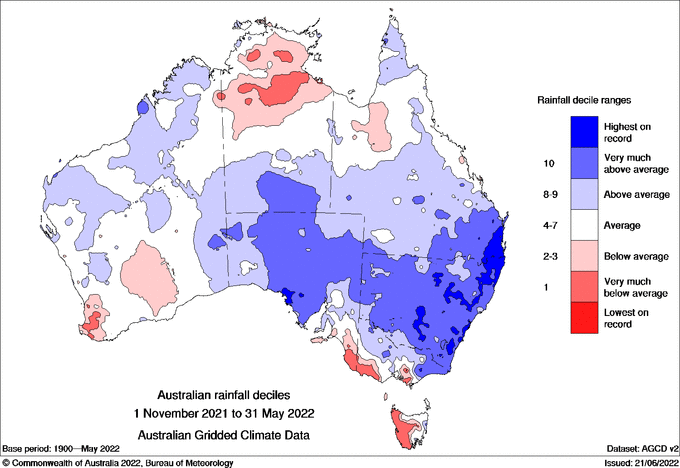 Image: Observed rainfall deciles between November 2021 and May 2022, showing that large areas of NSW and southeast QLD experienced their wettest November to May period on record.
The end of a high-impact La Niña is likely to come as welcome news to many communities and industries in flood-weary areas of eastern Australia. However, this may not be the end of this story just yet.
While the Pacific Ocean has returned to a neutral state based on the Bureau of Meteorology's criteria, sea surface temperatures across the equatorial Pacific are still in a La Niña-like state. Furthermore, a number of international forecast models suggest that La Niña may return later this year, most likely during spring.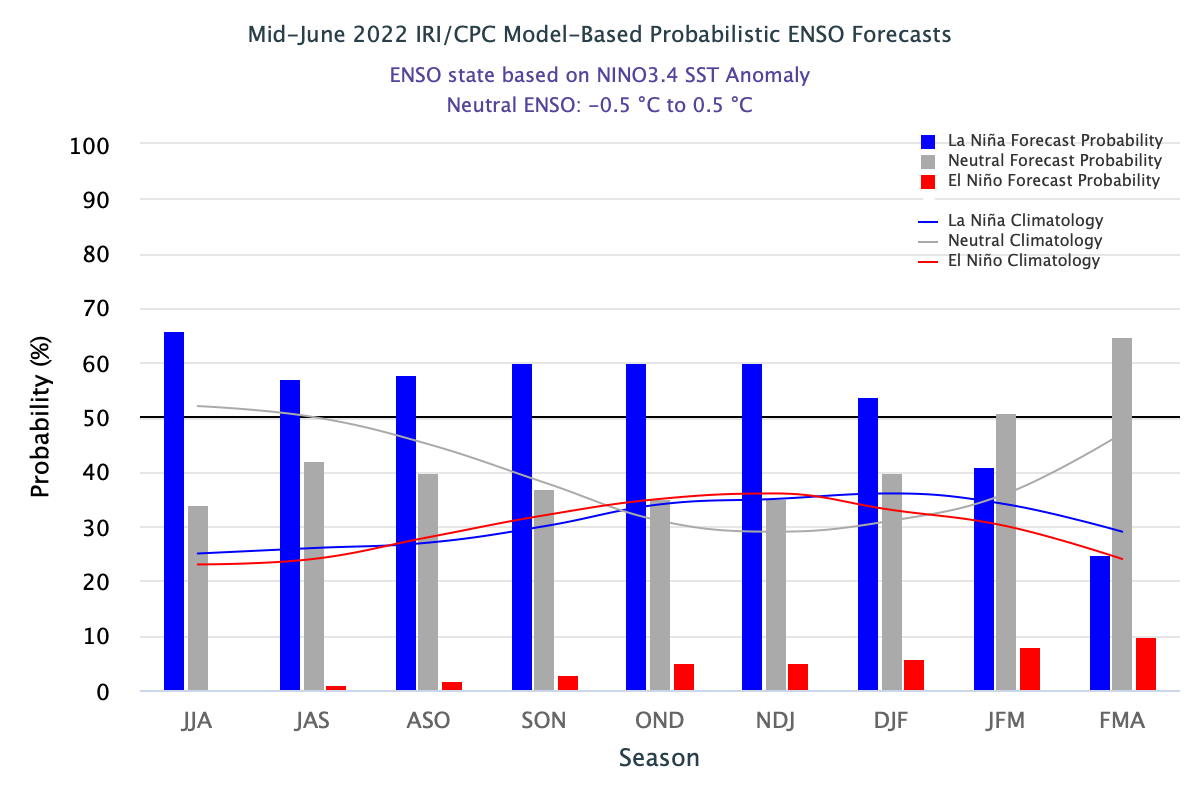 Image: A model-based ENSO outlook issued by the Columbia University's International Research Institute for Climate and Society (IRI) and U.S. National Weather Service Climate Prediction Centre (CPC) on June 20. This outlook shows that La Niña is a 60 percent chance of occurring in the Southern Hemisphere's spring and early summer.
The Bureau of Meteorology also acknowledge this potential in their latest climate outlook, stating that "some model outlooks suggest La Niña may re-form later in 2022. As a result, the Bureau's ENSO Outlook status has moved to La Niña WATCH. La Niña WATCH means there is around a 50% chance of La Niña forming later in 2022. This is approximately double the normal likelihood."
Note to media: You are welcome to republish text from the above news article as direct quotes from Weatherzone. When doing so, please reference
www.weatherzone.com.au
in the credit.