Ben Domensino, 21 Jun 2022, 3:53 AM UTC
La Nina floods make NSW ports too fresh for ships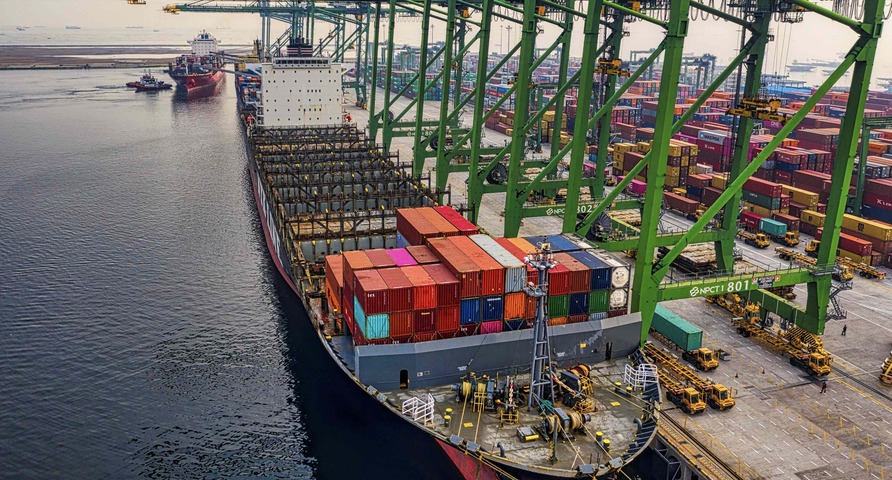 La Niña has had a surprising impact on shipping operations in NSW this year, with increased freshwater outflows from flooded rivers affecting the behavior of ships entering some ports.
Ships entering tidal ports in NSW are affected by local weather conditions, tides and waves, which can all affect a vessel's ability to enter and operate safely within a port.
One of the important things to consider when allowing larger vessels to enter NSW ports is the tide, which needs to be high enough to allow deep drafted vessels to enter, navigate and exit a port safely.
This year, the window of time where water levels are high enough for ships to enter some NSW ports has been reduced by enhanced freshwater inflows from heavy rain and flooding.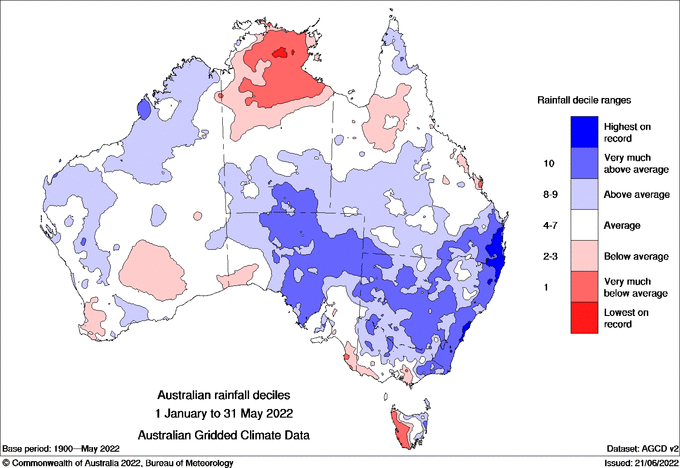 Image: Rainfall between January and May 2022 was in the top 10 percent of historical records for most of eastern NSW, with some areas receiving their highest rainfall on record for this period. Source: Bureau of Meteorology
Freshwater is less dense than salt water, which allows ships to sit lower in the water. The prolific flooding seen in parts of eastern NSW earlier this year caused huge injections of freshwater into the coastal zone, which decreased salinity and affected shipping operations.
According to Philip Perkins, Meteorologist and Sales Executive of Ports, Offshore and Safety at Weatherzone, "port users and operators at river-based terminals have been impacted by summer and autumn rainfall.
"During high river flows water salinity is reduced. This means vessels can behave differently, resulting in elevated risk to vessels even at berth. Even when secured properly, berthed vessels can be impacted by passing traffic in the terminal.''
In addition to the safety of ships, decreased salinity at river-based terminals can also reduce the window of time where larger vessels can enter these ports. In some cases, this may force ships to wait for the next high tide before entering or departing the port.
Fortunately, river levels and discharge rates have now returned to more normal levels in eastern NSW. However, the ongoing influence of La Niña and a developing negative Indian Ocean Dipole increases the risk of more flooding in the months ahead.
With the ground still holding a lot of water, any periods of heavy rain this winter and spring are likely to cause flooding, which may have immediate impacts on shipping operations.
Note to media: You are welcome to republish text from the above news article as direct quotes from Weatherzone. When doing so, please reference
www.weatherzone.com.au
in the credit.