Anthony Sharwood, 23 May 2022, 1:40 AM UTC
Just another day of torrential Sydney downpours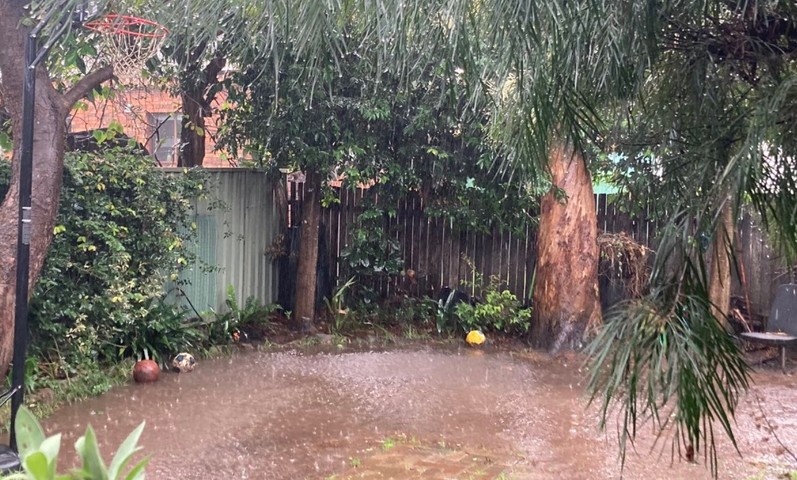 The Australian government might have changed, but the weather in Sydney is stuck on the same old playlist: rain and more rain, with some storms thrown in just to vary things up a little.
Heavy rain is falling along the city's coastal fringe and nearby areas this Monday morning, after light to moderate falls overnight across almost all suburbs, as onshore winds feed a low pressure trough along the NSW coast.
Can the rain please stop before everyone in Sydney is transformed into a giant mould spore ??

— Brigid Delaney (@BrigidWD) May 23, 2022
Sydney Airport has already seen 27 mm between 9 am at 10:40 am on Monday as we write this story.
The heavy rain at the airport was accompanied by lightning flashes and thunder rumbles – as a pool of cold, upper-level air over eastern NSW creates enough atmospheric instability for thunderstorms.
Because the heaviest NSW rain today is centred on the eastern half of Sydney and nearby regions (and is therefore not inundating saturated river catchments), no new flood warnings are in place, though it would be wise to check our warnings page for the latest updates.
Meanwhile, Sydney's year-to-date rainfall tally just keeps on mounting up.
We told you way back on April 6 that Sydney had just surpassed its long-term annual average rainfall of 1213.4 mm.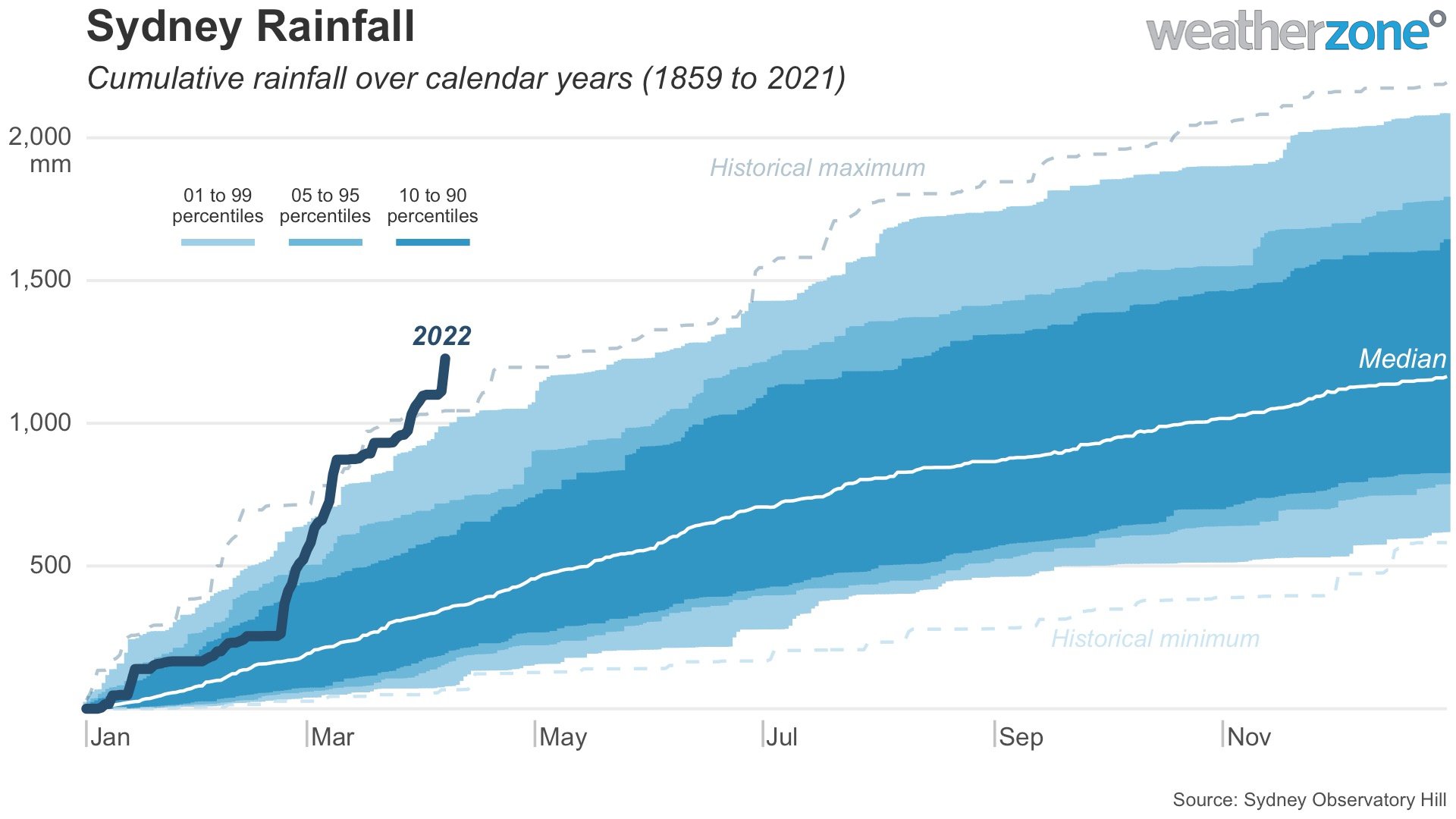 Since we published that story, April ended up being another wet month with 267.2 mm in the gauge, while May has also been relatively soggy, with 147.8 mm up until 9 am this morning, spread across 13 rain days.
Looking at the big picture, Sydney is now well on track to exceeding the annual average rainfall of Australia's wettest city Darwin (1723.8 mm).
There is also a chance that Sydney could break its own highest annual rainfall record of 2194 mm in 1950, though that's still a fair way off, with 1491.2 mm recorded for 2022 as of 9 am today.
We'll keep you up to date with those milestones if and when they are reached.
Note to media: You are welcome to republish text from the above news article as direct quotes from Weatherzone. When doing so, please reference
www.weatherzone.com.au
in the credit.