Ben Domensino, 18 Sep 2023, 6:27 AM UTC
Intense September heat toppling records in SE Australia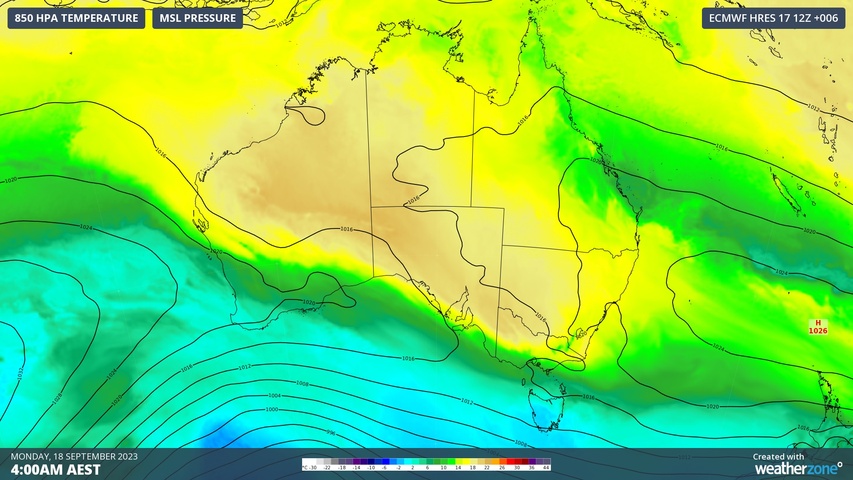 An unrivalled spell of early-season heat will continue to grip southeastern Australia over the next few days, with records likely to fall in several states.
A broad and slow-moving low pressure trough is currently extending from Australia's northwest to southeast, causing a large pool of hot air to spread over the continent.
This hot air mass is affecting part of every mainland state and territory, sending temperatures more than 15ºC above average in some areas.
If there was enough moisture in the atmosphere, this type of weather pattern might be producing a large rain-bearing northwest cloudband, like the type Australia saw frequently in 2022.
But with a positive Indian Ocean Dipole developing to the northwest of Australia, the atmosphere is too dry for widespread rain and cloud over Australia. So, instead of channelling moisture across the country, the current weather pattern is driving unseasonable heat into southern and southeastern Australia.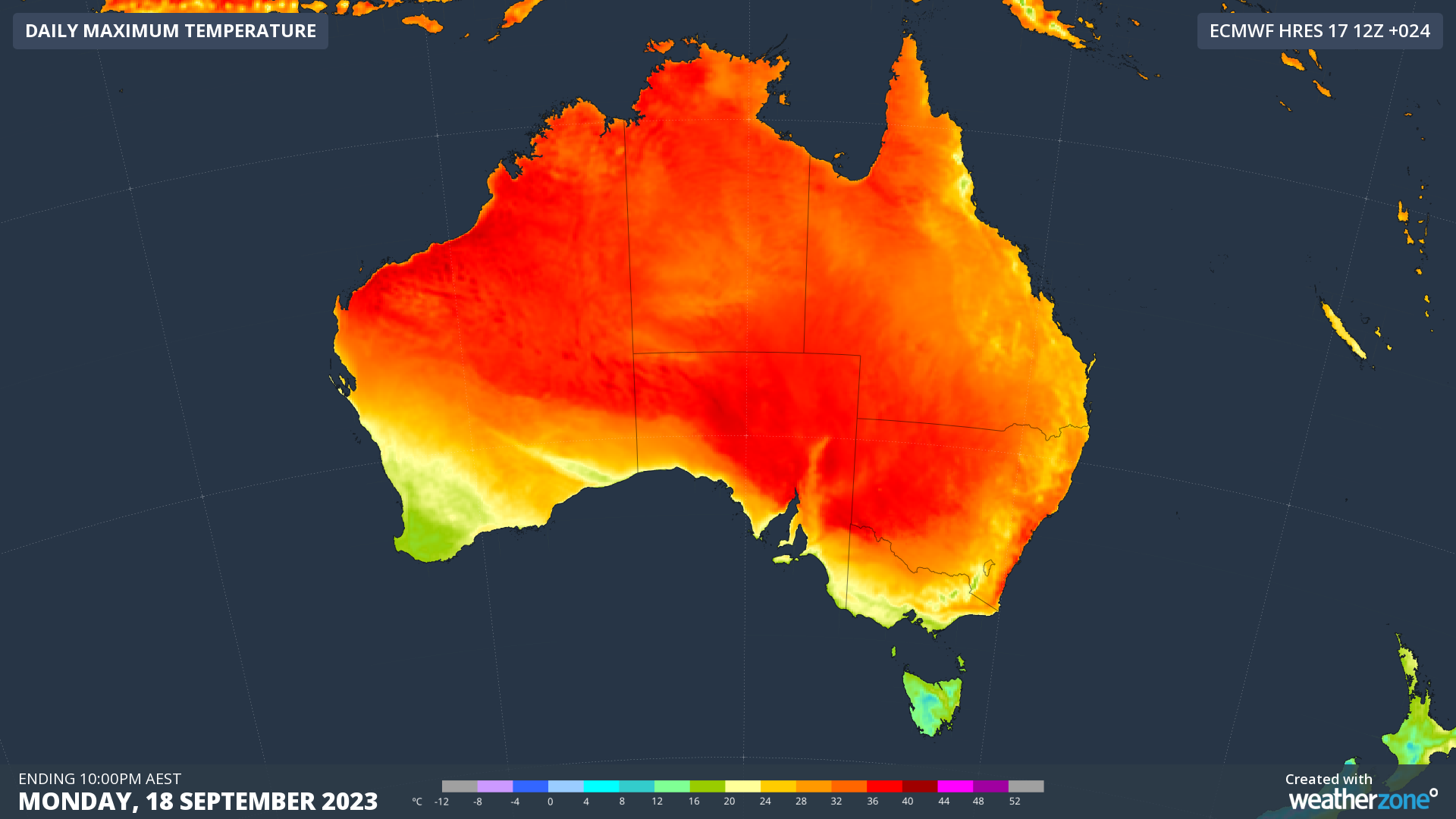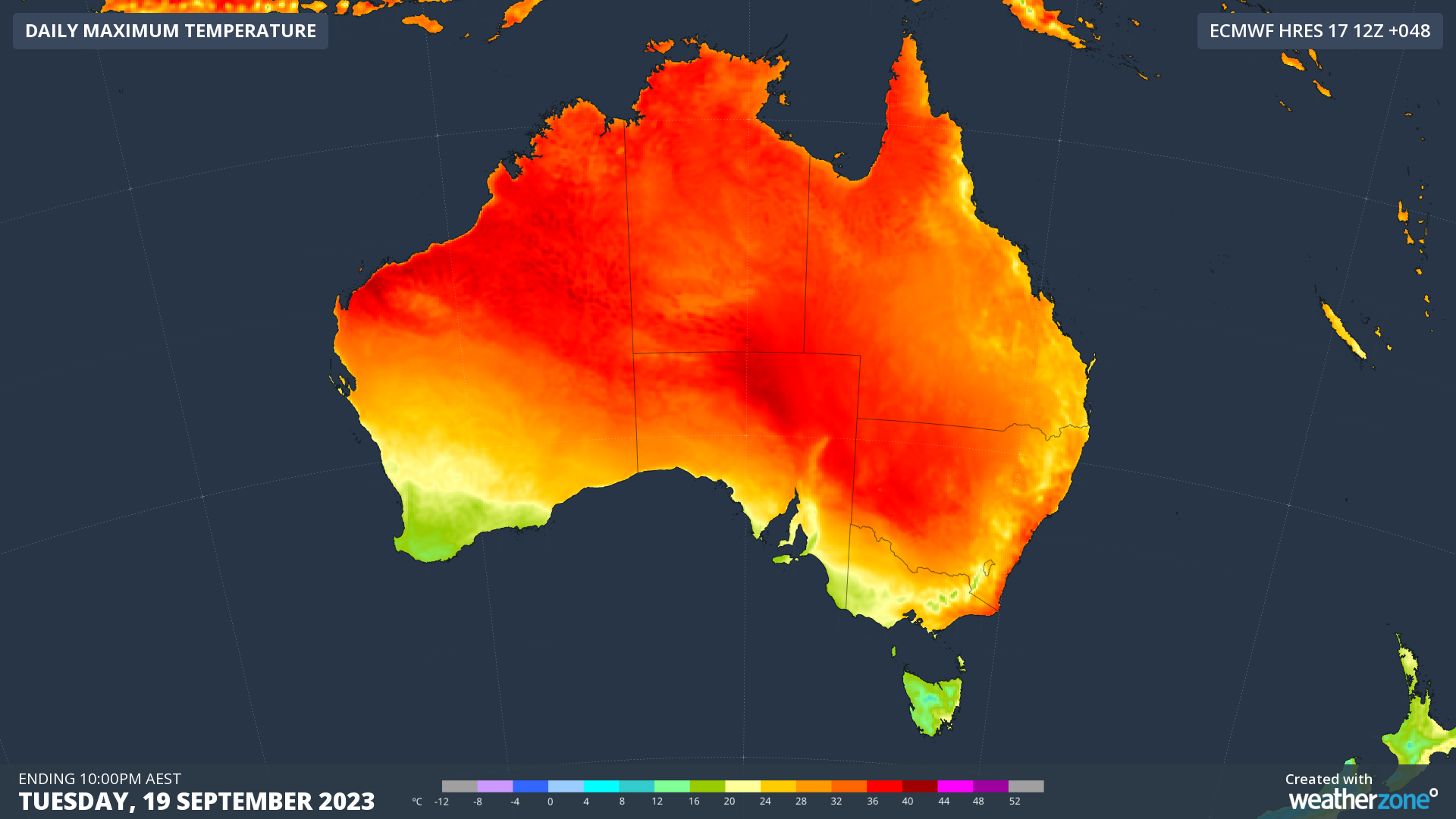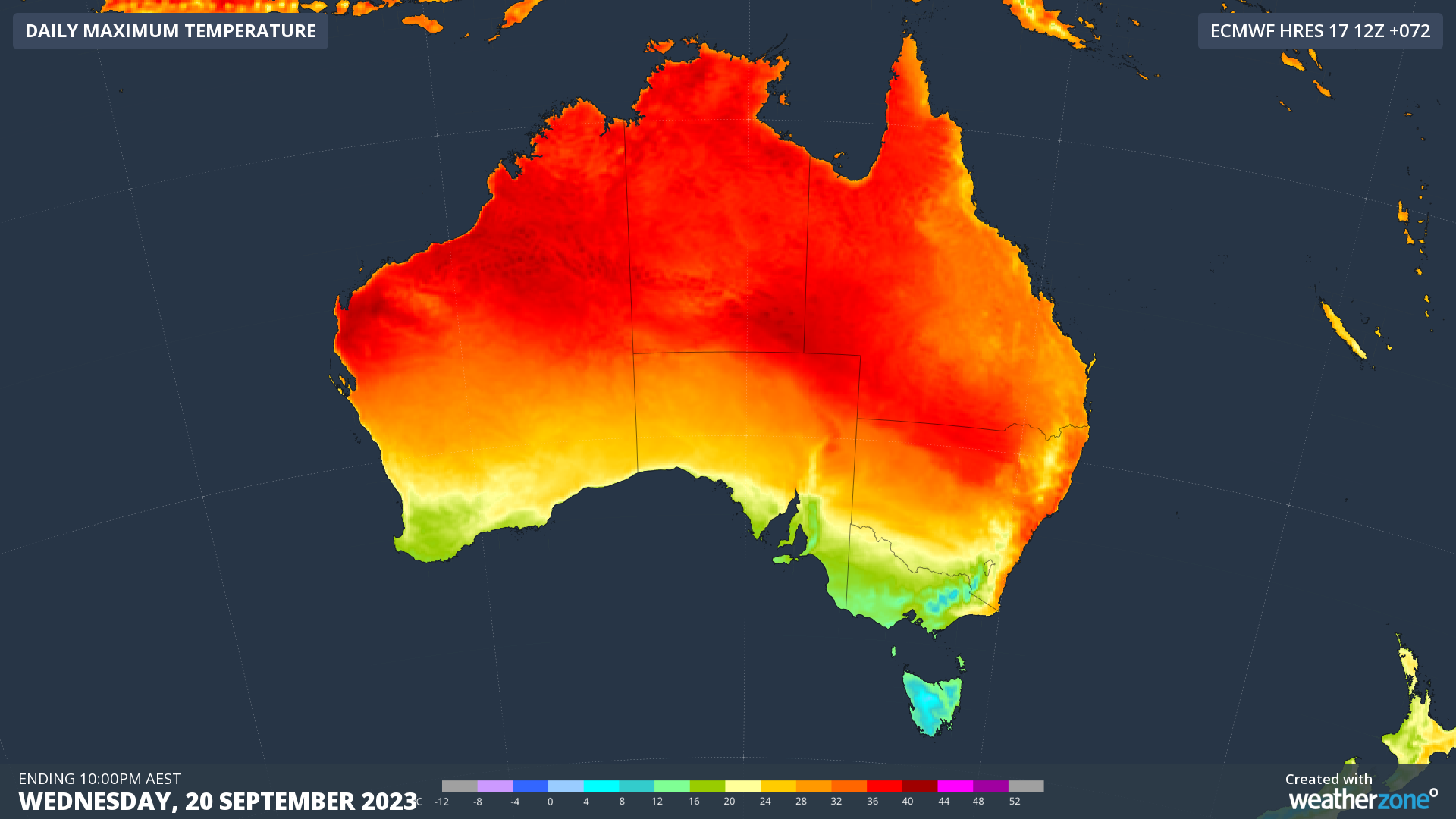 Images: Forecast maximum temperatures during the first three days of this week, according to the ECMWF-HRES model.
Several places in SA registered their highest September temperature on record during the last couple of days. On Sunday, Ceduna reached 39.8ºC, which was its hottest September day since records began there in 1939. On Monday, Port Augusta had already reached 38.4ºC by 2:30pm local time, its highest September temperature in records dating back to 1957.
Across the border in Vic, Mildura had reached 36.5ºC by 4pm local time on Monday, which is the state's 5th highest September temperature on record.
In NSW, Ulladulla (35.4ºC) and Montague Island (33.4ºC) both set new September records on Monday, while Bankstown (35.4ºC) had its warmest September day in 43 years.
In addition to these daily September records, some of Australia's largest cities are on track to break early-season records for the longevity of this hot spell.
Monday is day three of five consecutive days expected to reach over 29ºC in Sydney. This will beat the city's previous September records of four days over 28ºC from 1928 and three consecutive days over 29ºC from 1946, with data available back to 1859.
Canberra is also on track to register seven consecutive days over 23ºC, with Wednesday predicted to be the final day of this spell. This will beat Canberra's previous September record of six days in 1965.
Weatherzone will keep tracking the heat over the next few days and list major records on the Weather News page as they happen.
Note to media: You are welcome to republish text from the above news article as direct quotes from Weatherzone. When doing so, please reference
www.weatherzone.com.au
in the credit.