Anthony Sharwood, 20 Jan 2022, 6:31 AM UTC
Incredible images show Tonga ash cloud halfway to Africa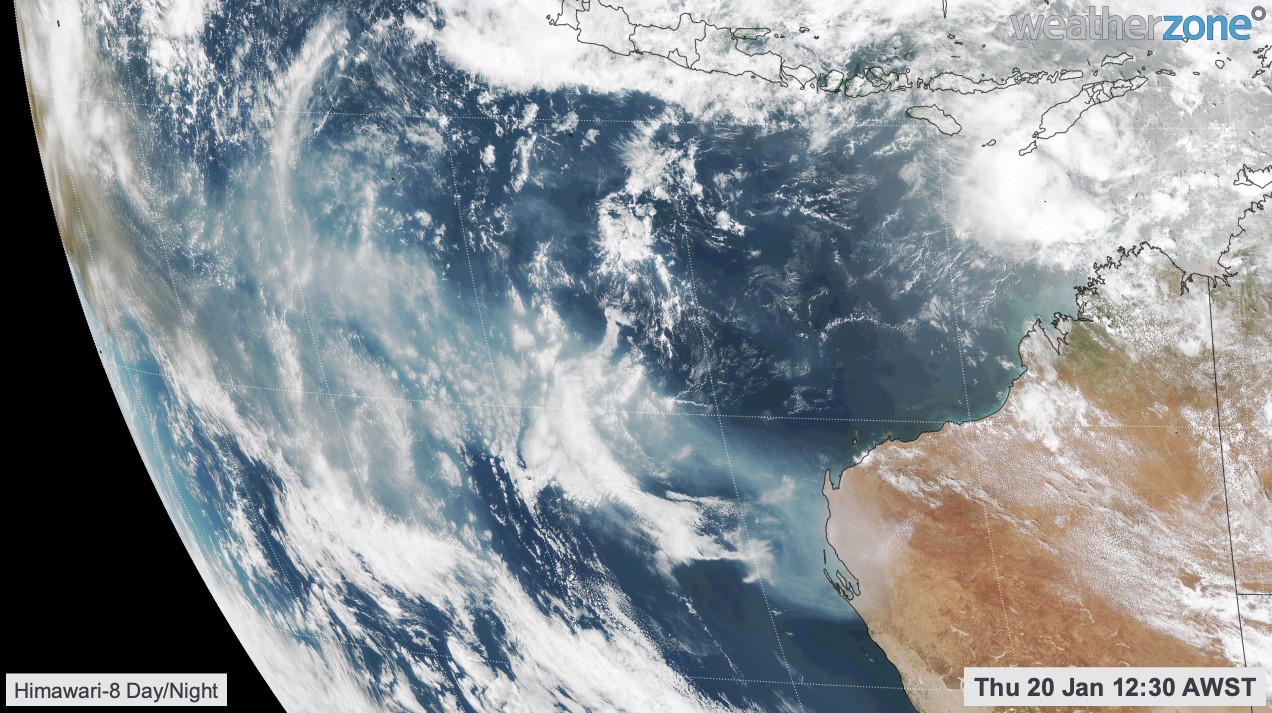 It's the ash cloud that simply won't quit.
It's now almost a week since the Hunga Tonga-Hunga Ha'apai undersea volcano erupted in the Pacific Ocean, triggering everything from terrifying tsunamis in Tonga to majestic ash cloud sunrises in Queensland.
The ash cloud has now crossed northern Australia and is making its way across the Indian Ocean. By tomorrow morning, it should just about have reached Madagascar, the large island nation just to the east of the main African continent.
The cloud can be clearly seen extending across the ocean from Shark Bay in Western Australia in this dramatic image taken by the Himawari-8 satellite.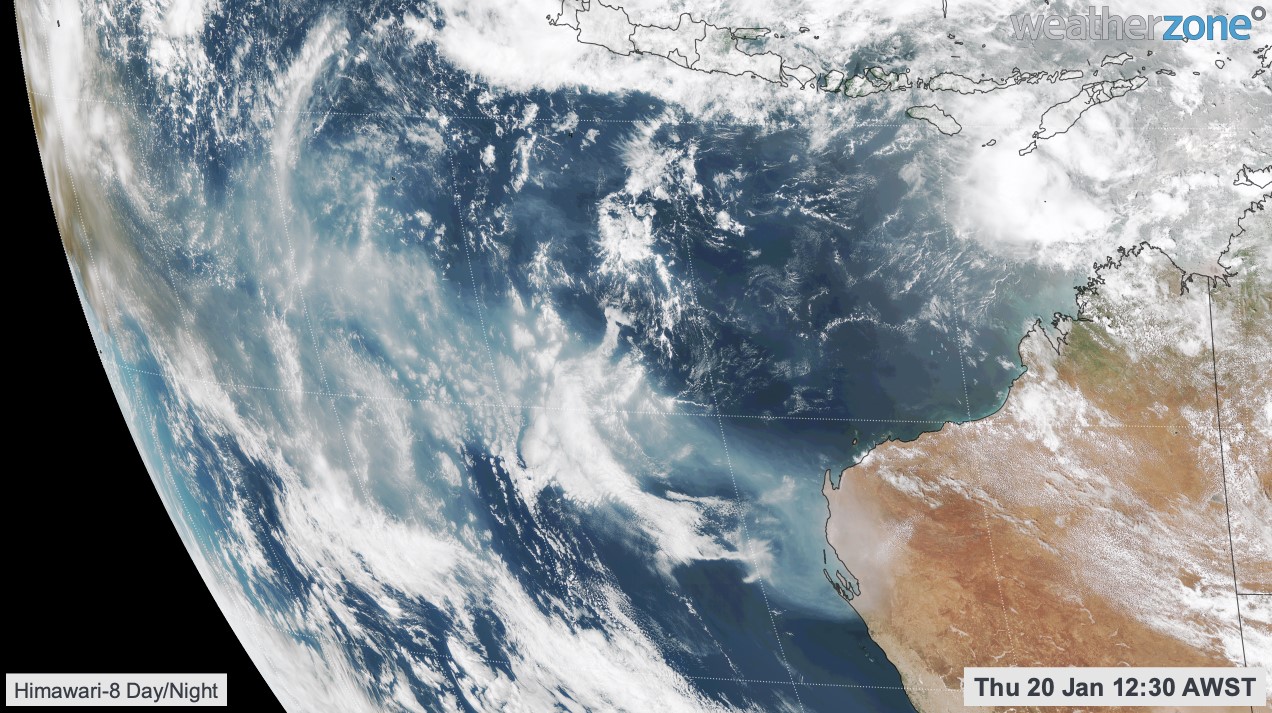 Those of you who follow the weather closely might have a question at this point: if weather systems travel around the globe from west to east, how is this ash cloud travelling from east to west?
The answer is that this cloud is up in the stratosphere, which is the layer above the troposphere. Winds often move in the opposite direction up that high.
READ MORE: HOW RARE ARE TSUNAMIS IN AUSTRALIA?
Indeed you can see the ash cloud moving from east to west in this brief loop created by Weatherzone developer Andrew Miskelly.
Pilbara thunderstorm anvils blowing eastward in the troposphere; volcanic ash blowing westward in the stratosphere. pic.twitter.com/CqwgtQpV8M

— Andrew Miskelly (@andrewmiskelly) January 19, 2022
Data from the Bureau of Meteorology's Aviation Weather Services page shows a similar story.
In the Bureau's latest advisory, the black areas show the area of ash cloud. The ash is currently forecast to be sitting between about 42,000 feet and 63,000 feet which is good news for aviation as commercial jets tend to cruise at somewhere between 31,000 and 38,000 feet.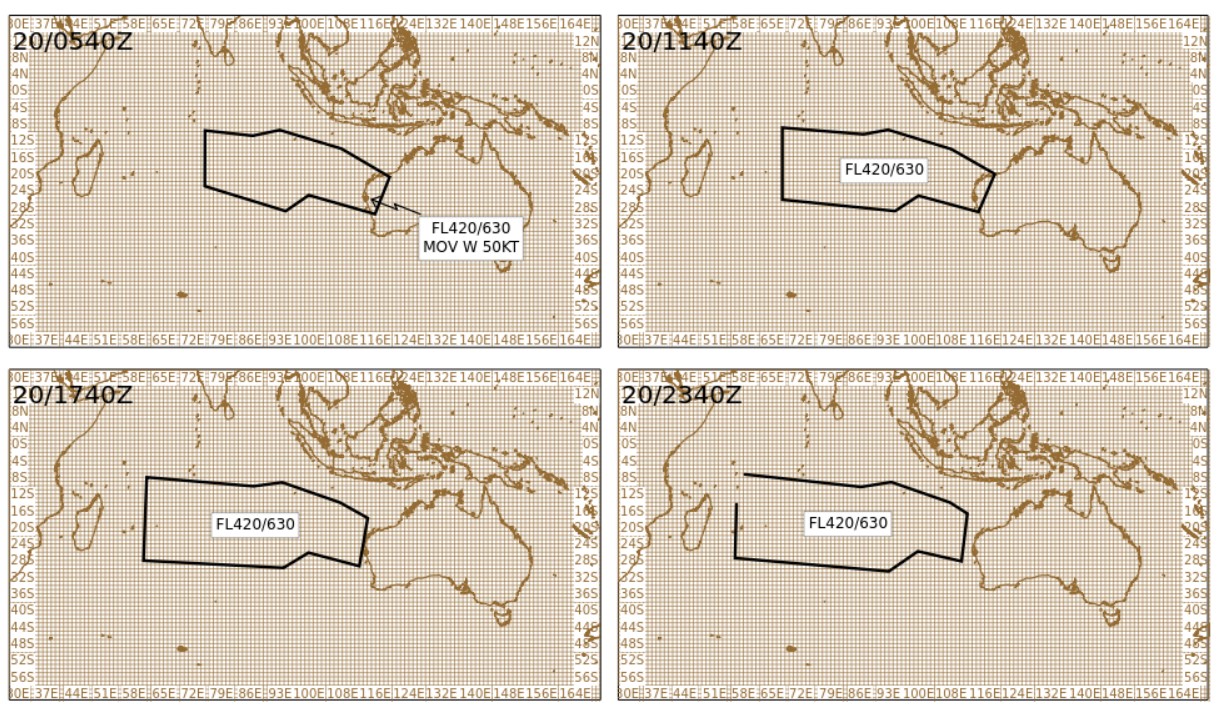 Image: You can clearly see the projected area of cloud reaching from WA to Madagascar (by tomorrow morning) in the fourth image. Source: BoM.
It is not yet known when the ash cloud will dissipate. Historically, the evidence suggests it takes anywhere between days or years, depending on the volume of ash.
Note to media: You are welcome to republish text from the above news article as direct quotes from Weatherzone. When doing so, please reference
www.weatherzone.com.au
in the credit.