Anthony Sharwood, 27 Apr 2022, 6:32 AM UTC
Iconic outback town of Longreach becomes an island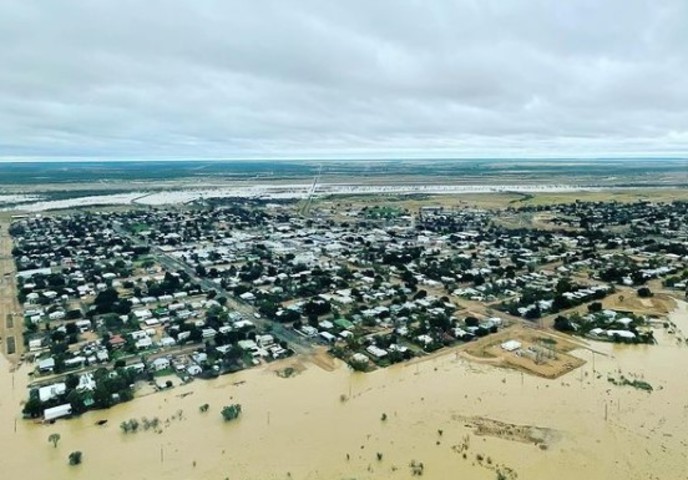 Longreach in Queensland is famous for several things, including the Australian Stockman's Hall of Fame and the Qantas Founders Museum.
This week, the town of approximately 3,000 residents in Central West Queensland was in the news for some unseasonably heavy rain which left it briefly surrounded by water.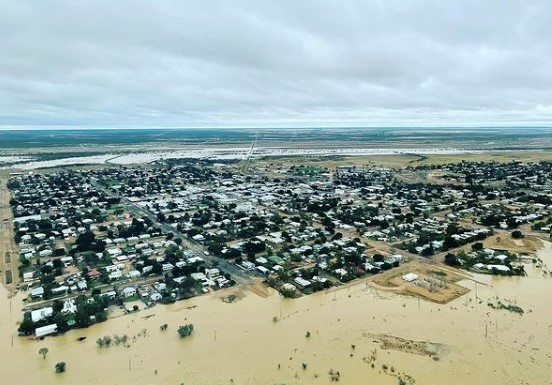 Image: This week's rain clouds certainly had a long reach. Source: queensland_helicopters via Instagram.
The bulk of the rain fell in the 24 hours to 9 am Tuesday, with 109 mm in the gauge, after 28 mm had fallen the day before.
This month's accumulated rainfall total to date is now 148.4 mm, which is around four-and-a-half-times the April monthly average of 33.1 mm.
Longreach is located more or less directly in the middle of the blue zone in the chart below, which shows the rolling weekly rainfall totals for Australia up until this morning. As you can see, some nearby areas received slightly more rain, with totals closer to 200 mm.
The map also shows just how widespread rain has been away from the coast across Australia this week – a relatively unusual situation which we've written about here, here, and here.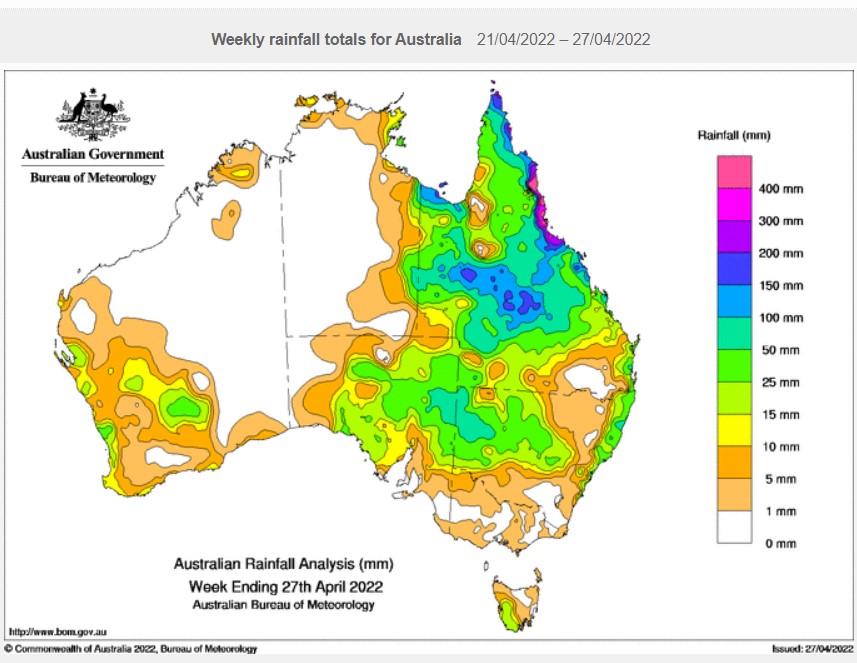 Source: BoM.
Meanwhile in Longreach, locals appear more than happy to put up with the inconvenience of being cut off, especially as the water is now receding rapidly and there are no reports of homes having been inundated.
"It was more than good, it was bloody fantastic," Longreach Mayor Tony Rayner told the ABC.
"Falls of up to 100 to 200mm on many properties, the best rain we've seen here for a long time."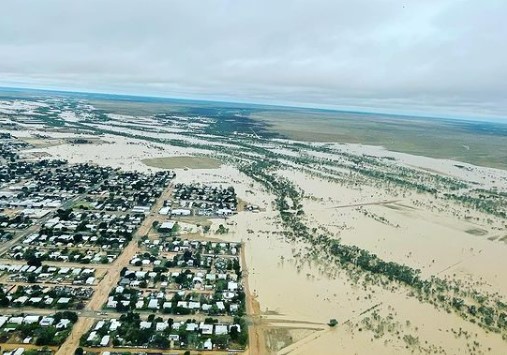 Image: Surrounded by water but thankfully not flooded. Source: queensland_helicopters via Instagram.
Local graziers say the rain will set them up nicely for the winter.
Note to media: You are welcome to republish text from the above news article as direct quotes from Weatherzone. When doing so, please reference
www.weatherzone.com.au
in the credit.