Ben Domensino, 17 May 2022, 2:41 AM UTC
How cold can Australia get in May?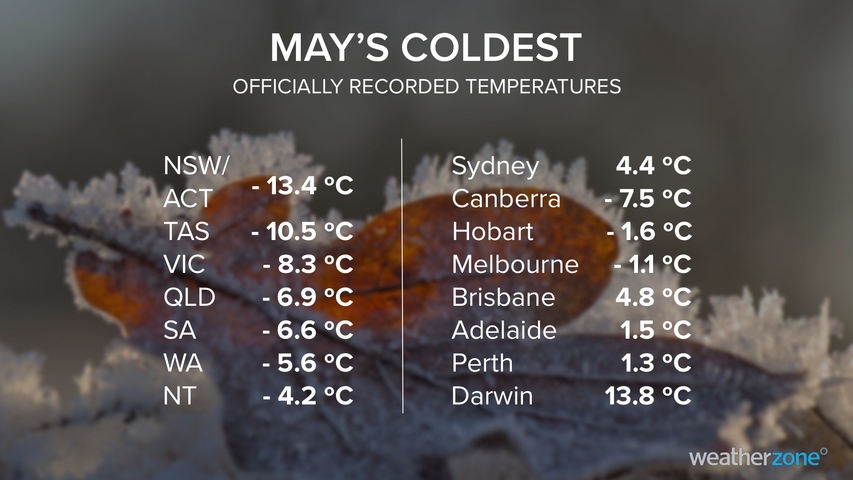 Temperatures are gradually dropping across most of Australia as we edge closer to winter. But just how cold can it get at this time of year and what would it take to challenge these records?
Let's get straight into the lowest temperatures ever officially recorded in each Australian state, territory and capital city during May.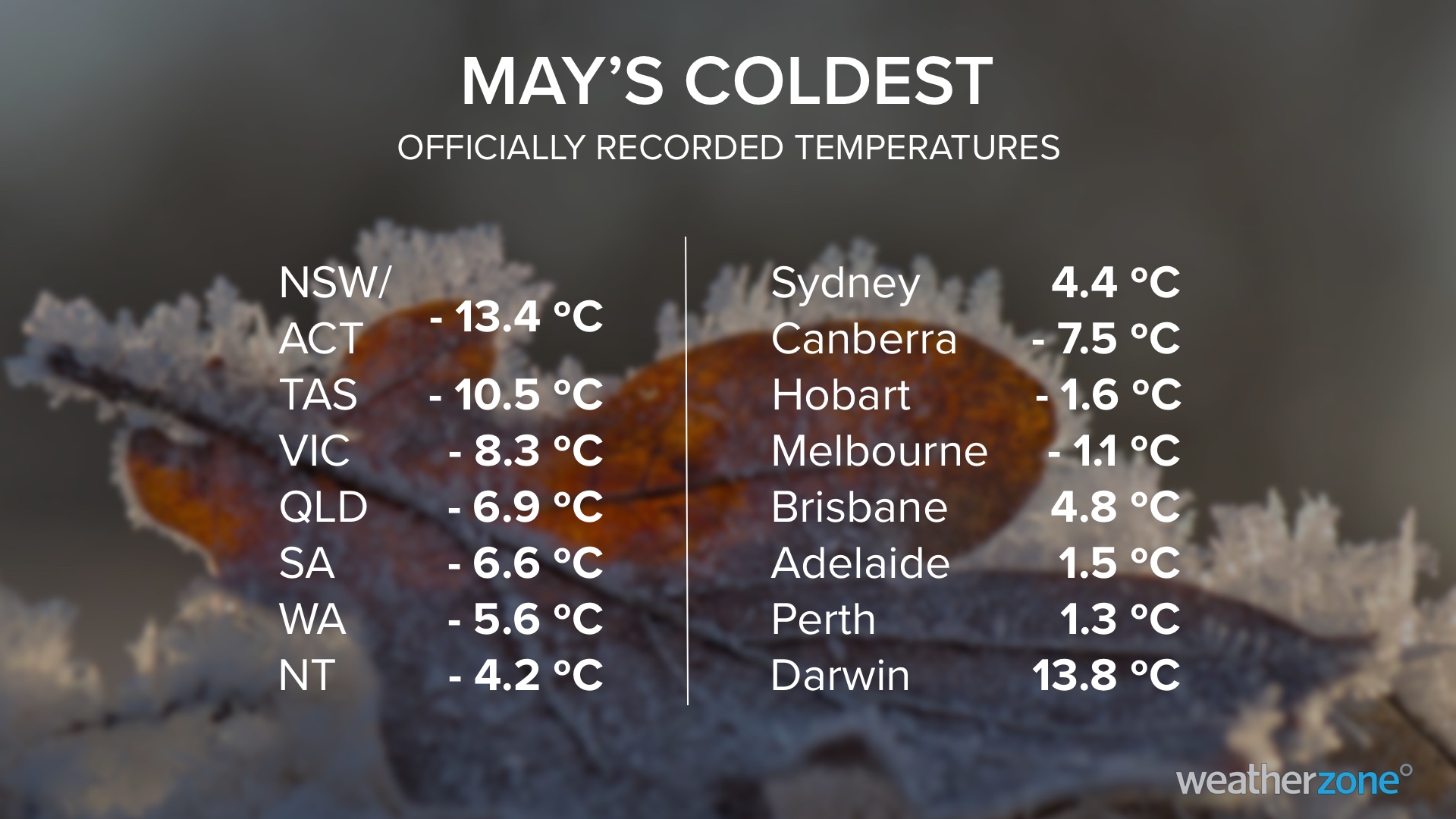 Australia's lowest May temperature on record was -13.4ºC at Charlotte Pass, NSW on May 24, 2008. This is the same weather station that holds the all-time national record of -23.0ºC from June 1994.
Temperatures can only get this cold in Australia when a cold and sufficiently dry air mass combines with clear skies and light winds at a high elevation. These conditions usually occur when a narrow high pressure ridge moves over southeastern Australia in the wake of a strong cold front. The synoptic chart below shows an example of this weather pattern on May 24, 2008, which produced Australia's lowest May temperature on record.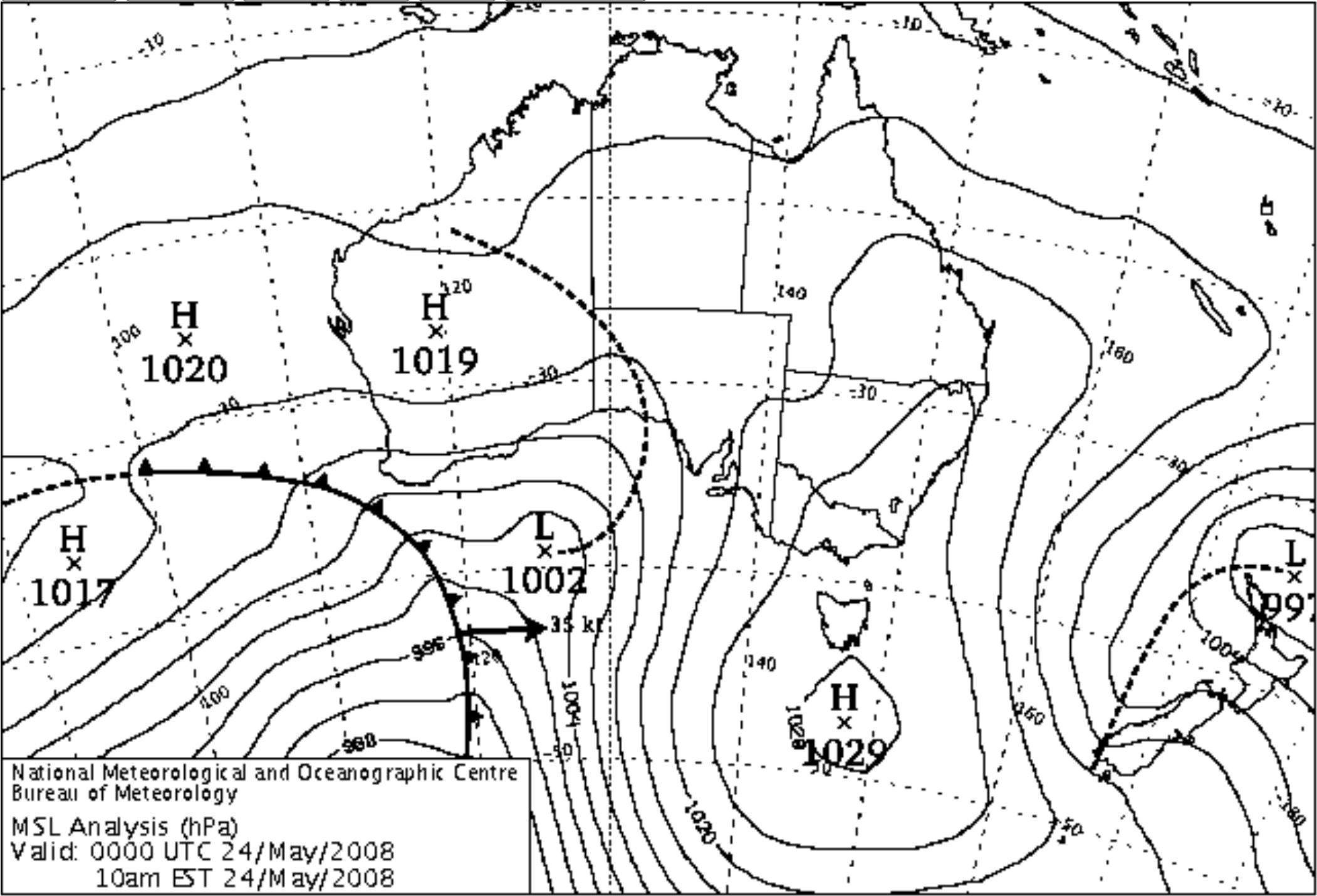 Image: Synoptic chart from May 24, 2008, showing the weather pattern that caused Australia's lowest May temperature on record. Source: Bureau of Meteorology
So far this May, temperatures in Australia have dropped as low as -5.8 ºC at Thredbo in NSW. Only time will tell if this month can challenge Australia's May record, or at least deliver the country's first May -10ºC since 2012.
Note to media: You are welcome to republish text from the above news article as direct quotes from Weatherzone. When doing so, please reference
www.weatherzone.com.au
in the credit.