Anthony Sharwood, 20 Oct 2021, 12:31 AM UTC
Hot and cold airmasses having a big stoush over South Australia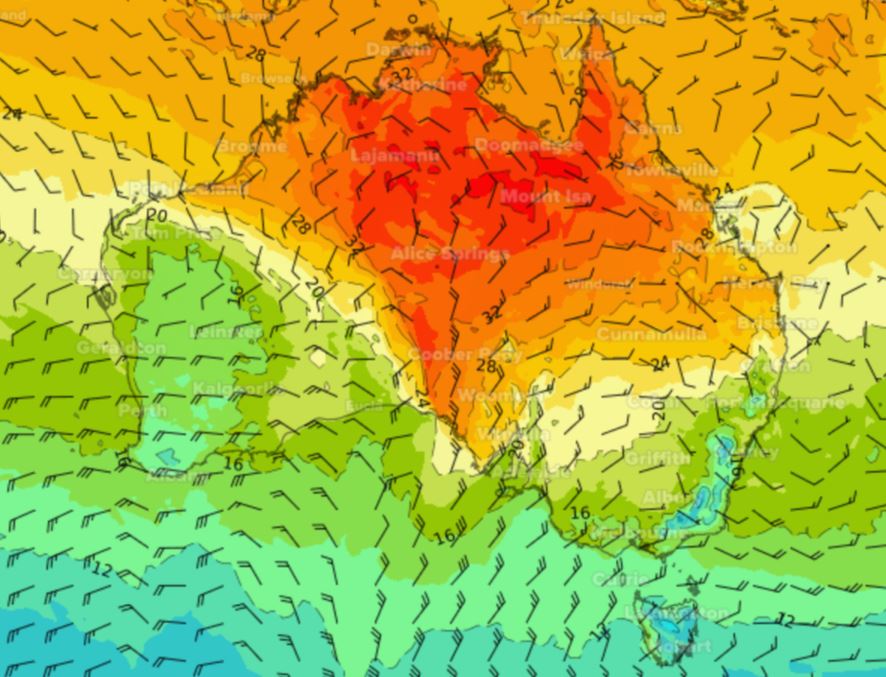 If the weather in South Australia today was a schoolyard brawl, the script would more or less read, "I'm tougher than you!" followed by, "No way, I'm tougher than you!"
What's actually happening over SA today is a classic spring weather pattern, whereby warm air from the interior of the country is being pushed across the state ahead of a cold front approaching from the west.
You can see the delineation in temperatures illustrated clearly in the graphic below.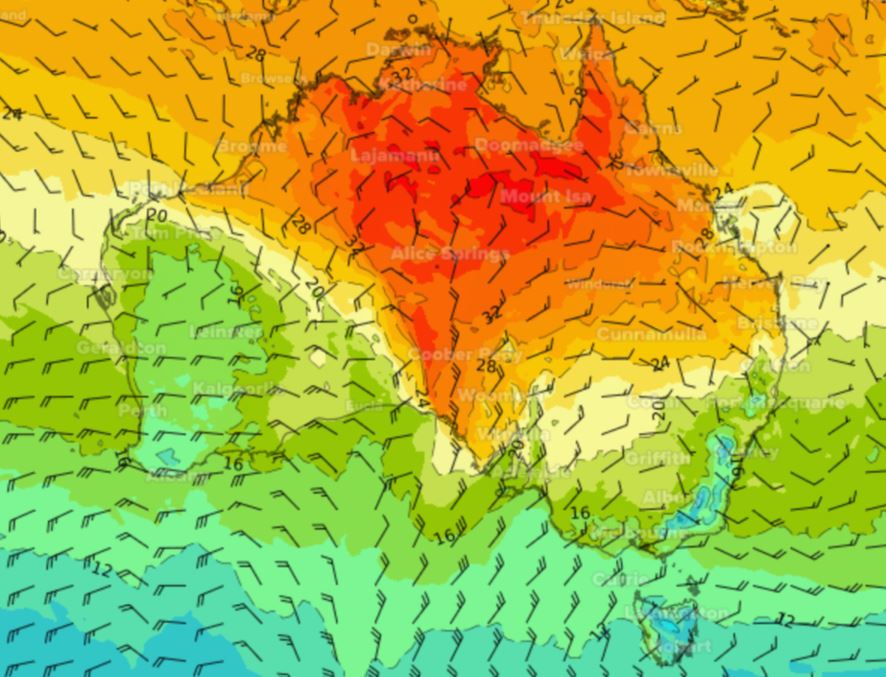 In the eastern half of the state, temps were still warm just before midday local time, whereas the cool change had already crossed the western part of the state, dropping the mercury significantly.
Ceduna shed almost nine degrees in just over half an hour, dropping from 32.2 to 23.4°C between 10:50 am and 11:30 am local time.
The Nullarbor weather station in the state's far southwest felt the change several hours earlier. It was 28.6ºC at 6:44 am and 19.9ºC at 7am, also losing the best part of nine degrees as the southwesterly moved through.
As the front marches onwards, a Severe Wind Warning is in place for parts of South Australia. Check the warnings page here. Very High to Severe fire danger ratings are also in place in some parts of the state.
Meanwhile Adelaide was tipped to reach 30ºC today and was 21.6ºC just before midday. There's a chance that high cloud might keep a lid on the temperature rising into the 30s. Time will tell as the afternoon progresses.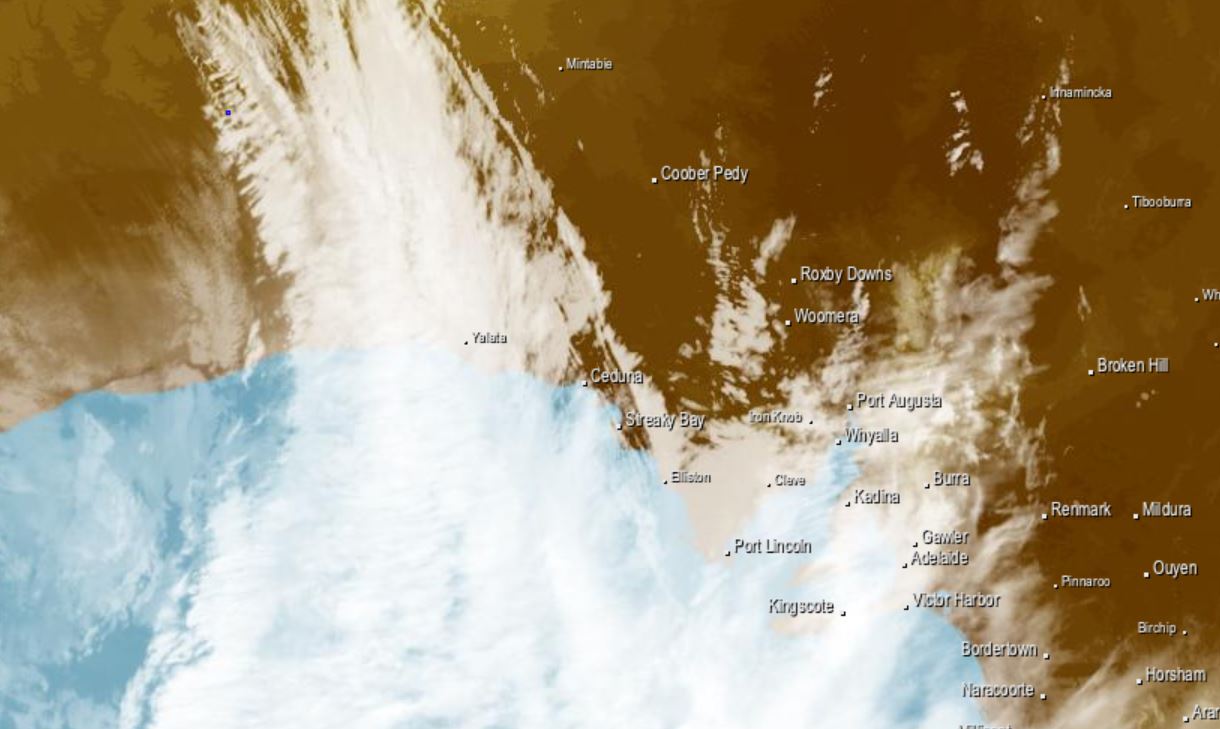 Oodnadatta in the state's north should reach 42ºC today, but will "only" reach 34ºC tomorrw in the cooler airmass behind this cold front which will envelope the whole of SA to varying degrees by the early hours of Thursday.