Anthony Sharwood, 13 May 2022, 4:49 AM UTC
Heavy rain to kick off NRL Magic Round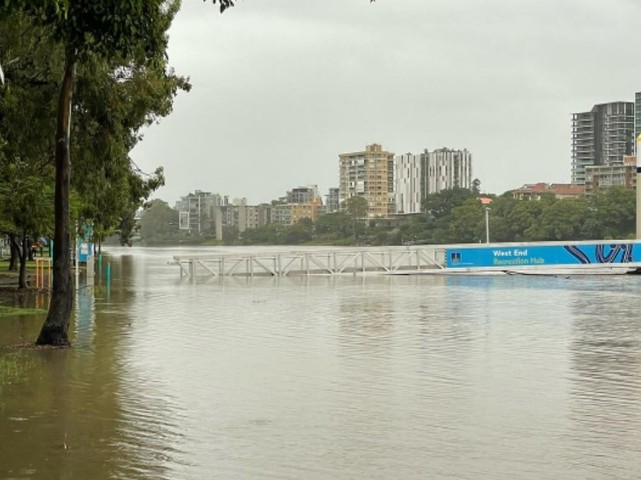 Playing eight NRL games at the one Brisbane venue over a weekend seems like a great idea until you get a weather situation like we've got right now in southeast Queensland.
Even with the famously excellent drainage of Suncorp Stadium – where water disappears quicker than last week's pay – the playing surface of any stadium can only take so much.
READ MORE: Multiple Qld flood warnings as Wivenhoe Dam spills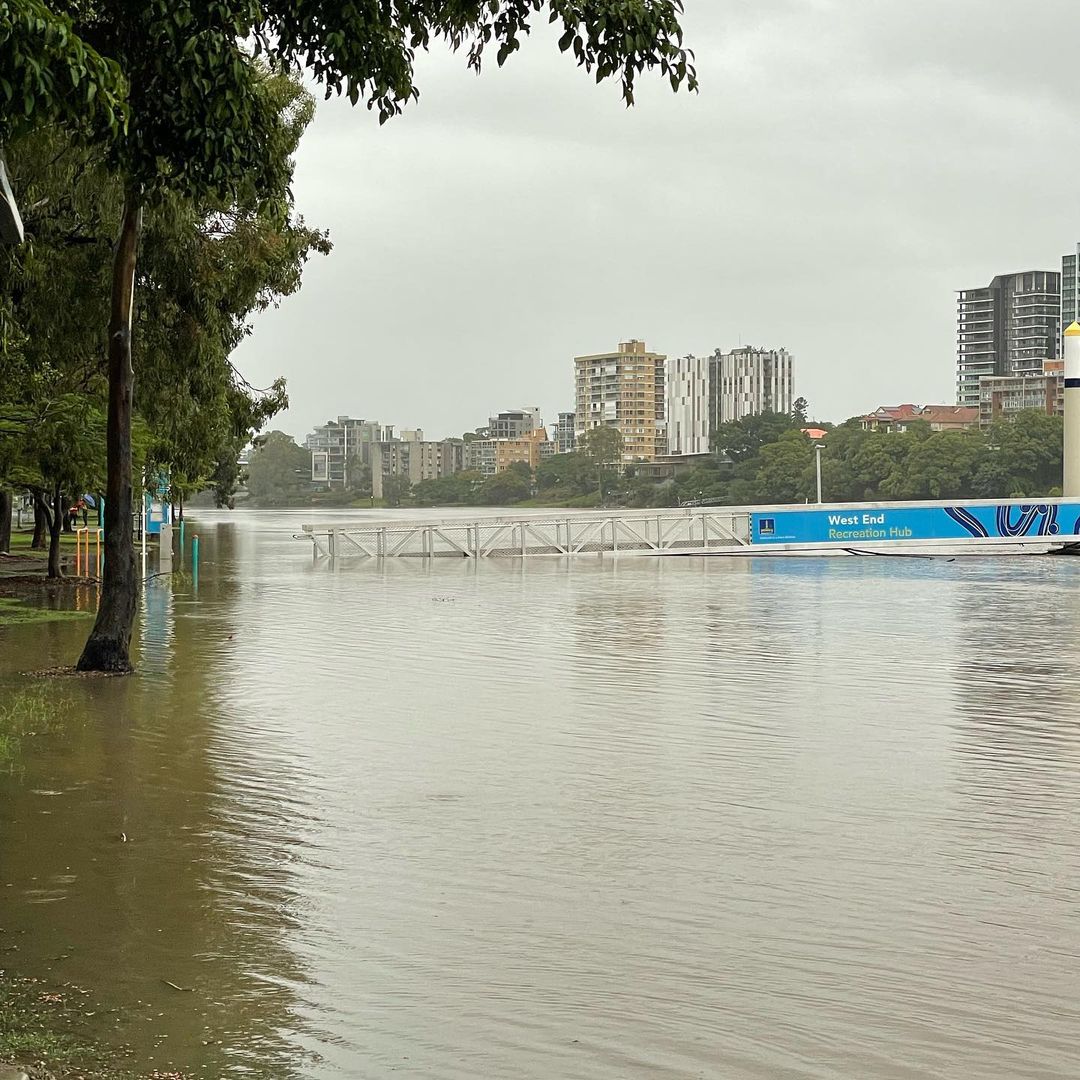 Image: Swollen Brisbane River on Friday morning. Source: @linden1309 / Instagram
So here's the weather situation as we head into this weekend's NRL Magic Round, with eight games scheduled at Suncorp, starting with the Bulldogs vs Knights on Friday at 6 pm, and culminating in the Tigers vs the Cowboys at 6:25 pm on Sunday.
It's going to be wet, especially on Friday night. That's your forecast in a nutshell.
This is not great news for fans attending tonight's aforementioned Bulldogs/Knights game, as well as the follow-up clash between the Manly Sea Eagles and the hometown Brisbane Broncos at 8:05 pm.
As you can see on this composite radar and satellite image below, taken at 2 pm as we write this story, a huge blob of heavy rain is currently located just north of Brisbane, but is tracking more or less southwards.
As things stand now, it appears as though heavy rain could lash Suncorp Stadium from late afternoon onwards.
The good(ish) news is that the weather should ease a little over the weekend. Persistent showers should stick around, but with any luck, there won't be the sort of downpour that has players swimming their way around the field.
As for tonight... for a while there, it might seem like Magic Round is more like "Pelagic" Round.
READ MORE: Major flooding as heavy rain continues over southeast QLD
Note to media: You are welcome to republish text from the above news article as direct quotes from Weatherzone. When doing so, please reference
www.weatherzone.com.au
in the credit.