James Rout, 18 Nov 2023, 12:47 AM UTC
Heatwave to expand across WA this week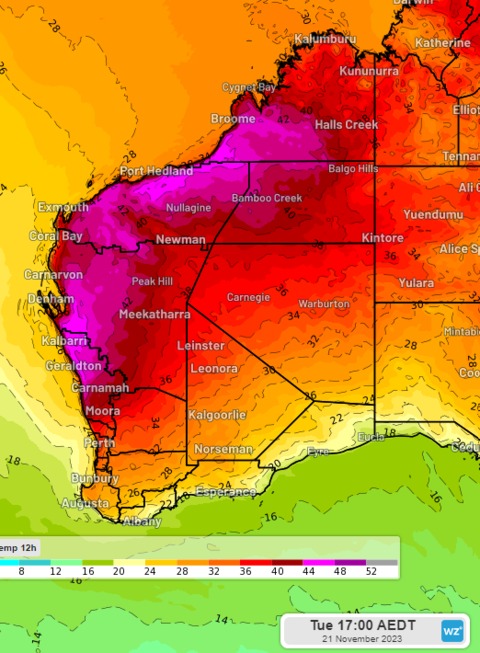 Heat is brewing over WA's north and will intensify and expand down along the west coast during the coming week. The worst heat for the west coast should be from Tuesday to Friday. Towns will swelter with temperatures peaking in the low 40s for Geraldton, high 30s for Perth, and mid 30s for Bunbury.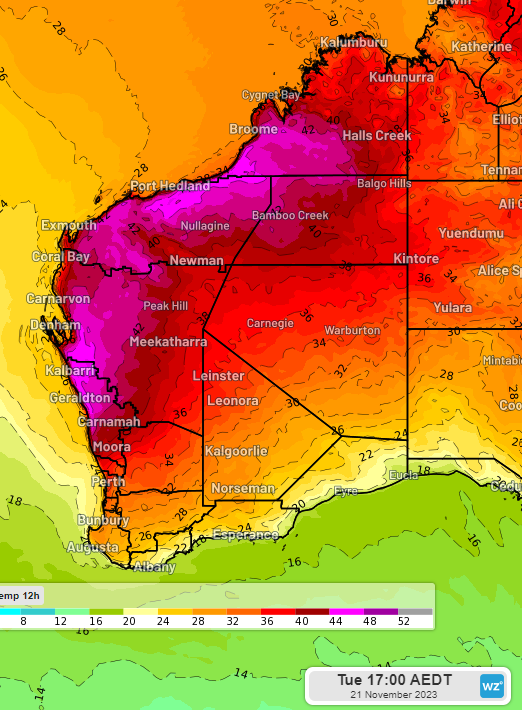 Image: Forecast maximum temperature on Tuesday 21st according to the ECMWF model
Nights between these hot days will remain uncomfortably hot, with minimum temperatures staying 6-10 degrees above average, as warm easterly winds continue overnight.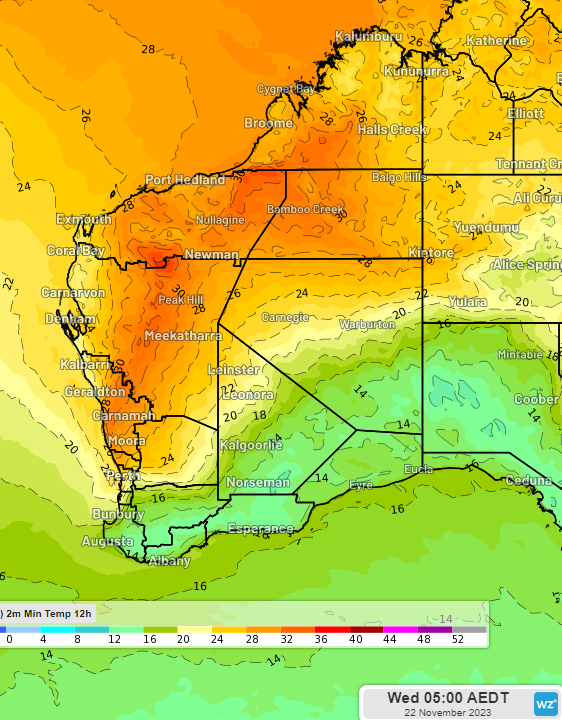 Image: Forecast minimum temperature on Wednesday 22nd according to the ECMWF model
What's behind the developing heat wave?
Heat over WA's north has led to the formation of lows and a broad trough as can be seen on the Bureau's analysis this morning. The trough along the west coast will drive hot air with easterly winds that will delay seabreezes during the day and prevent significant cooling overnight. A slow-moving high-pressure ridge over the eastern Indian Ocean and the Bight will hold the west coast trough in place until later in the week. By next weekend the trough should move far enough inland to allow for cooling seabreezes to bring some relief to parts of the west coast including Perth, Bunbury and Geraldton.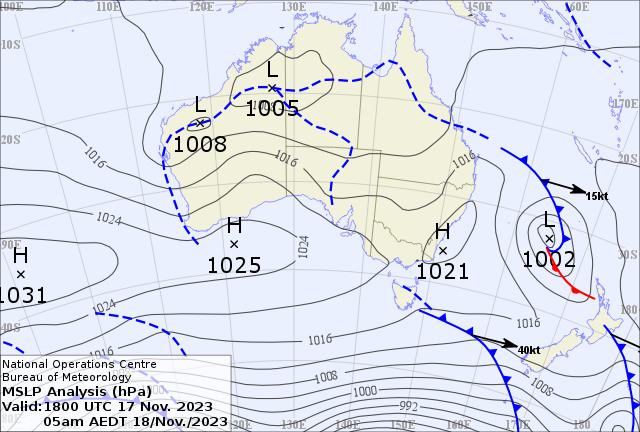 Image: Bureau of Meteorology MSLP analysis chart for 18 November at 5am AEDT
Be sure to keep up to date with the latest warnings at weatherzone.com.au/warnings
Note to media: You are welcome to republish text from the above news article as direct quotes from Weatherzone. When doing so, please reference
www.weatherzone.com.au
in the credit.