Ben Domensino, 24 Nov 2021, 10:56 PM UTC
Flood Watches in four states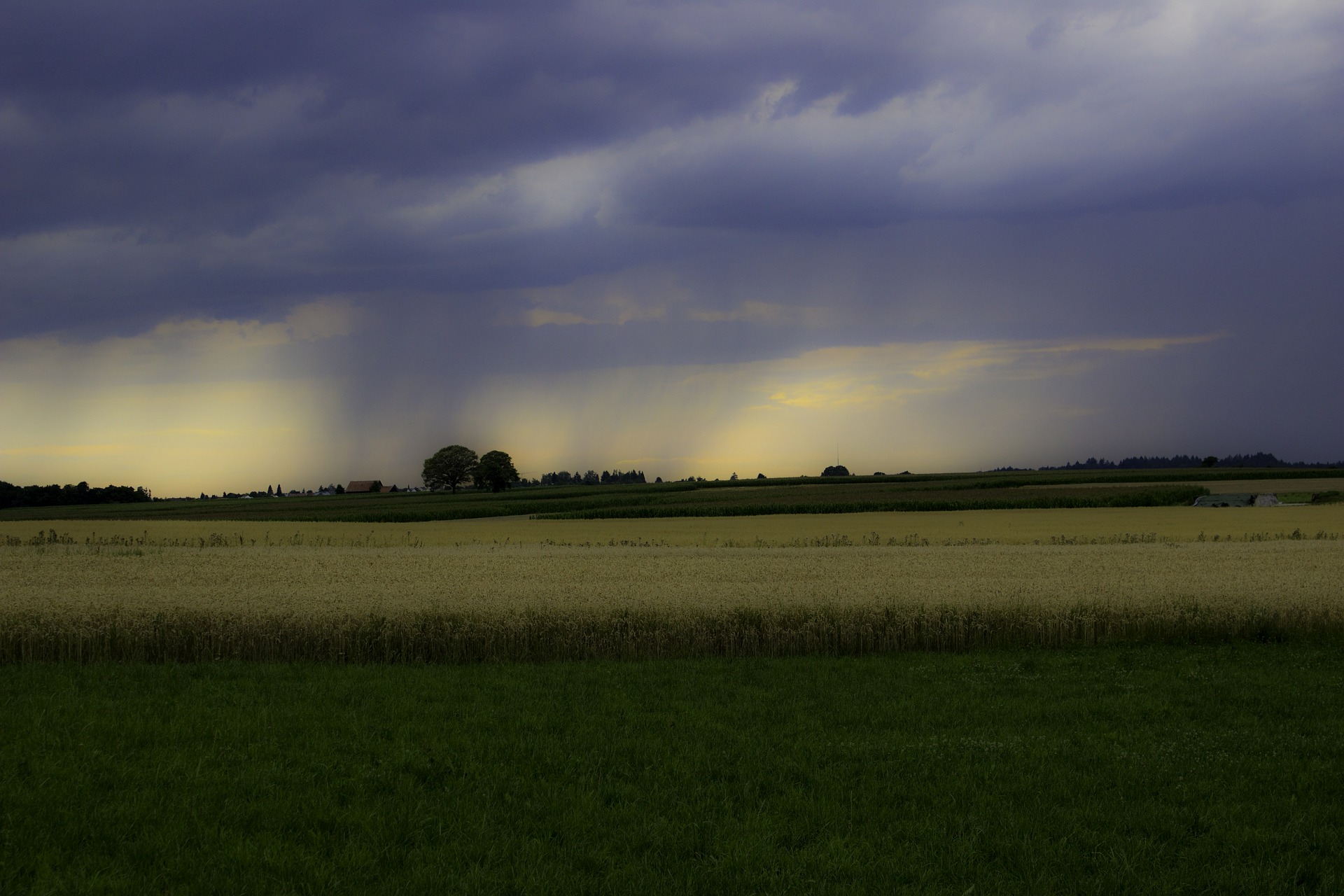 Heavy rain will fall on already saturated soil in eastern Australia during the next 48 hours, causing flooding in parts of QLD, NSW, VIC and SA.
A broad low pressure trough interacting with copious atmospheric moisture will generate widespread rain and thunderstorms over eastern and southeastern Australia on Thursday and Friday.
This wet and stormy weather will be enhanced by an upper-level trough, which is a region of cold air aloft that increases atmospheric instability and supports the development of rain and storm-bearing clouds.
The two maps below show how much rain one computer model is predicting on Thursday and Friday. Widespread falls of 20-40mm are likely on both days, with accumulated totals expected to reach 50-100mm in some areas over this 48-hour period.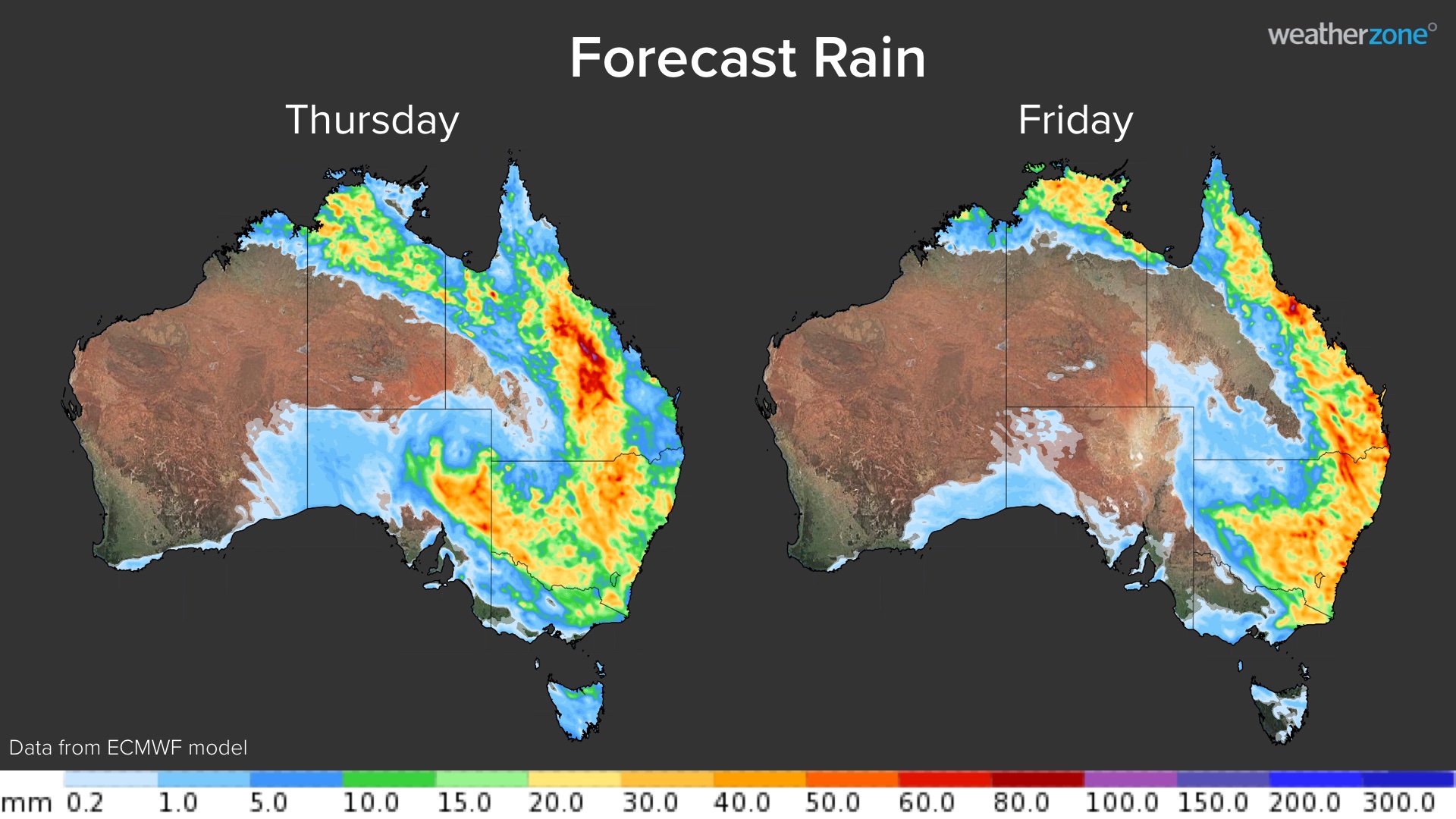 While this much rain isn't exceptional for late-spring in eastern Australia, it follows several weeks of similarly heavy rain that has already caused major flooding in some river catchments. Several places in NSW are already having their wettest November on record, even before this next bout of rain hits the ground.
With so much water already in the landscape, and more on the way, further river level rises are likely.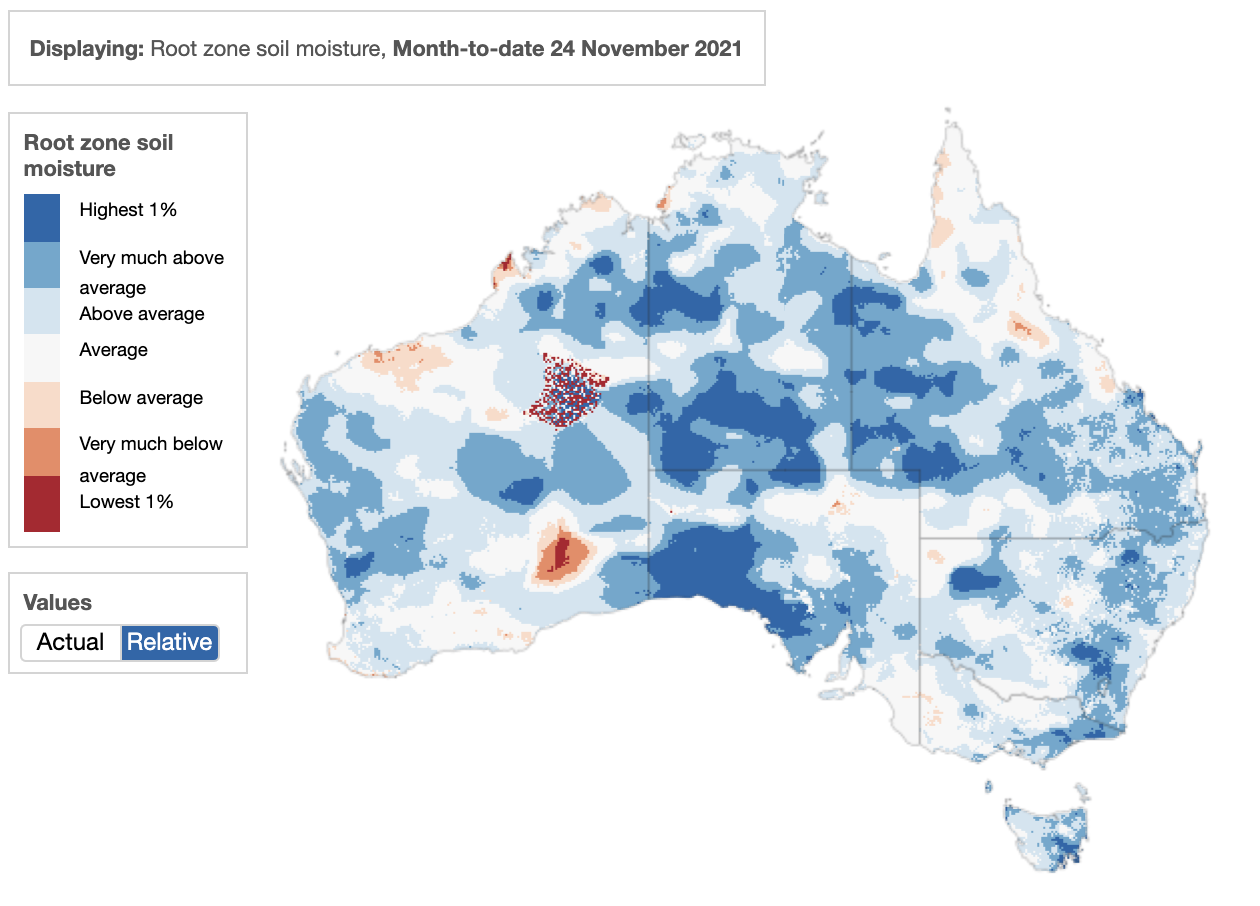 Image: Root zone soil mositure anomalies during the first 24 days of November combined. This map shows how much above or below average the percentage of available moisture is in the top one metre of the soil profile. Source: Bureau of Meteorology.
Flood Watches, which are a heads up for the potential of future flooding, have been issued in parts of four states:
Rivers in Western, Central and Southern QLD
Inland Rivers and the Hunter River in NSW
The Gippsland and parts of North East and Central catchments in VIC
The Flinders Ranges, southern parts of the North East Pastoral districts and adjacent parts of the Riverland district in SA
As of 9am AEST on Thursday, severe weather warnings were also in place for flash flooding in parts of eastern NSW and eastern SA, and damaging winds in parts of VIC.
These warnings and flood watches will be updated regularly over the next few days with the most up-to-date information. You can check them here.
Note to media: You are welcome to republish text from the above news article as direct quotes from Weatherzone. When doing so, please reference
www.weatherzone.com.au
in the credit.