Ben Domensino, 27 Sep 2021, 2:37 AM UTC
Eastern Australia's biggest storm outbreak of the season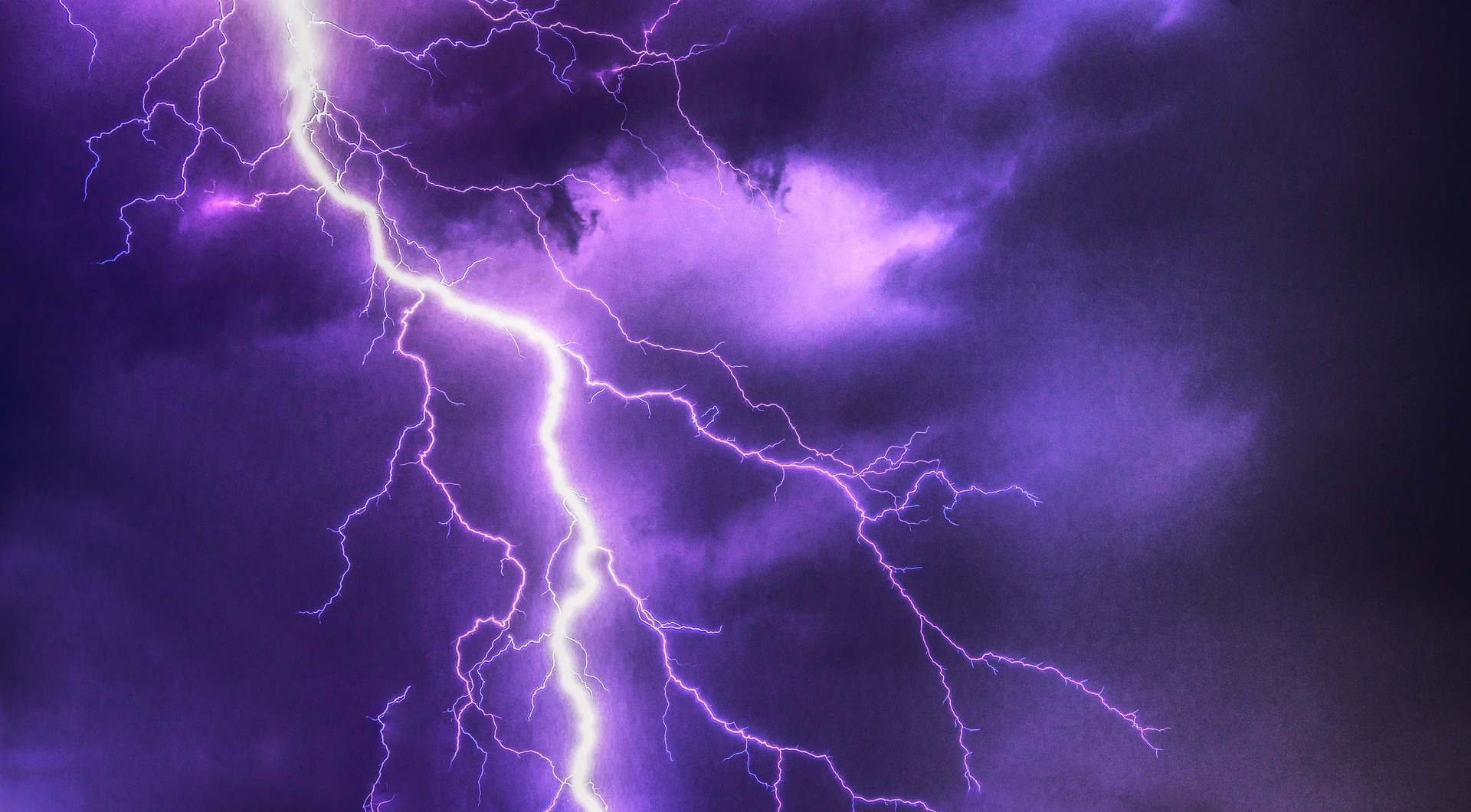 The first significant rain and thunderstorm outbreak of spring will affect eastern and southeastern Australia this week.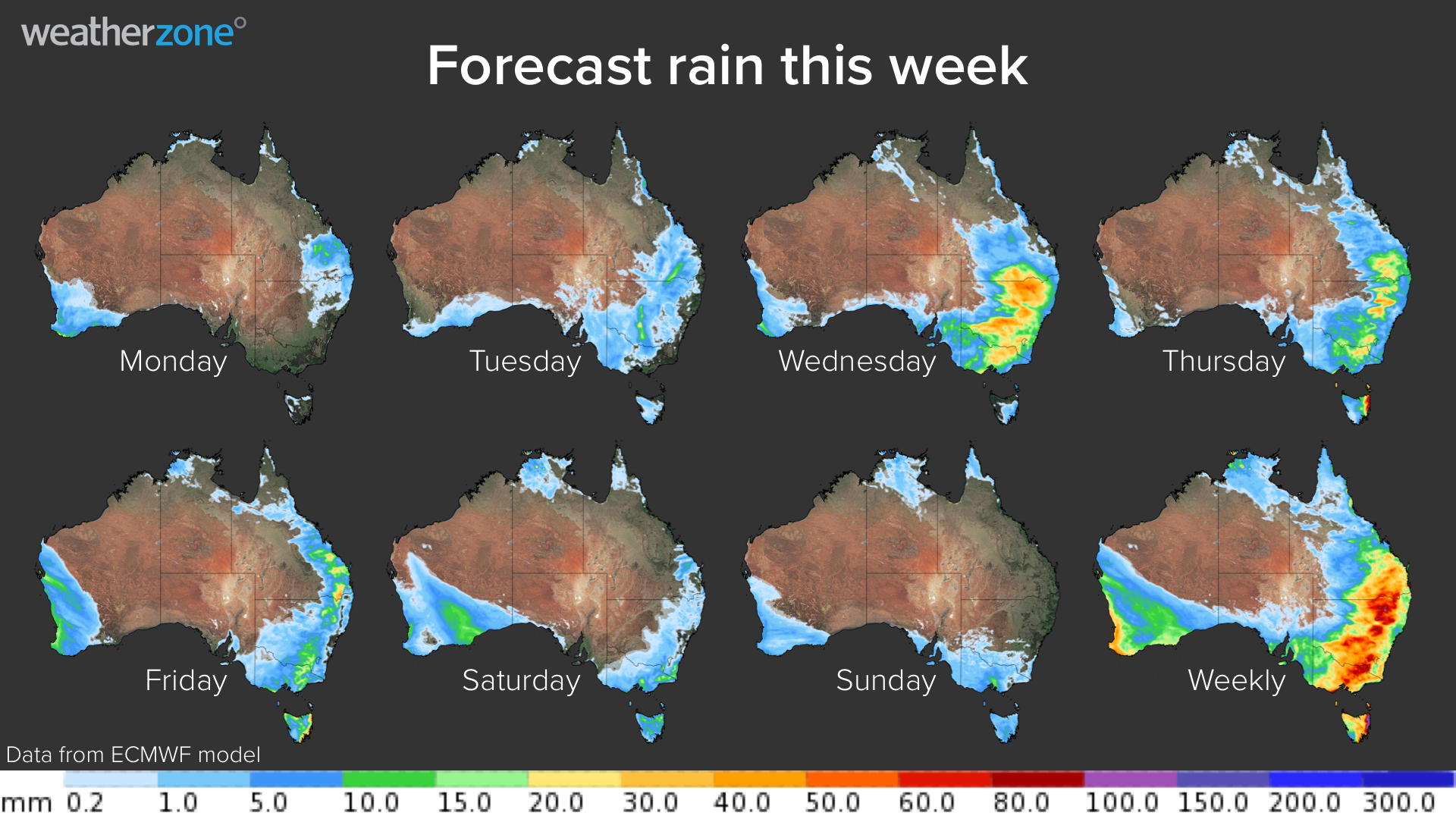 An upper-level low pressure system interacting with moisture-laden air from the tropics will produce widespread rain and storms over parts of Queensland, NSW, the ACT, Victoria, Tasmania and SA over the next 5-6 days.
This will be a dynamic weather event, with severe thunderstorms likely to occur on multiple days across several states.
MONDAY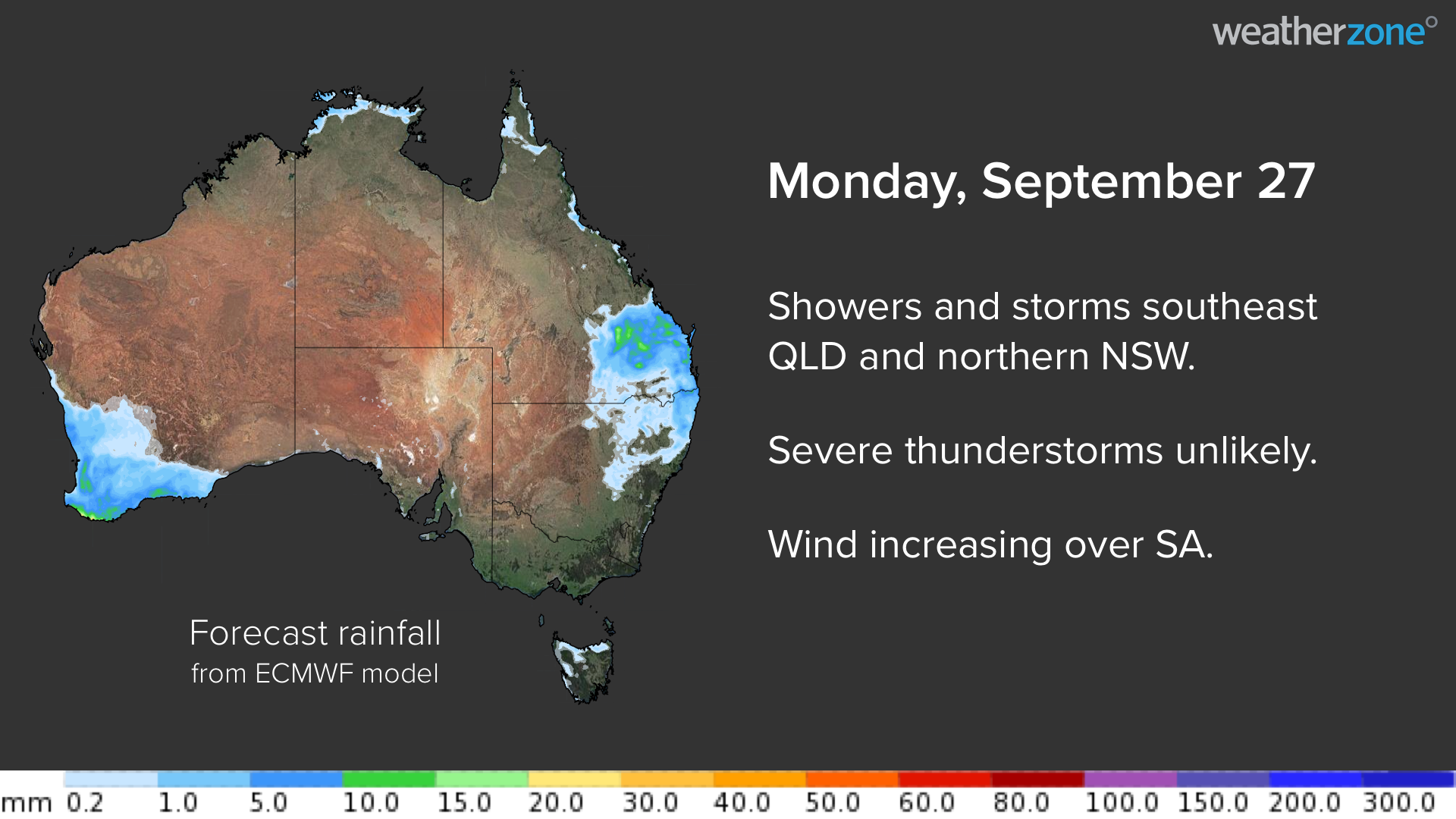 Gusty winds will develop over SA on Monday as a low pressure system and trough pass over the state.
Showers and thunderstorms will also affect southeast Queensland and far northern NSW as onshore winds feed into a weak upper-level trough. These storms are unlikely to become severe.
TUESDAY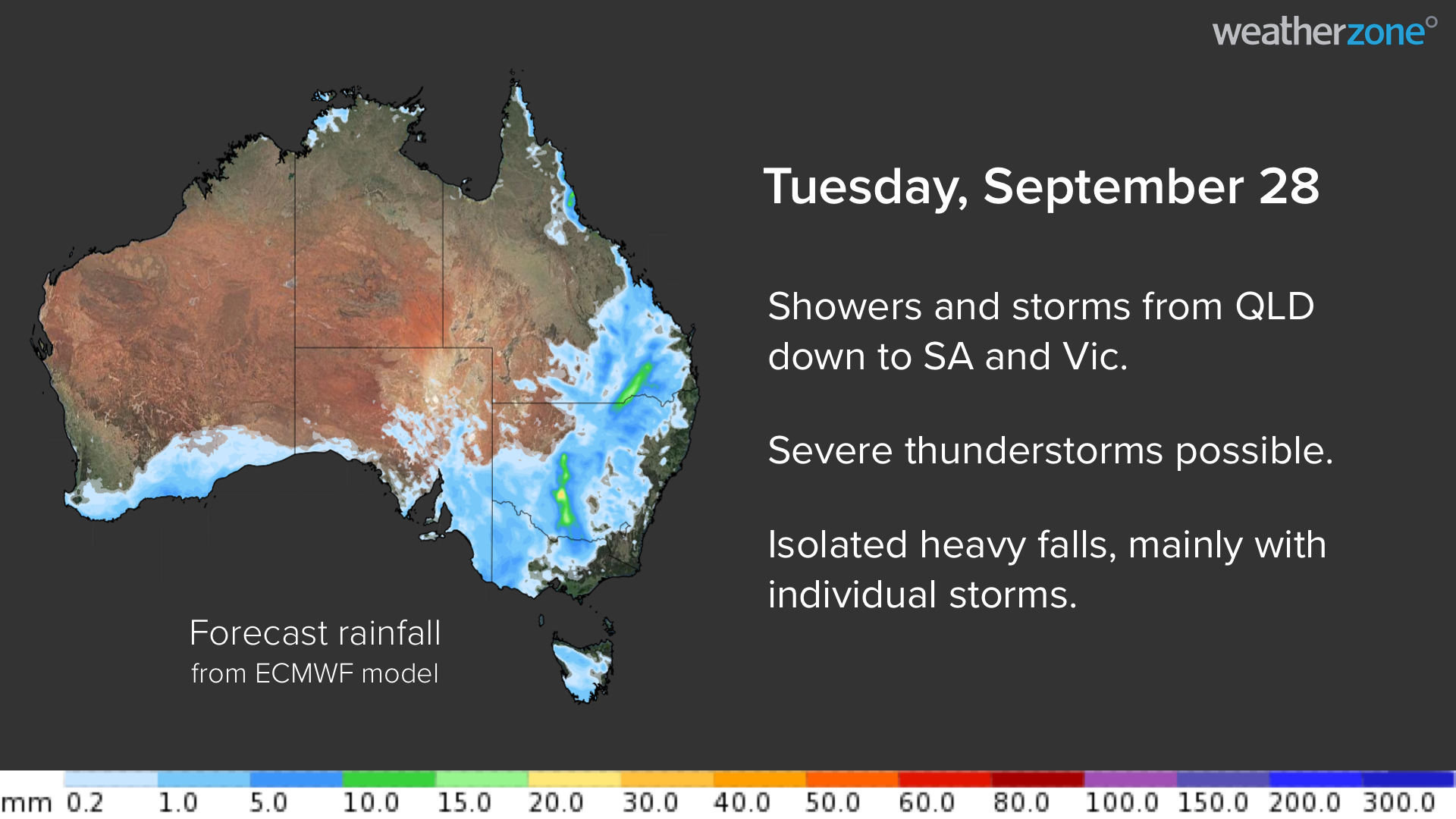 Clouds, showers and thunderstorms will start to become more widespread on Tuesday as the upper-level low pressure system moves further east and interacts with moisture-laden air over Australia's eastern states.
Showers and storms will mainly affect southern Queensland, western NSW, northern Victoria and eastern districts of SA on Tuesday.
While there may be some locally heavy falls, this will still be a day of light rain for most areas before things ramp up more from Wednesday.
WEDNESDAY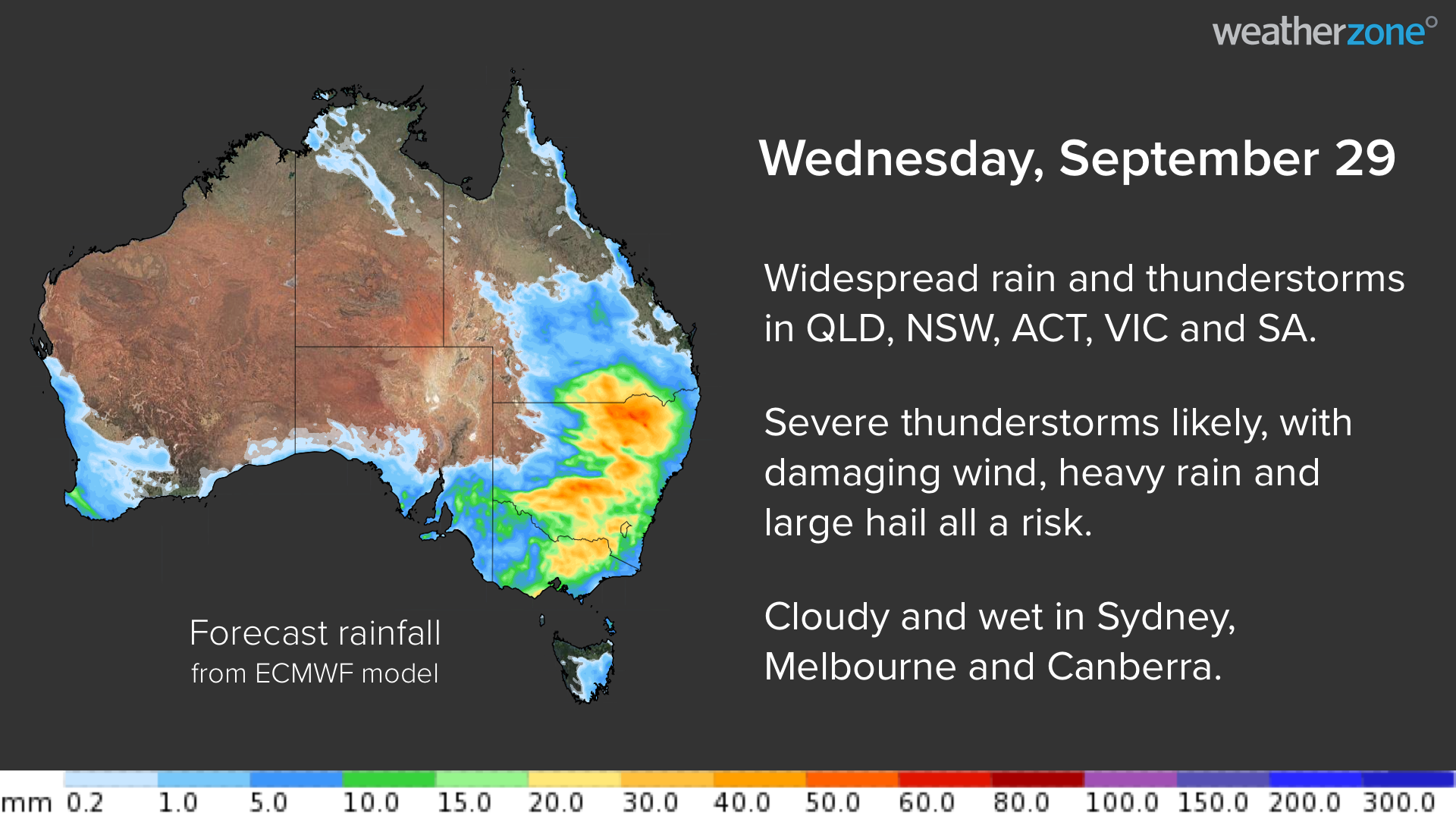 Conditions will deteriorate markedly on Wednesday as the upper-low clashes with the tropical air mass, resulting in widespread and thick cloud, along with more substantial rain and severe thunderstorms over multiple states.
Wet and stormy weather is likely to impact large parts of Queensland, NSW, the ACT, Victoria and SA on Wednesday. Heavy rain, flash flooding and damaging winds are all a high risk, and large hail could also fall in some areas.
Damaging winds are most likely to occur with showers and storms over central and northern NSW and southern and central Queensland.
Cloud cover will reduce solar energy output across a large area of eastern and southeastern Australia on Wednesday, including rooftop solar in Melbourne, Sydney and Canberra. This will also be the wettest day of the week for these three cities, with storms also possible.
THURSDAY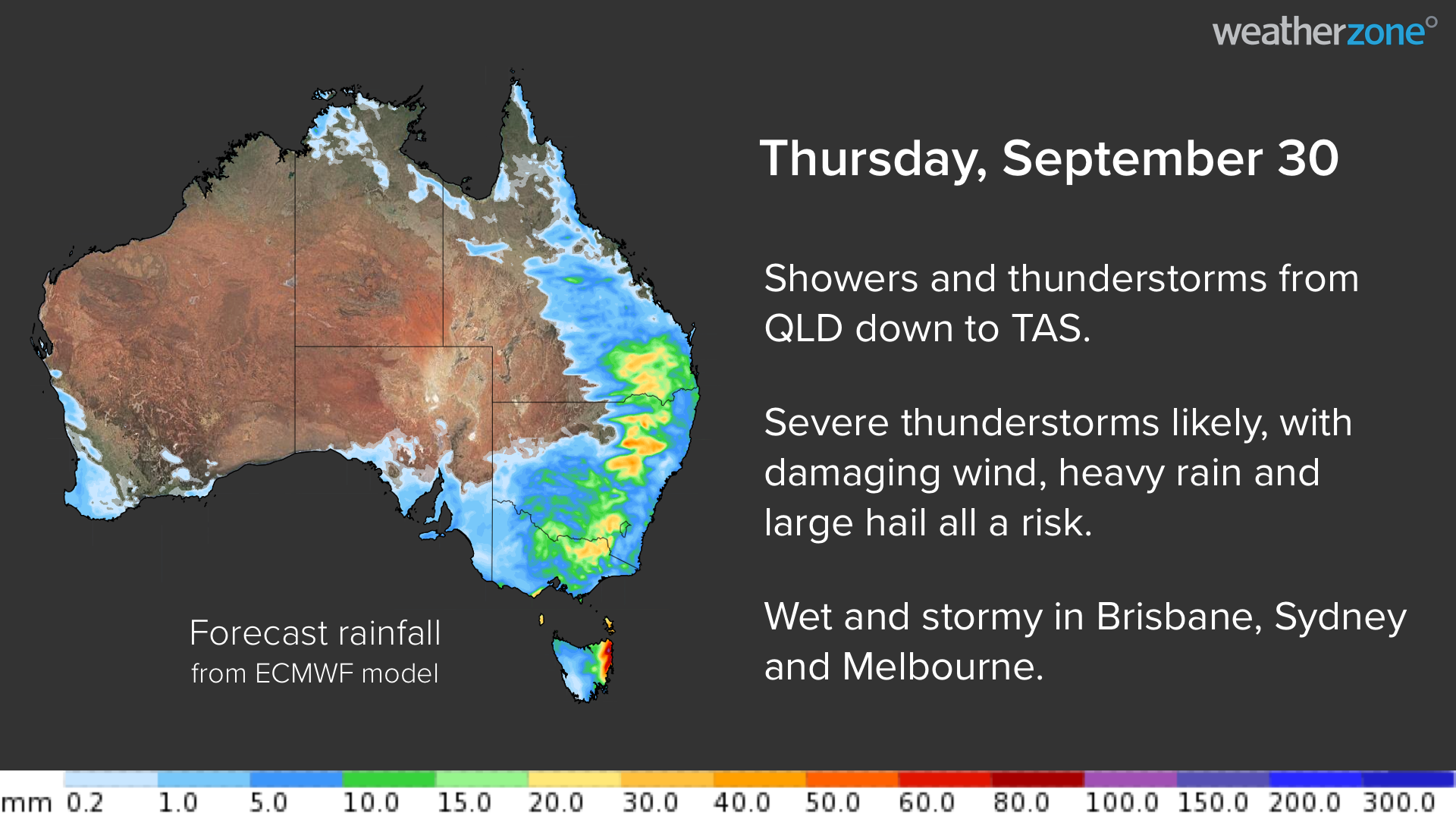 Showers and storms will be widespread across eastern Australia once again on Thursday, as the upper-level low gradually moves further east and continues to interact with lingering moisture in the atmosphere.
Convective showers and thunderstorms could develop from northern Queensland all the way down to Tasmania, with severe storms likely to strike several states. Damaging winds, heavy rain and large hail are all a risk from these storms.
Brisbane, Sydney, Canberra and Hobart are all likely to see rain on Thursday, with thunderstorms also possible for those mainland capitals.
FRIDAY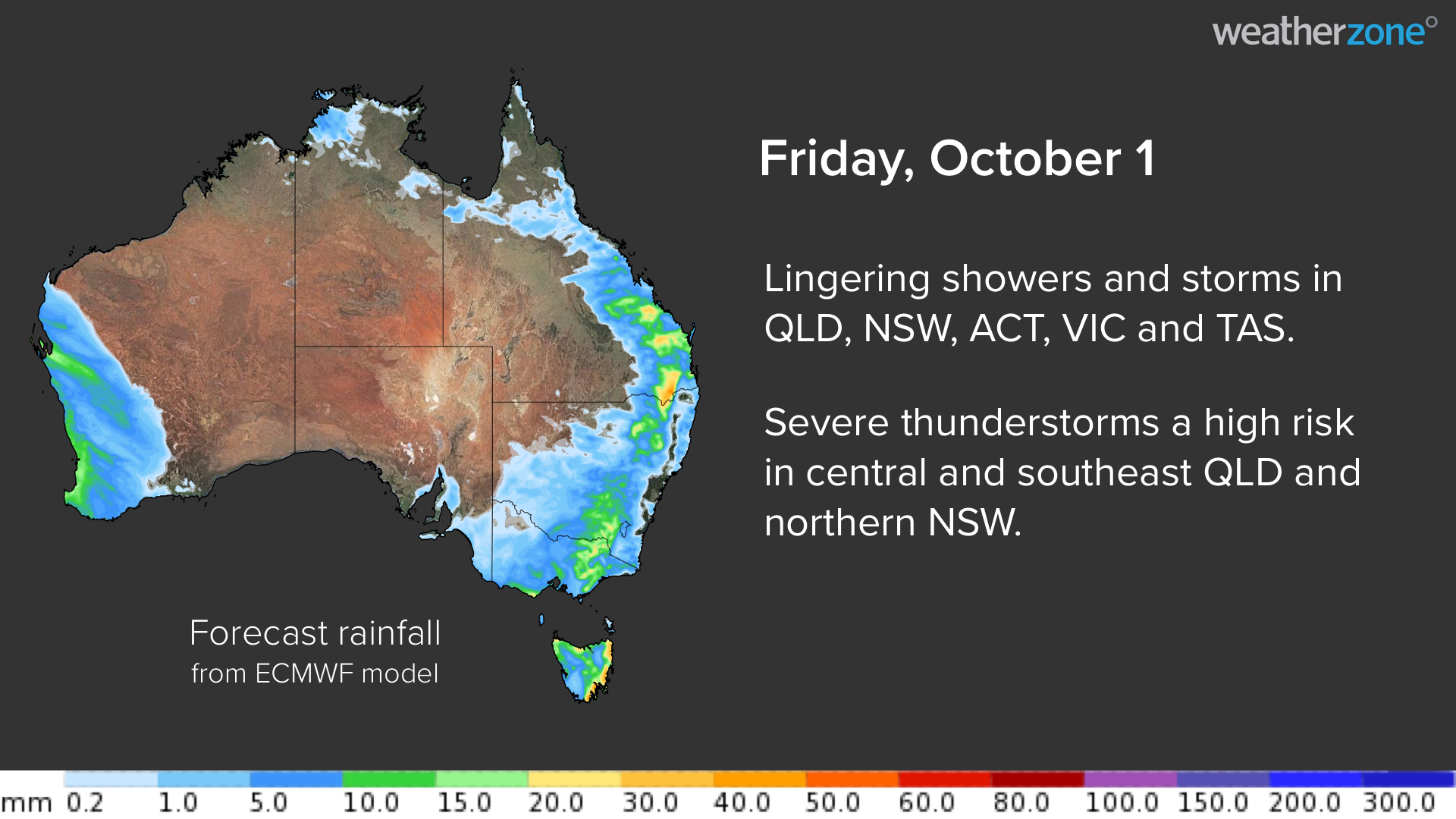 Lingering instability will cause showers and thunderstorms to persist over parts of Tasmania, Victoria, NSW, the ACT and Queensland on Friday.
The most intense storms will develop over central and southeast Queensland and northern NSW, where severe thunderstorms are likely. Heavy rain, large hail and damaging winds are all possible.
WEEKEND
Conditions should ease significantly on the weekend as the system moves out over the Tasman Sea, leaving more isolated showers and the odd storm in eastern and southeastern Australia.
Note to media: You are welcome to republish text from the above news article as direct quotes from Weatherzone. When doing so, please reference
www.weatherzone.com.au
in the credit.