Thomas Hough, 15 Jan 2022, 1:01 AM UTC
Developing heatwave over WA's west coast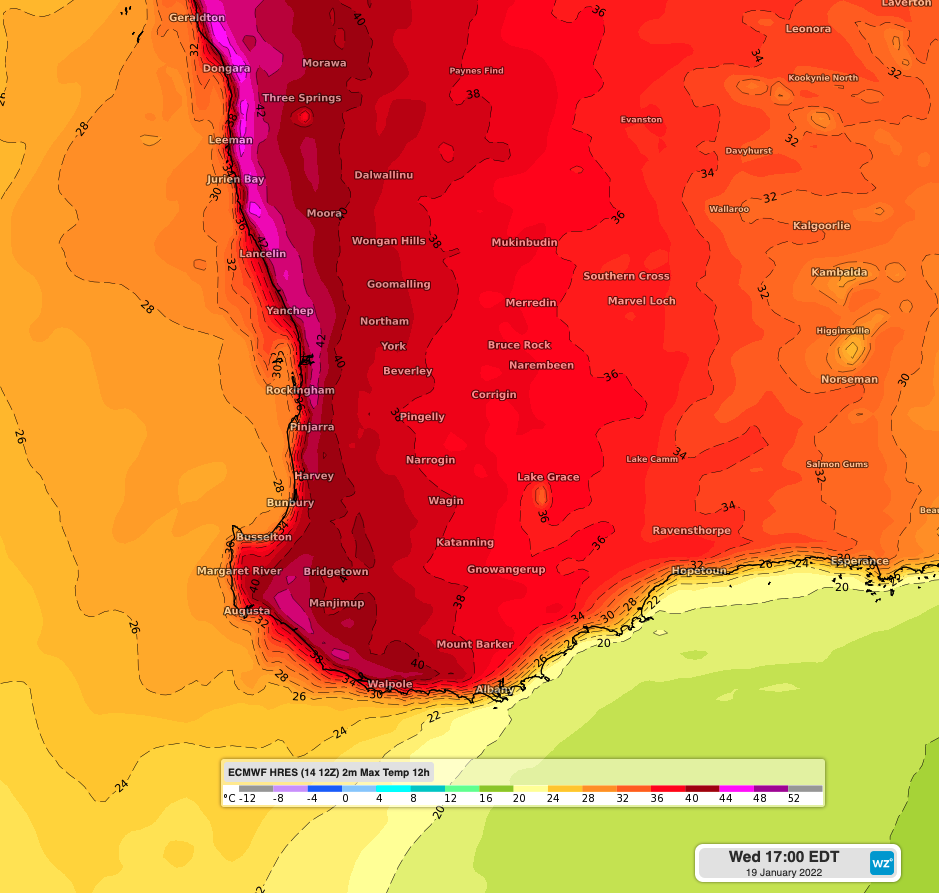 Whilst Perth has had some relatively comfortable temperatures over the last couple of days, with the weekend bringing more of the same, significant heat is set to build from next week.
If you're a fan of those really hot summer days, then you're in luck, as the mercury is set to soar in Perth next week, with a run of days over 35 degrees expected. Whilst heat will slowly build over the weekend, temperatures aren't expected to reach 35 degrees until Monday, with heat then ramping up over the next couple of days.
A developing trough in the west will draw a very hot airmass from the interior down along the west coast, with severe heatwave conditions likely to develop. The most intense heat for Perth should occur between Tuesday and Saturday, when temperatures should remain in the high 30's, with Wednesday the best chance of nudging into the 40's. Whilst Wednesday is the best chance of exceeding 40 degrees, there is a fair chance that temperatures could reach 40 degrees for at least five consecutive days. Should this occur it would be a record for Perth.
More likely is a run of seven to ten days exceeding 35 degrees. The last time Perth had a run of seven day over 35 degrees was in 2019, with another run in 2011, however you have to go back to 1988 before a a run longer than this occured.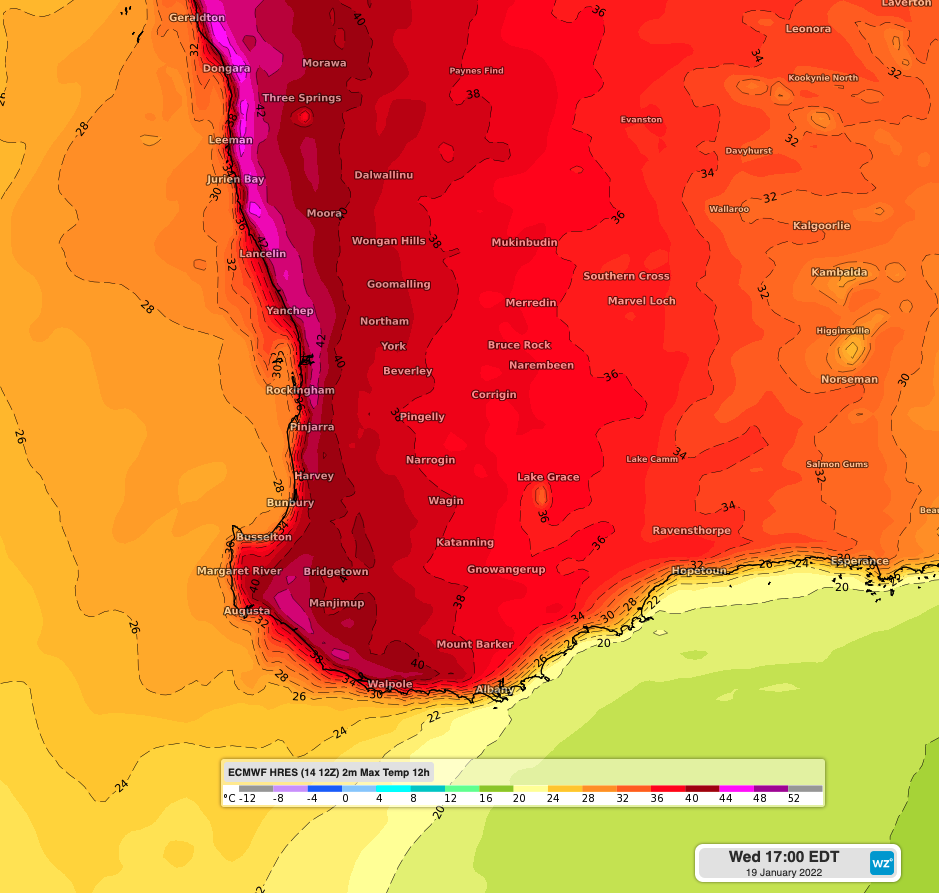 2m Maximum Temperatures over WA's west coast and southwest on Wednesday 19th January
Perth is not alone in experiencing this heat, with the entire west coast expected to see above-average temperatures through this period. Further north, Geraldton is a chance to see temperatures in the low-to-mid 40's for nearly a week, whilst on the south coast, Albany is likely to see the mercury hit the mid 30's on Wednesday and Thursday.
Note to media: You are welcome to republish text from the above news article as direct quotes from Weatherzone. When doing so, please reference
www.weatherzone.com.au
in the credit.