Lachlan Maher, 23 Feb 2019, 4:03 AM UTC
Cyclones Update
Ex-Tropical Cyclone Oma has been downgraded to a sub-tropical low, while in the northern hemisphere, Typhoon Wutip is impacting Guam as it moves through the Pacific.
Ex-Tropical Cyclone Oma was downgraded to a sub-tropical low on Saturday morning as it moved over cooler waters and its circulation began to weaken. At this stage, it is unlikely to redevelop into a tropical cyclone, although it will still bring hazards to parts of the NSW and QLD coastlines.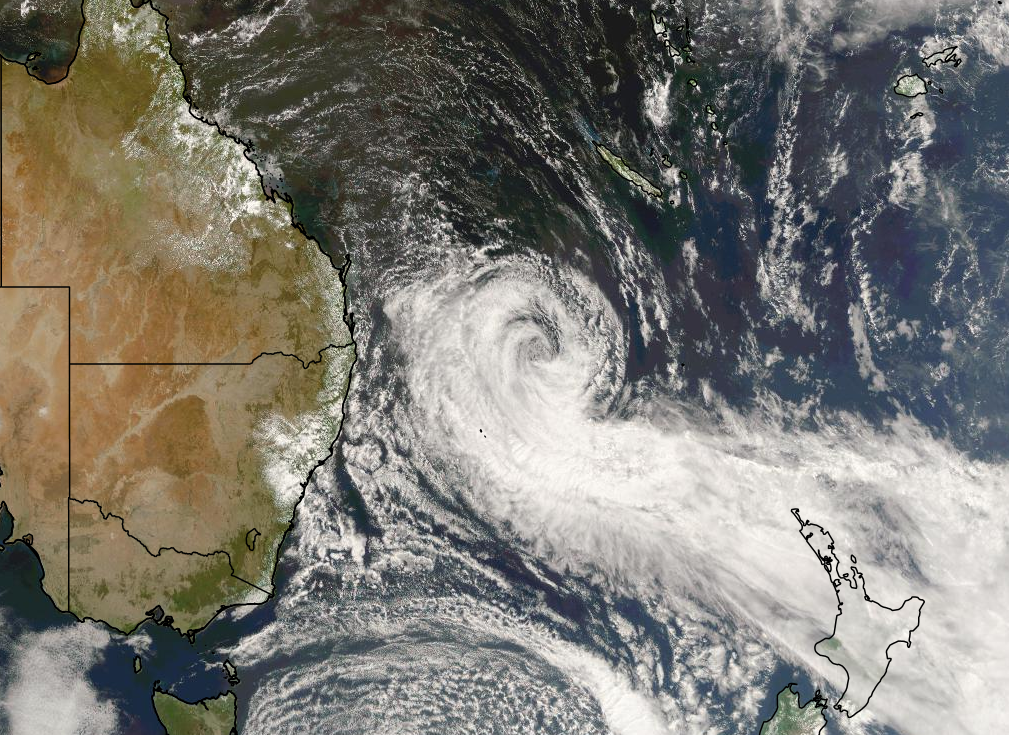 Image: satellite image of Ex-Tropical Cyclone Oma on Saturday afternoon.
As Oma is forecast to remain offshore of the QLD coast before tracking north, its current hazards of gales and dangerous surf conditions are expected to continue over the weekend for parts of southeast QLD and northeastern NSW.
A peak wind gust of 145km/h has been recorded at Lord Howe Island, despite the island being located more than 400km to the south of the system. Along the mainland's coastline, gusts in excess of 80km/h have been recorded at Cape Moreton. Winds should weaken slightly as the remnants of Oma move north, though gusty conditions will linger into the week before completely easing.
Maximum wave heights along the coast are still quite high, despite having already peaked on Friday, with maximum heights over 6m, and significant wave heights (the height of top third of waves) over 4m offshore of Brisbane. While wave heights should decline in coming days, the surf will likely remain hazardous into the early parts of the week.
As Oma tracks north, it is not currently forecast to intensify, meaning that the majority of its impacts have already occured. It is expected to linger in the Coral Sea, well offshore from the Queensland coast, preventing it from bringing rain to northern areas of the state, though it may still lead to stronger winds and large surf.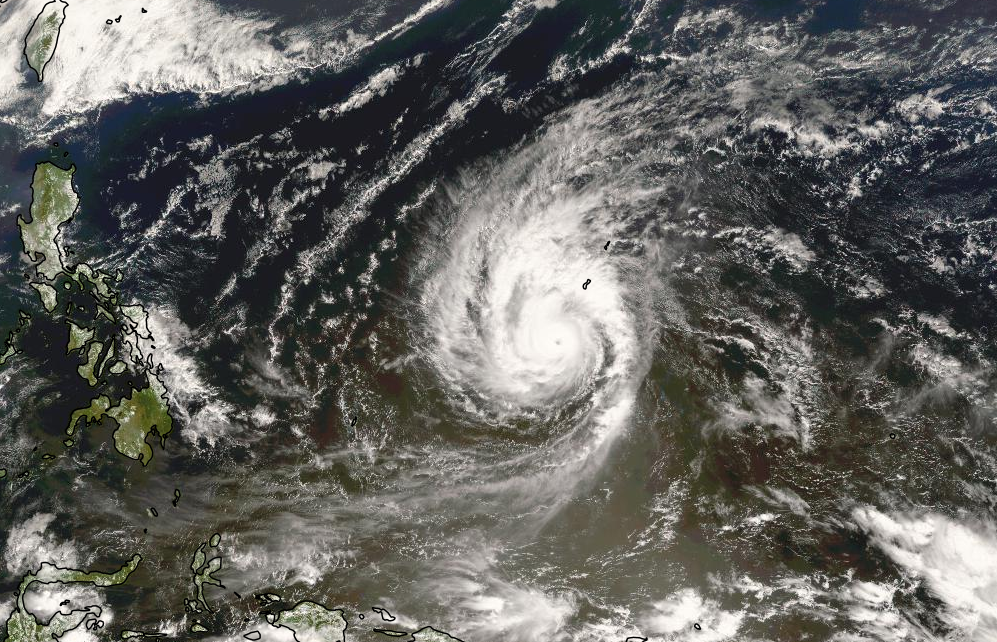 Image: Typhoon Wutip near Guam on Saturday afternoon.
Meanwhile, in the Pacific, Guam is being impacted by its own system, Typhoon Wutip. While called a typhoon, it would be the equivalent of a Category 3 Cyclone, which would make it more powerful than Oma was at its peak.
As it is over the open ocean, very little observations have been recorded for the storm, though maximum sustained winds are estimated to be around 190km/h with gusts up to 240km/h. It is important to note, that wind speeds from tropical systems tend to be higher over the ocean, as there is no land to slow winds down via friction. The system will likely continue to bring gales, in addition to high seas and heavy rain to the Island and its surrounds, before moving away and dissipating over the Pacific.
Note to media: You are welcome to republish text from the above news article as direct quotes from Weatherzone. When doing so, please reference
www.weatherzone.com.au
in the credit.