Ben Domensino, 27 Apr 2021, 6:04 AM UTC
Cut-off low on the horizon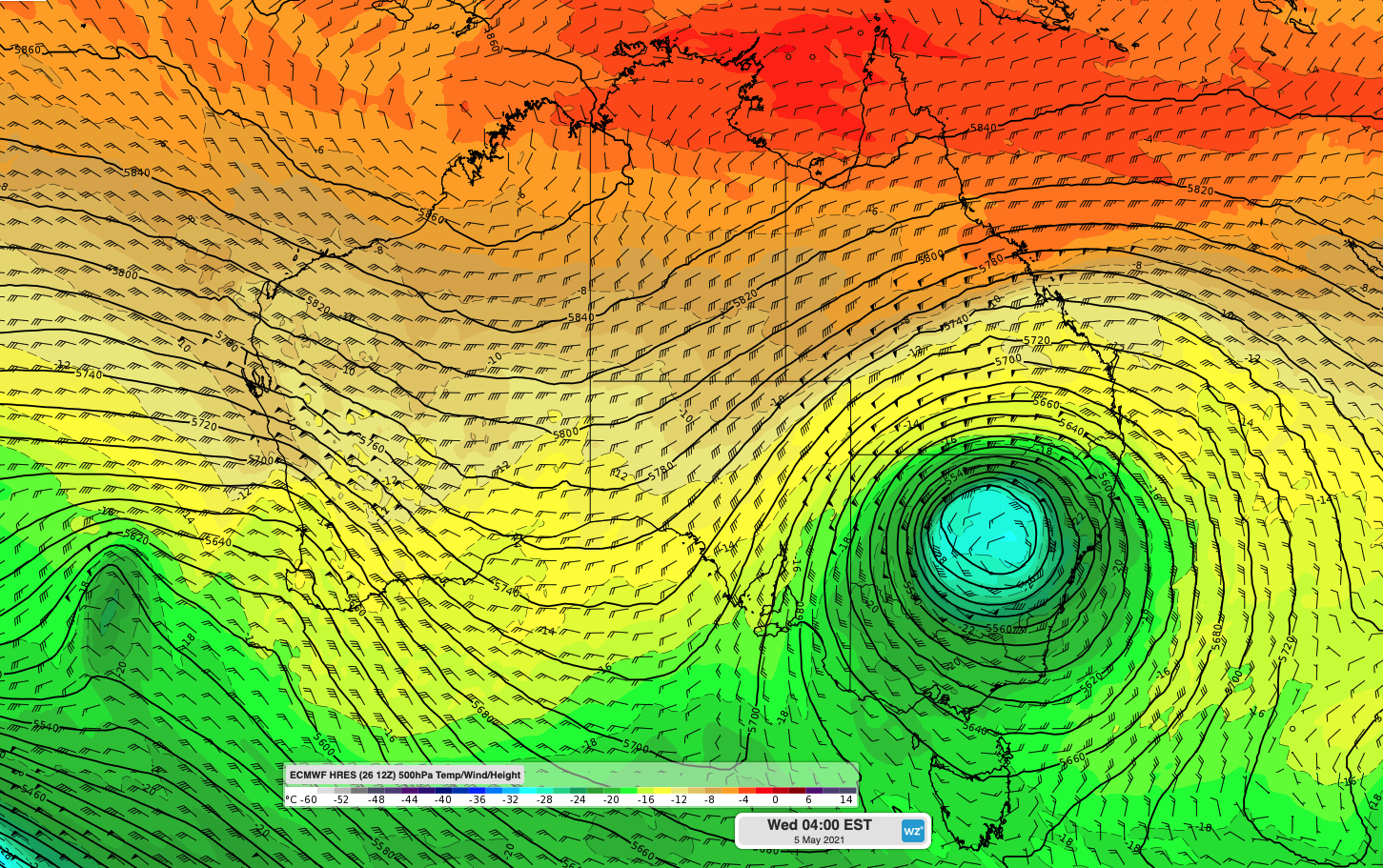 There are early indications that a cut-off low pressure system could drift over southeastern Australia next week, hinting at a high-impact weather event in multiple states.
Cut-off low pressure systems are cold pools of upper-level air that become 'cut off' from the belt of cold westerly winds that flow between Australia and Antarctica.
These stray regions of cold air often cause a dynamic mix of dangerous weather as they drift over Australia. This can include heavy rain, severe thunderstorms, damaging winds, snow, hail, and dangerous surf.
Several forecast models are showing early signs that a cut-off low could move across southeastern Australia between Monday and Wednesday next week.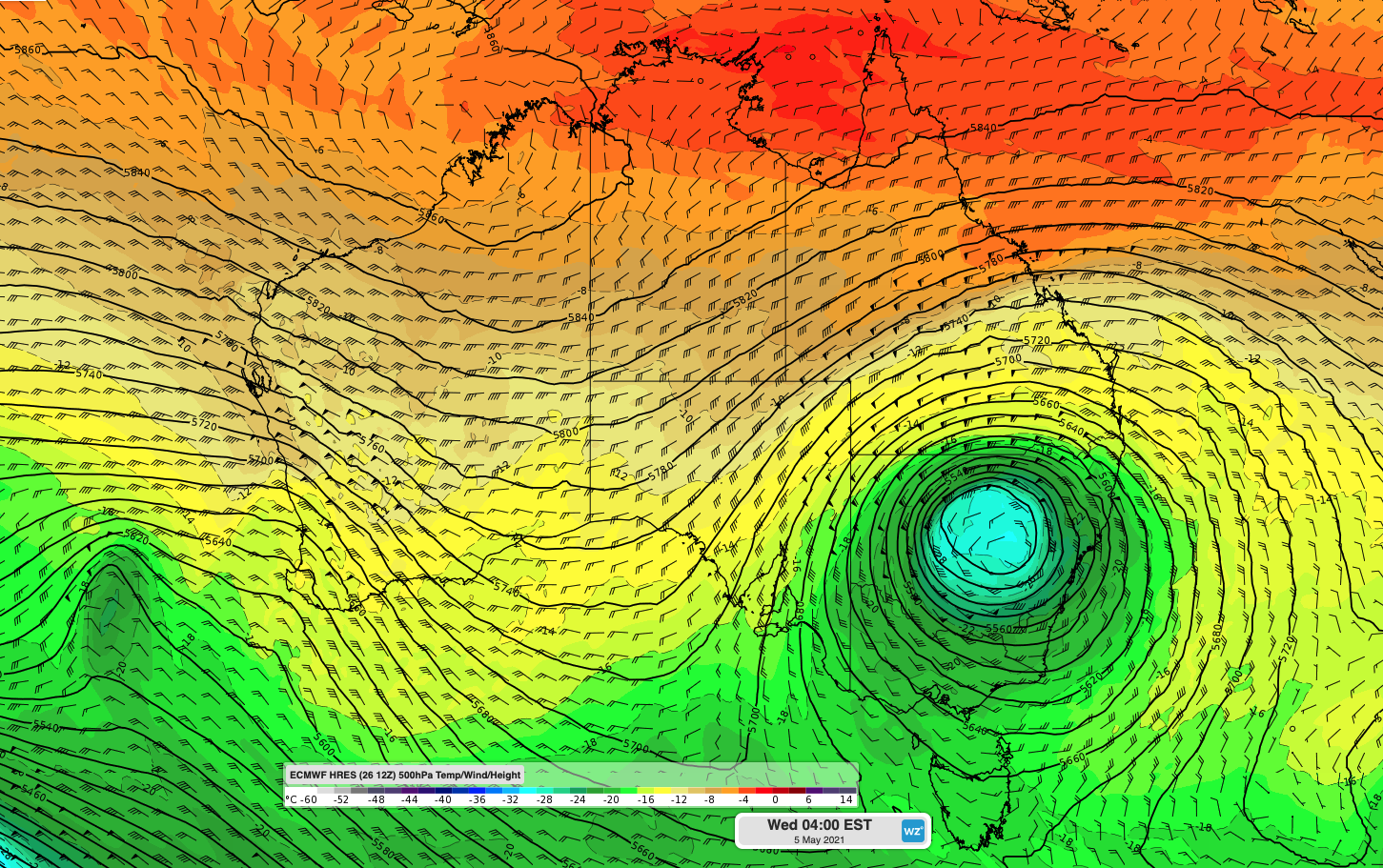 Image: 500 hPa temperature, wind and height from the ECMWF model, showing a distinct cut-off low over NSW on Wednesday morning next week.
This upper-level system has the potential to impact parts of South Australia, Tasmania, Victoria, NSW and the ACT.
While most international forecast models predict that this system will affect Australia next week, it's too early to know how it will play out just yet.
At this stage, the best we can do is give a general heads-up that some dynamic and potentially dangerous weather is on the way in a number of states and territories early to mid-next week.
We will have more information on this developing system over the week ahead.
Note to media: You are welcome to republish text from the above news article as direct quotes from Weatherzone. When doing so, please reference
www.weatherzone.com.au
in the credit.