Anthony Sharwood, 26 May 2022, 7:24 AM UTC
Confidence building around Monday's freezing storm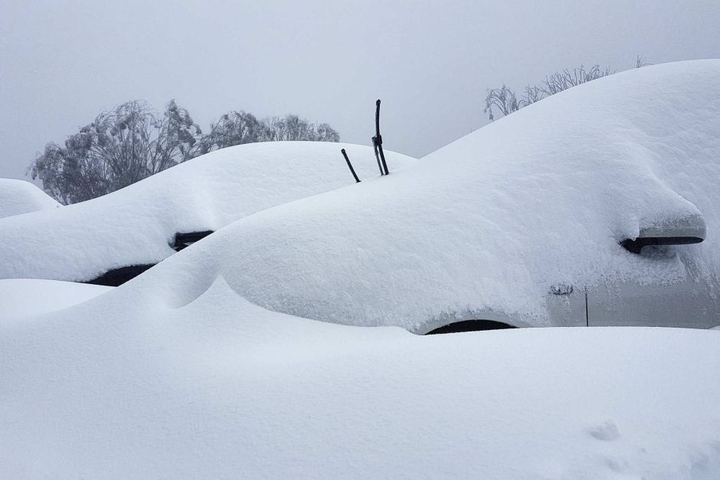 Expect strong winds, expect cold temperatures, expect heavy mountain snow with lighter snowfalls at lower levels below 1000 metres, expect small hail, expect flooding – and generally expect a very strong taste of winter in the last couple of days of autumn early next week.
We alerted you a couple of days to the significant cold weather system that lay on the horizon for southeast Australia, and there now appears extremely likely to be a major cold outbreak by the standards of any winter month, let alone the last few days of autumn.
LOVE THE SNOW AND WANT TO KNOW HOW MUCH WILL FALL? CHECK OUR SNOW PAGE HERE
Weatherzone meteorologist Joel Pippard says the cold front and cut-off low will impact large parts of SA, TAS, Vic, NSW, ACT, and even southern QLD between Sunday May 29 and Wednesday June 1.
The wintry weather should reach Adelaide later on Sunday, with much of SE Australia copping the most severe weather on Monday and Tuesday.
"This system will result in a broad area of damaging winds (wind gusts exceeding 90km/h), likely affecting Adelaide, Melbourne, Canberra and Sydney, and possibly Hobart and Brisbane," Joel says.
"In addition, large accumulations of small hail, moderate rainfall leading to some minor flooding and low-level snow are possible."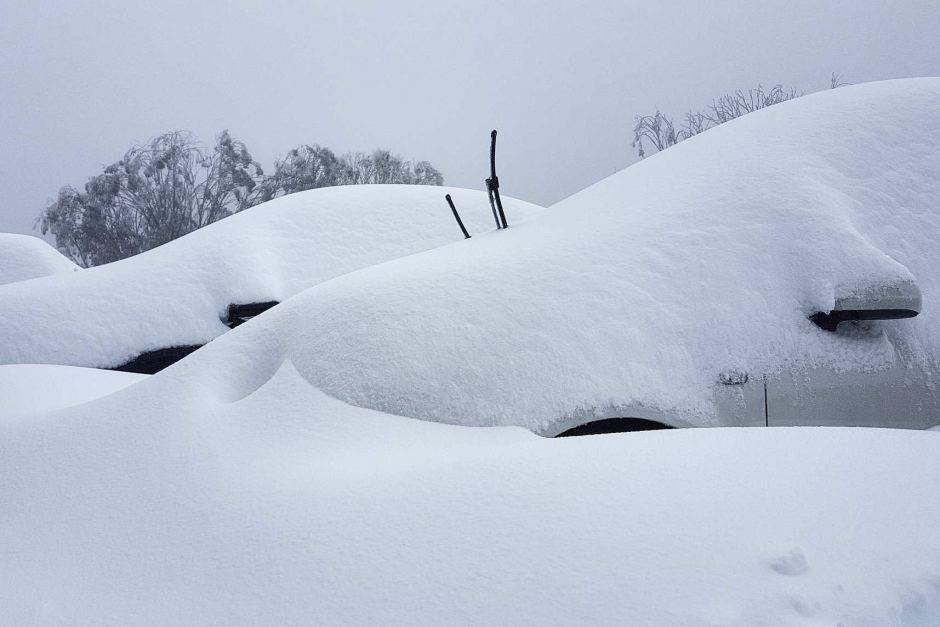 Image: We're not sure snow will fall this deep, but it's possible. Source: Falls Creek ski resort.
The reason confidence has soared in this system since we first wrote about it 48 hours ago is that three main weather models are now in near-agreement. Without bogging you down in too much detail, those three models are GFS (American), EC (European) and ACCESS-G (Australian, via our own BoM).
Here are the charts produced by those three forecast models for next Monday – as of Thursday afternoon.
GFS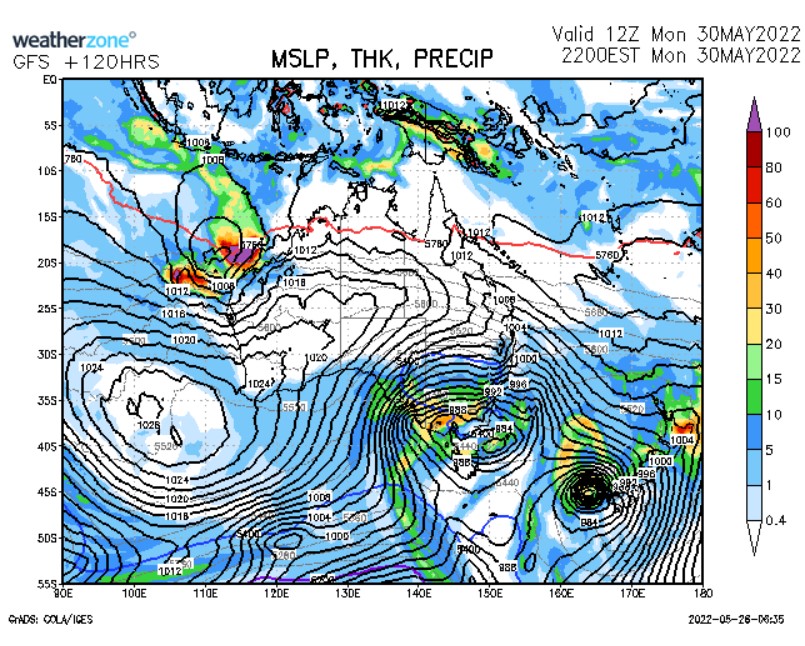 EC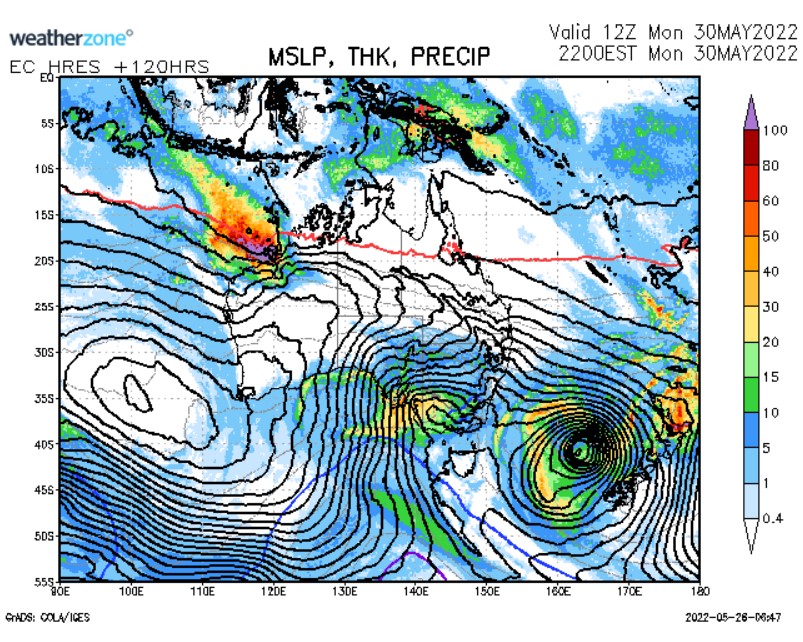 ACCESS-G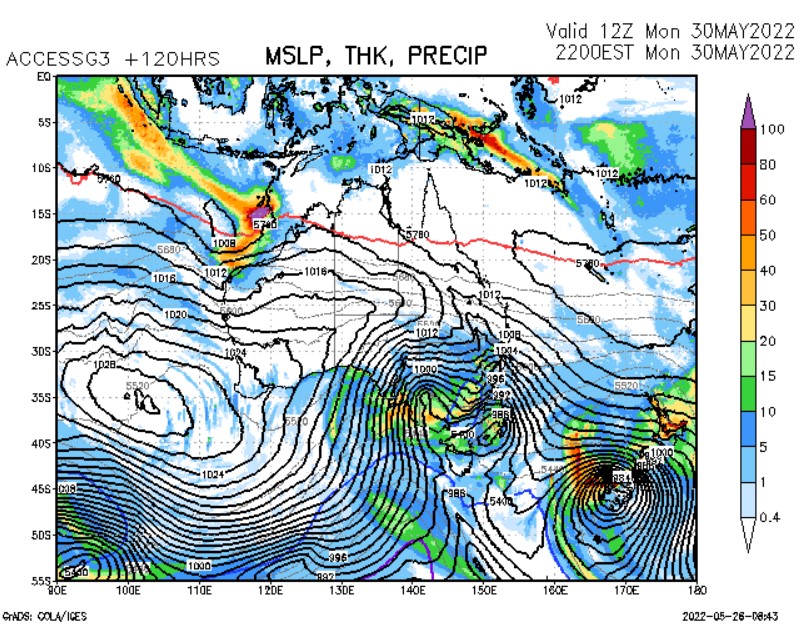 There are subtle differences in each chart, but as you can see, all of them show a deep low in the Tasman sea, with a strong, cold southwest-to-northwesterly airstream ripping across the southeast. The isobars are very close together in each chart, which indicates strong winds.
So rug up, southeastern Australia. Several days of very cold and possibly quite dangerous weather are pretty much locked in now for next week. We'll keep you updated with the latest as the system arrives.
And if you're a snow enthusiast, don't forget to check our snow page here.
Note to media: You are welcome to republish text from the above news article as direct quotes from Weatherzone. When doing so, please reference
www.weatherzone.com.au
in the credit.