Anthony Sharwood, 20 Jul 2021, 7:01 AM UTC
Clever skiers make most of perfect VIC snow in Covid-safe way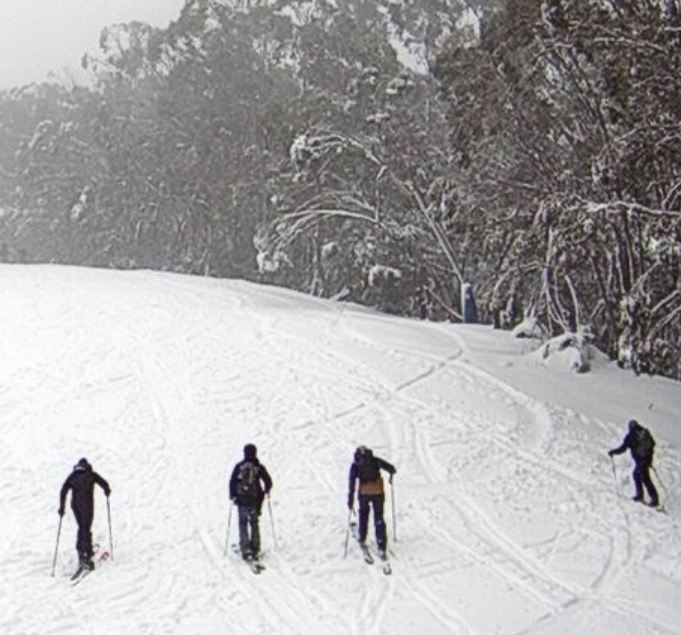 On a day of wild winds, freezing rain and heavy snow in Victoria, a few hardy snow lovers have been making the most of things in the high country, and all without violating a single Covid lockdown restriction.
In New South Wales, where the regions are not locked down, ski resorts have stayed open, which means that locals and visitors from areas beyond Greater Sydney can still access all resort facilities, including ski lifts.
In Victoria, it's a different story. Because of Victoria's statewide lockdown, ski resorts were forced to close their lifts last week - and local business are really hurting.
Snow-enthusiasts have been left out in the cold as heavy snowfall has hit the Alpine region while Victoria faces a longer lockdown.

Businesses on the mountain are losing hope. @gillianlant #9News pic.twitter.com/1LvPOmOvdg

— 9News Melbourne (@9NewsMelb) July 20, 2021
But if you run a business on the hill at a Victorian ski resort, or if you're based in the resort for all or part of winter, what happens if you find yourself up there on a day like today when 30 cm of fresh powder snow has fallen?
You go skiing, that's what. After all, exercise within 5km of home is all part of the lockdown deal. And today, the skiing on fresh, dry snow was absolutely world class.
Richard Ross runs Aussieskier.com, one of Australia's finest ski stores which also does a roaring online trade in downhill and backcountry gear. He and his wife and two kids were holed-up in their apartment at Mt Buller before lockdown was declared last week, and he's actually been pretty busy with work.
Richard spent part of Tuesday delivering touring skis that been shipped up to Buller for locals to use in lockdown (for those who don't know the snow, regular downhill ski equipment is only useful when ski lifts are running to get you back up the hill, but touring skis allow you to climb up as well as ski down).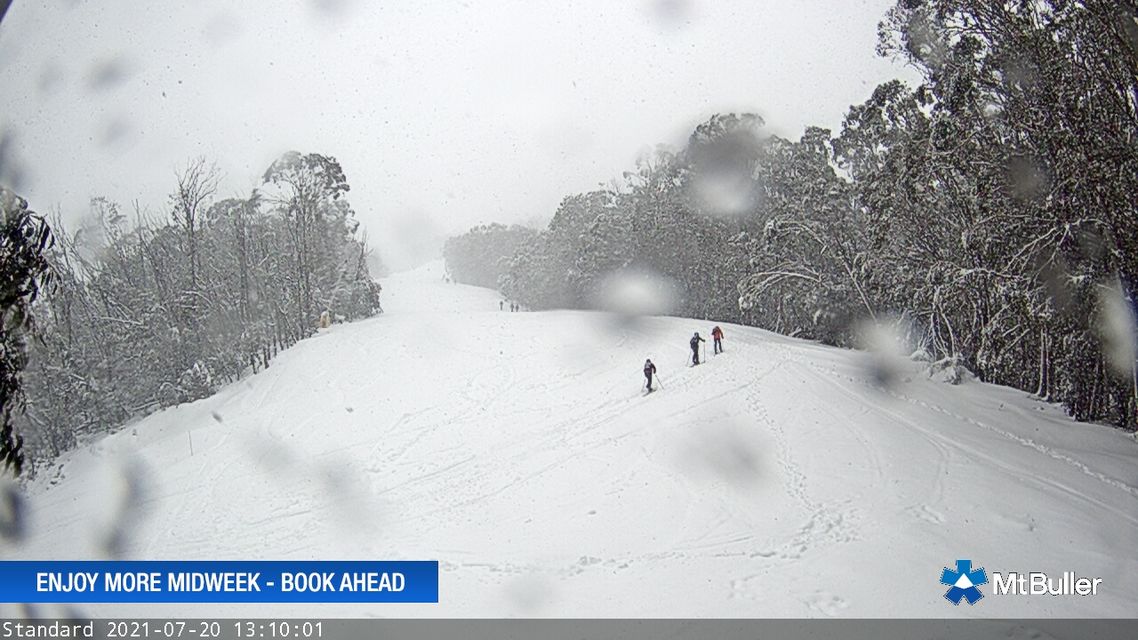 Image: The snow cam on Mt Buller's Standard run on Tuesday afternoon. Source: Ski.com.au.
All day long, locals could be seen on the Mt Buller snow cams carving turns on Buller runs and and hiking back up. And in a brief moment between work and parenting duties, Richard got himself a few turns too.
"I skied a run called Hogg's Back in perfect untracked powder," he told Weatherzone.
"At least 30 centimetres of snow fell today and it's still coming down just before dark."
As evidence of the day's accumulated snowfall, Richard pointed us to the car-o-meter - as in, his car in his driveway. He cleared the car this morning. Might have himself an even bigger job digging it out tomorrow.
But no matter how energetic that job is, you suspect he might still enjoy a socially distanced exercise break on the Buller ski runs again. All in the name of mental and physical health within a 5 km radius, obviously.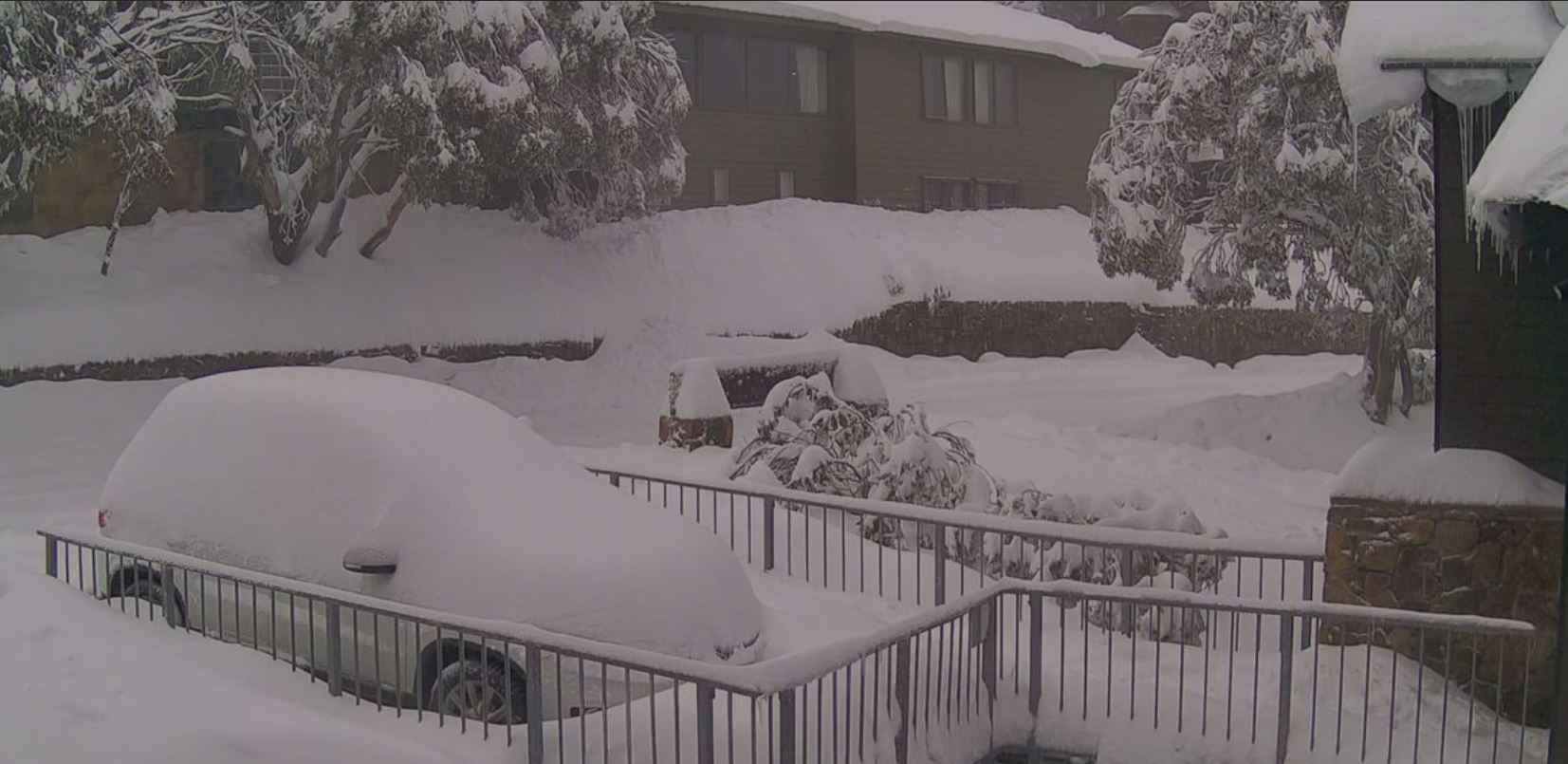 Image: Pretty sure the car brand is a "Colden". Source: Richard Ross via ski.com.au
Meanwhile the cold front that passed through Victoria today brought showers to much of the state and wilds winds, with a top gust of 120 km/h at Wilsons Promontory. Numerous warnings remain in place. You can check them here.
Melbourne had a top temp of 11.4°C on Tuesday with 9.4 mm of rain recorded as we publish this story. Further showers are likely tonight.
Note to media: You are welcome to republish text from the above news article as direct quotes from Weatherzone. When doing so, please reference
www.weatherzone.com.au
in the credit.