Anthony Sharwood, 18 Oct 2021, 11:17 PM UTC
Cheeky spring snowfall drops to unexpectedly low levels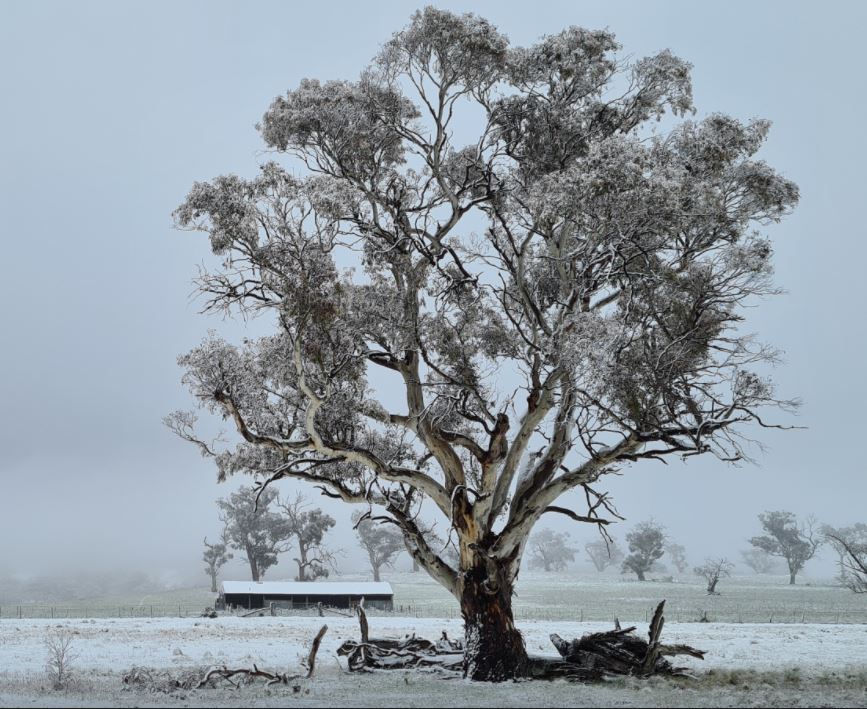 Residents of southern New South Wales awoke to a spring surprise on Tuesday morning, after a gloriously warm and sunny Monday, followed by a wet but mild night, turned to a heavy snowfall just after dawn.
Just before 6 am, temperatures dropped dramatically in the NSW Snowy Mountains and Southern Tablelands, delivering snow to the mountains and leaving nearby farmland coated in around three or four centimetes of snow.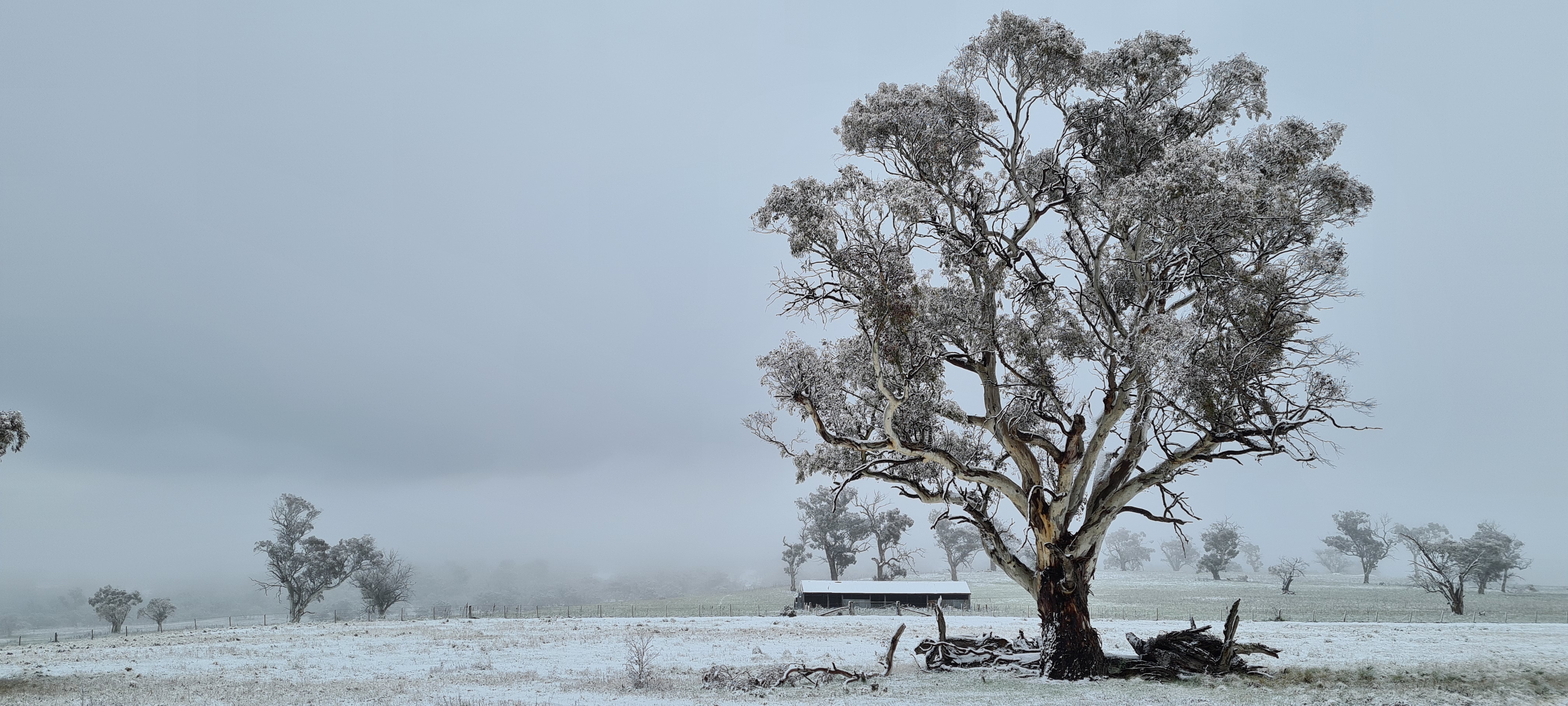 Image: Beauty and the bleak. Source: Phil Richmond/
"I was surprised as it was a wet night and just overcast in the morning," Phil Richmond told Weatherzone from his property at the rural locality of Hill Top (elevation approx 1100-1200m) near the town of Berridale.
"Then the next minute, down comes the snow. I had to rush out and rug my shivering horse. This wasn't in the overnight forecast."
Snow had been tipped to fall as low 1500 metres today, but the fact it fell a few hundred metres lower definitely caught locals by surprise.
You can see the dramatic temperature drop that preceded the snowfall illustrated really clearly in this graph of conditions at Thredbo (Top Station). See how the red line dips just before 6 am?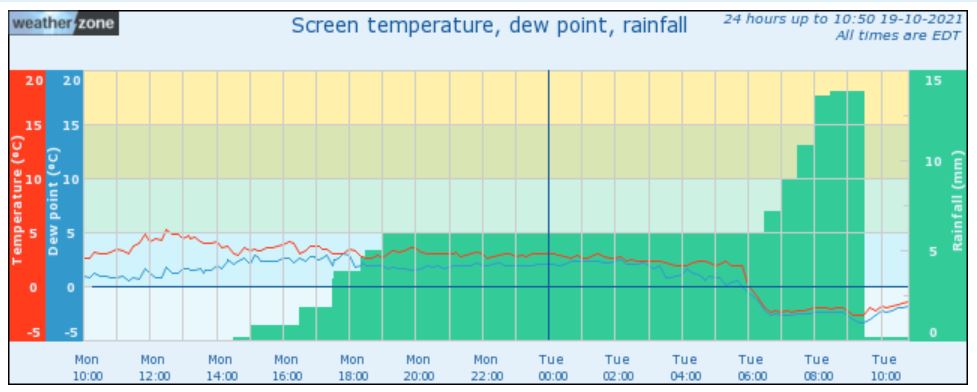 So what's happening?
There's no significant cold front crossing southeastern Australia or anything like that today. This snowfall was the result of a tiny pool of cold air wandering its way north. Weatherzone meteorologist Ben Domensino says the cold pool is bound for Sydney tonight.
You can see its likely trajectory illustrated below. As we publish this story just after 11 am, the city is sitting on 22°C – having already exceeded the predicted maximum of 21°C. But things will likely turn windy, showery and cooler a little later on, so get out there and enjoy an early lunch in the sunshine if you can.