Ben Domensino, 03 Jun 2021, 2:26 AM UTC
Brrr! Sydney 12C at midday as clouds blanket eastern Australia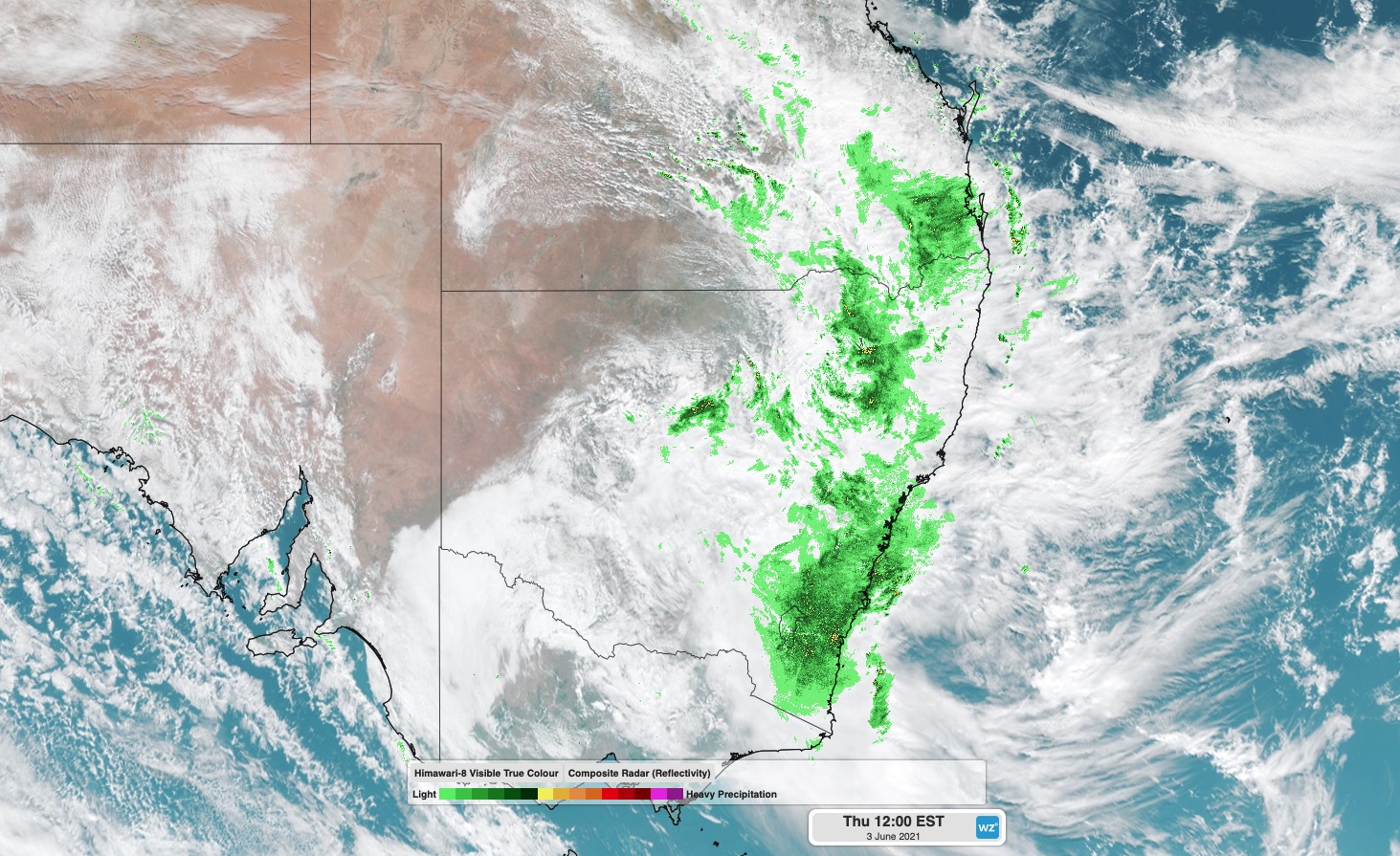 Thick clouds are causing soaking rain and shivering temperatures in eastern Australia today.
A low pressure trough passing over Australia's eastern states is causing cloud and rain across a broad area stretching from central Queensland down to about southern NSW.
The satellite image below shows how widespread the cloud was at midday AEST on Thursday.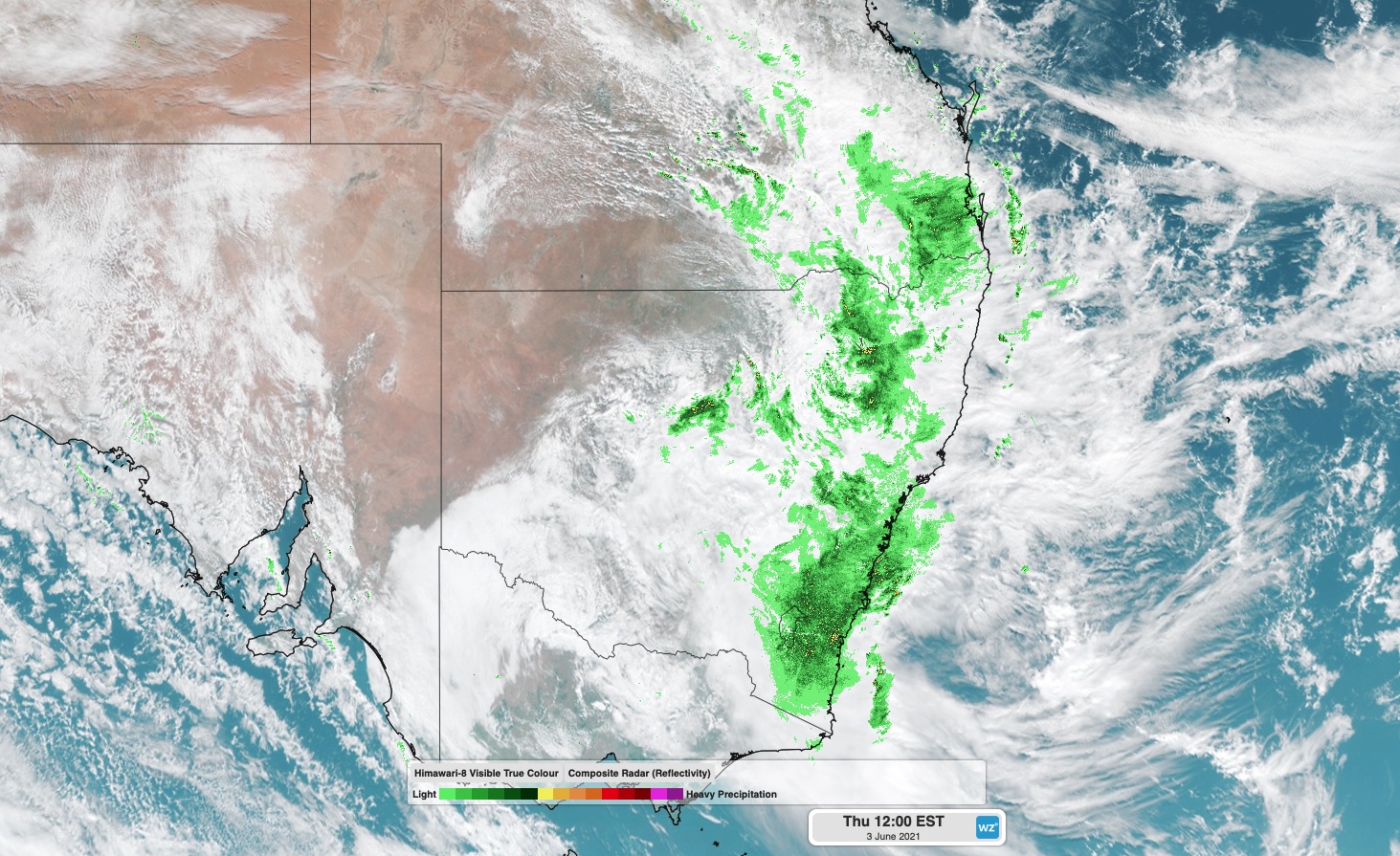 Image: Cloud and rain over eastern Australia at midday on Thursday, June 3.
The clouds are causing some useful, soaking rain across inland areas of both states.
During the 24 hours to 9am on Thursday, around 30mm of rain fell at Thargomindah and Nindigully in southern Queensland. This was Thargomindah's heaviest rain in four months and the heaviest for June in 20 years. Across the border, Forbes (29.4mm) and Orange Airport (24.6mm) both picked up their best drop since March.
Another 10-20mm of rain is likely to fall over southern inland Queensland and a large area of inland NSW on Thursday. Some places could see 30-50mm with heavier showers or thunderstorms.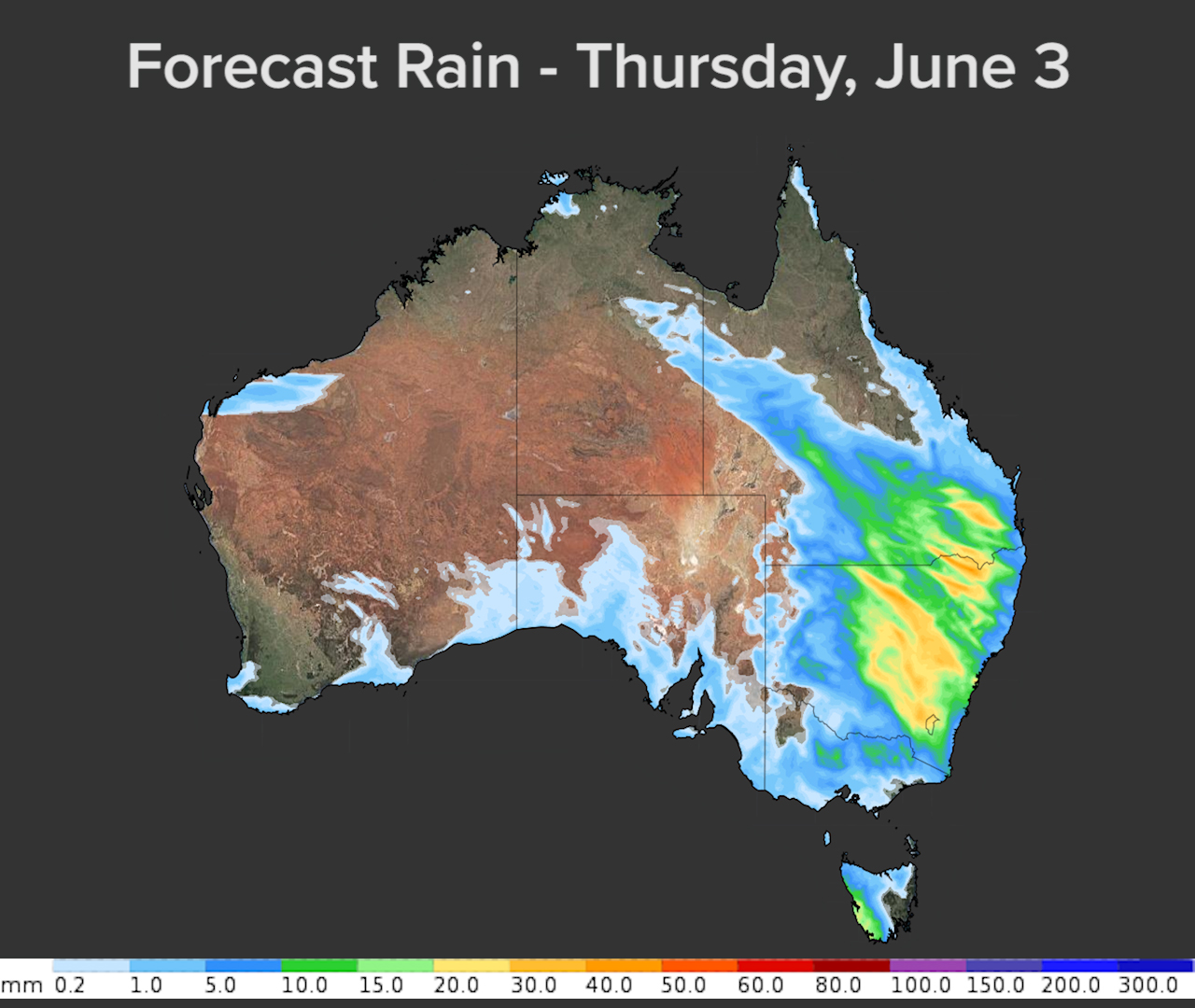 In addition to the rain, the thick clouds from this system are also keeping temperatures suppressed across a big area of eastern Australia today.
Sydney was only sitting on 12ºC at midday and Toowoomba was hovering just below 14ºC. Further south, Canberra had edged above 10ºC at midday after spending the morning in single figures.