Ben Domensino, 25 Nov 2021, 1:50 AM UTC
Bioluminescence in Sydney Harbour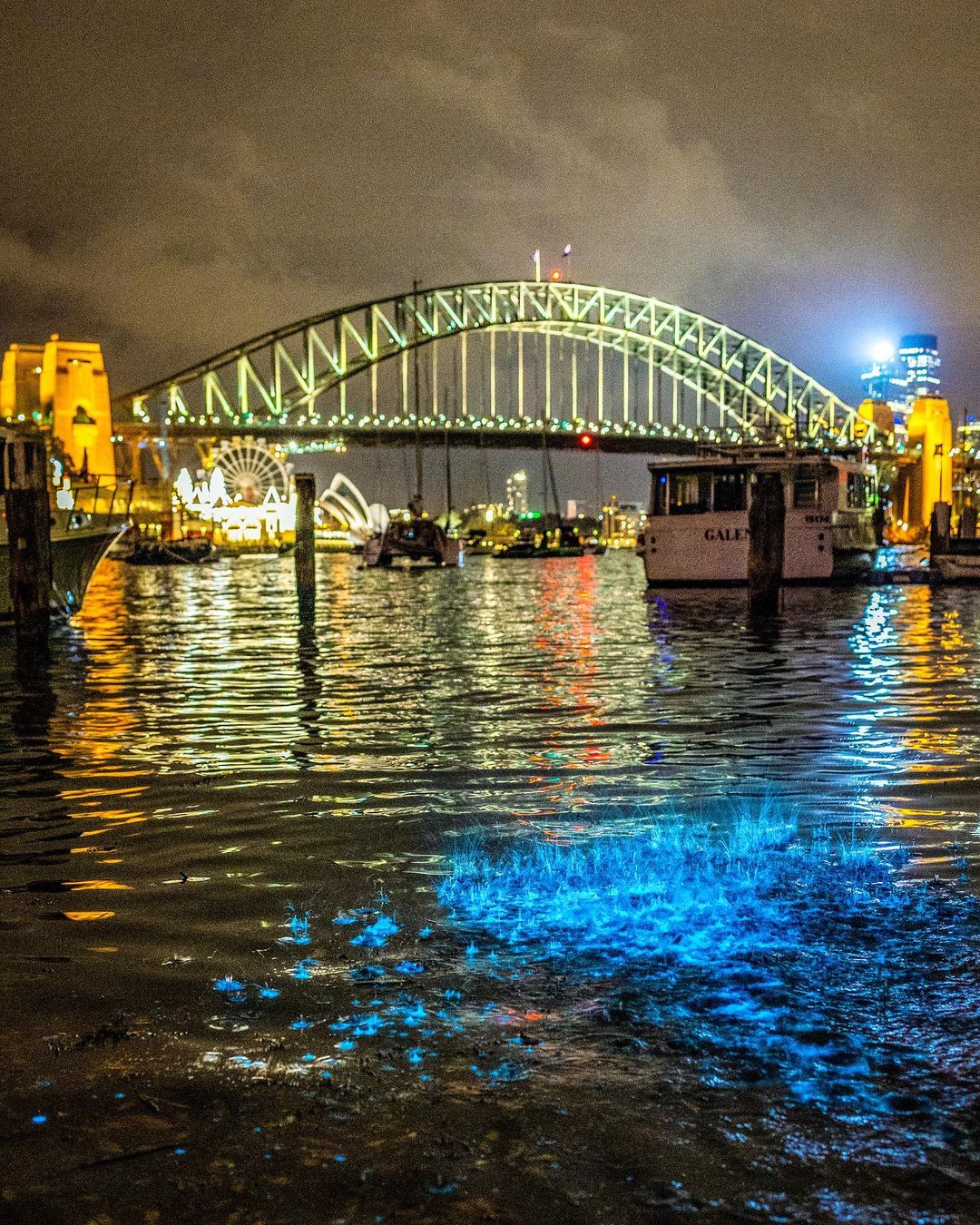 A rare display of bioluminescence put on a show in Sydney's Lavender Bay earlier this week.
On a normal night, the water in Sydney Harbour is an inky black canvas that reflects the colorful lights of the Opera House, Luna Park and the Harbour Bridge. It's a spectacular sight to see, especially during the world-famous New Year's Eve fireworks.
But earlier this week, onlookers were treated to an extra show of vivid blue lights as a rare display of bioluminescence lit up the water in Lavendar Bay.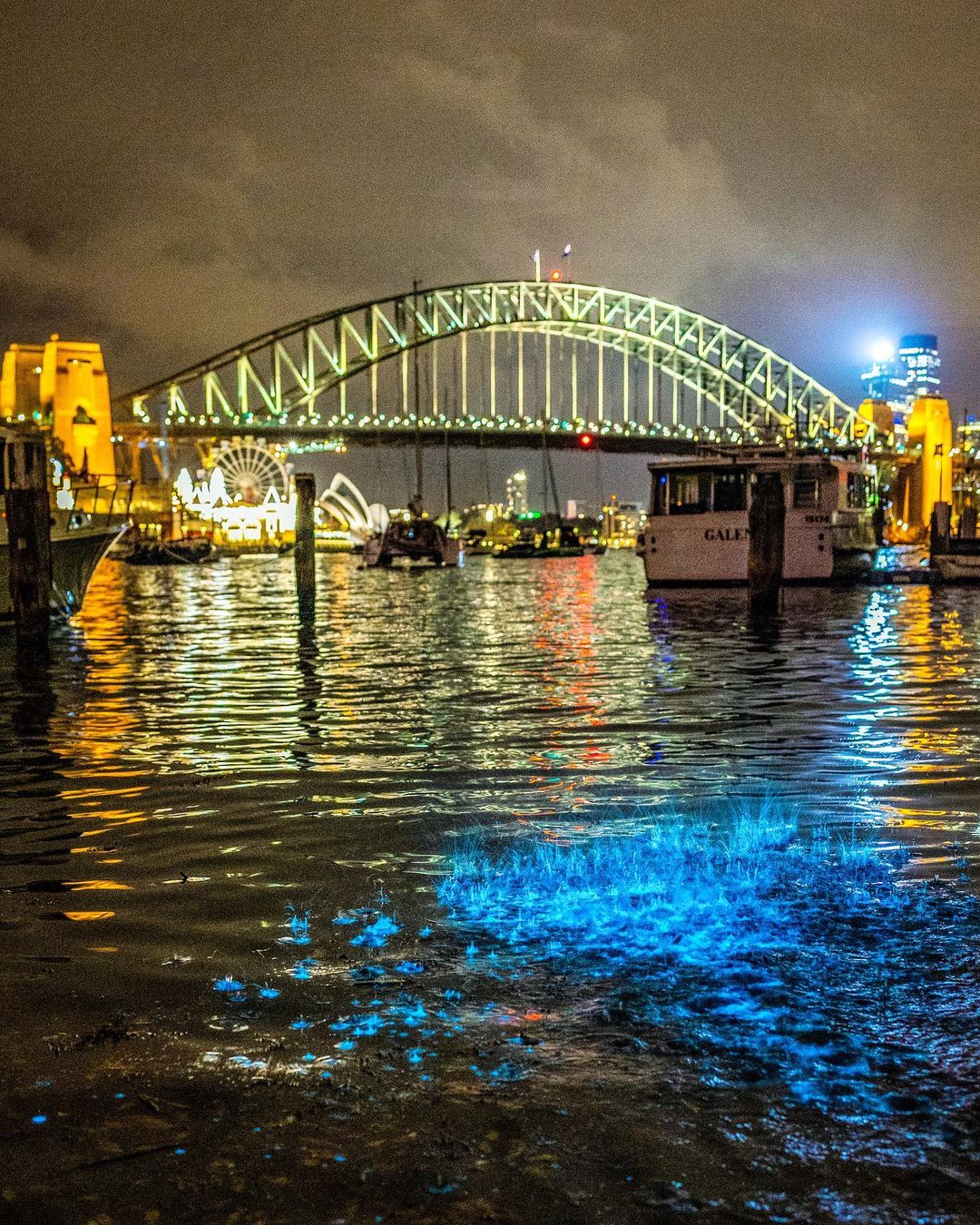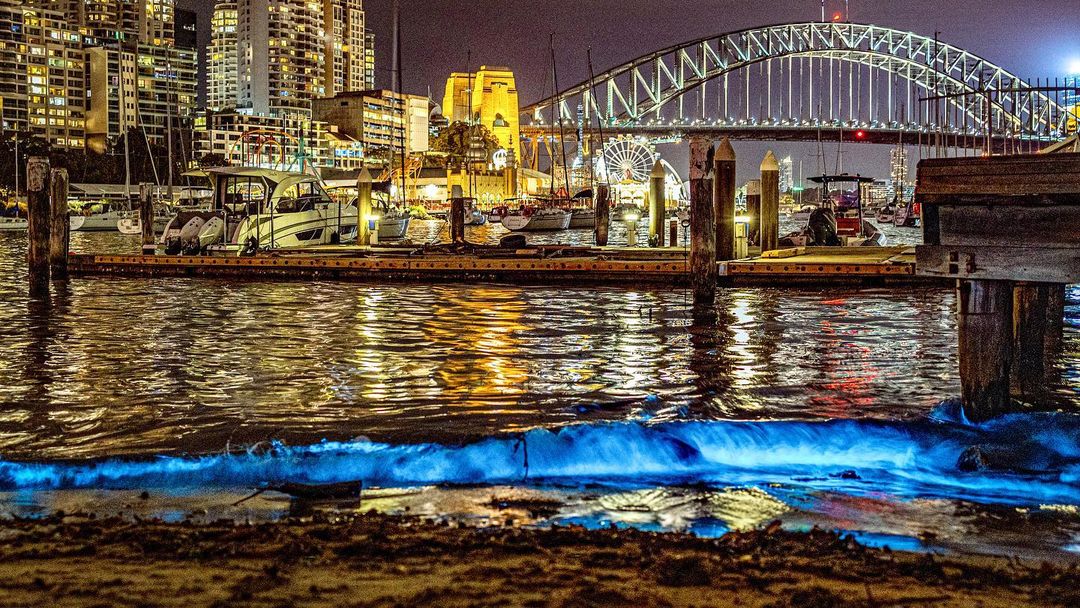 Images: Bioluminescence in Sydney Harbour on Monday, November 22nd, 2021. Source: @captchathemoment / Instagram
Bioluminescence is a natural phenomenon where light is produced by a chemical reaction inside living organisms. In this case, the light was emitted by small organisms that were present in a dense bloom near the water's surface.
Bioluminescence can also occurs in animals that live deep in the ocean, on land and in the sky.
It's not possible to predict when bioluminescence will appear along Australia's coastline. So, if you see it, count yourself lucky and enjoy the show.
Note to media: You are welcome to republish text from the above news article as direct quotes from Weatherzone. When doing so, please reference
www.weatherzone.com.au
in the credit.