Anthony Sharwood, 25 Nov 2021, 8:11 AM UTC
Backyards become lakes as Sydney storm dumps up to 30 mm in an hour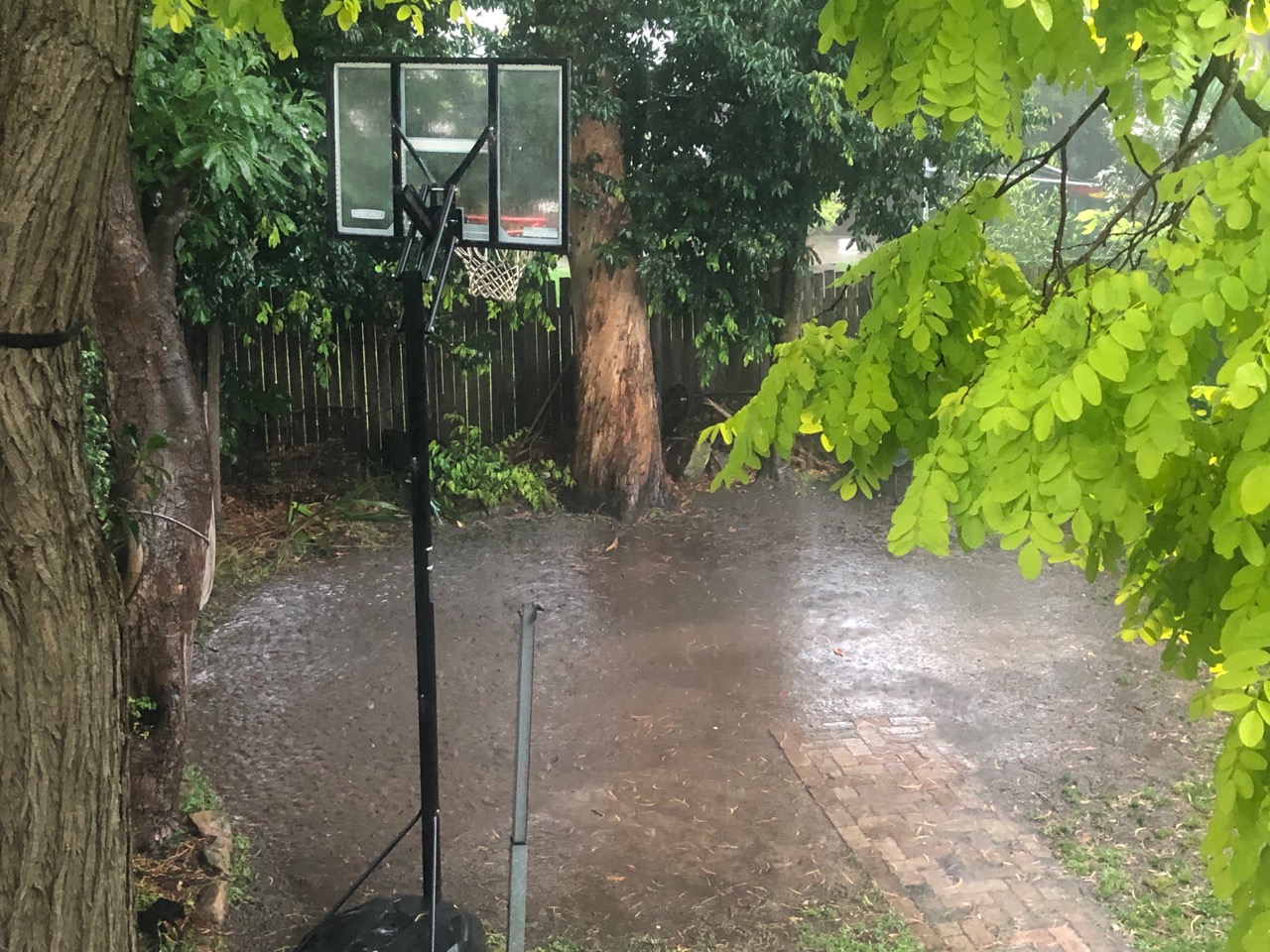 Rain has now been recorded for the eighth straight day in Sydney, but the heaviest deluge of the prolonged wet spell struck parts of the city's west and south around 5:30 pm on Thursday evening.
In just over an hour, from around 5 pm to just after 6 pm, 30.2 mm of rain fell in Canterbury, around 13 km SW of the city, as a line of storms swept across Sydney from the northwest, accompanied by loud thunderclaps and occasional lightning.
That Canterbury reading was the heaviest total in the Sydney metropolitan area in this evening's storms, and the heavy rain left the backyard of this reporter (a few km southeast of Canterbury) looking like this: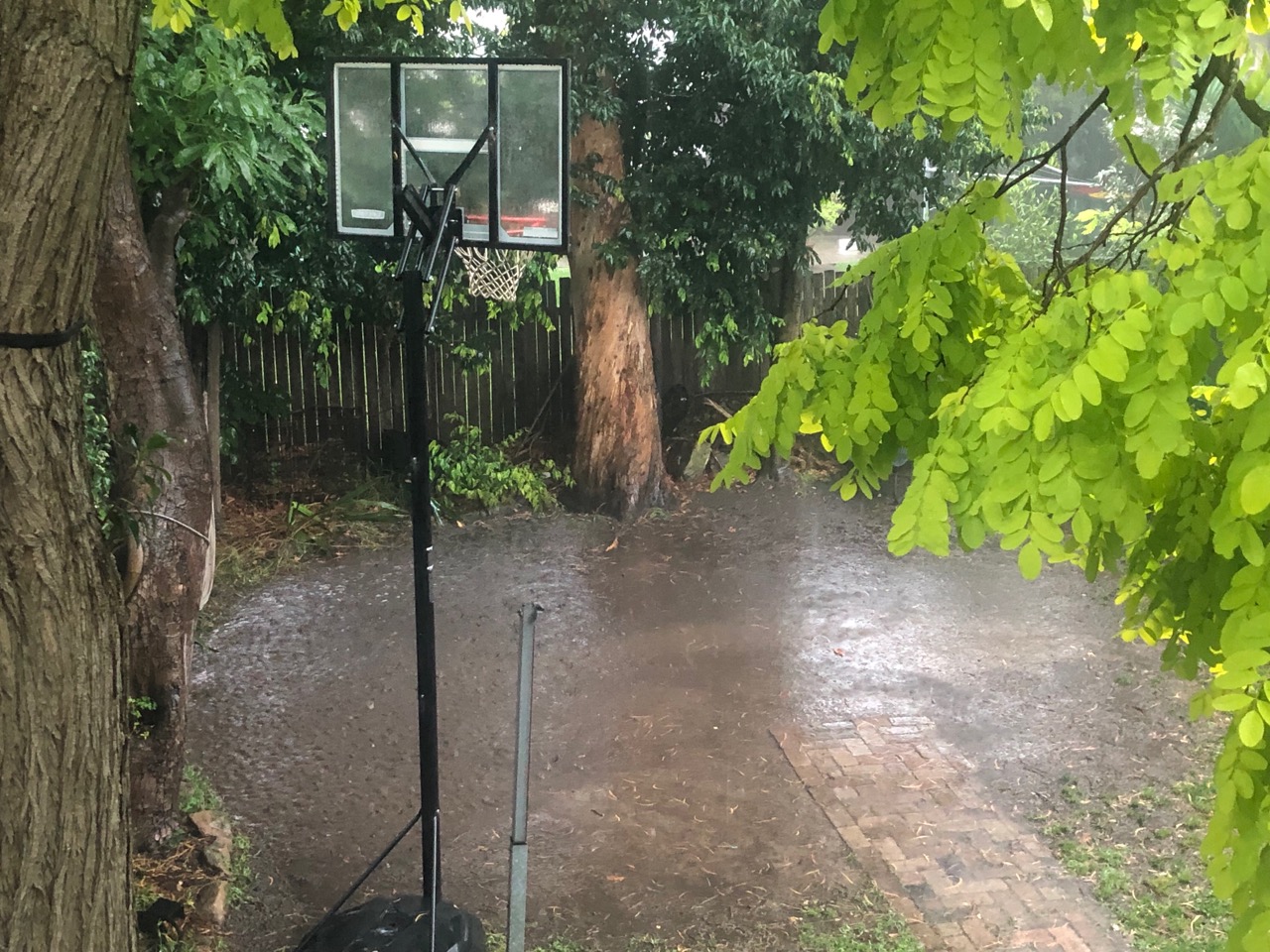 Image: You'd have to say that court is perfect for the Lakers! Source: Author's pic.
Other notable readings across Sydney included:
Sydney Airport (24.2 mm in under an hour).
Richmond in the city's far northwest corner saw 26.6 mm over a three-hour period (including 13.2 mm in 13 minutes at the height of the storm).
Observatory Hill, Sydney's "official" weather station located beside the Harbour Bridge, saw just 7 mm in the hour during which the storm dumped much heavier totals elsewhere.
Terrey Hills in the northern beaches barely saw wet ground, recording just 0.2mm as storms bypassed that part of the city.
Further heavy rain and possible storms are forecast for the whole of the Sydney region on Friday.
There's a flood watch in place for western Sydney, and you should check our warnings page here, as Friday looks to be a potentially dangerous day of weather across a wide area of eastern Australia.
Note to media: You are welcome to republish text from the above news article as direct quotes from Weatherzone. When doing so, please reference
www.weatherzone.com.au
in the credit.