Ben Domensino, 07 Jun 2022, 12:28 AM UTC
Australia's 2nd highest June temperature on record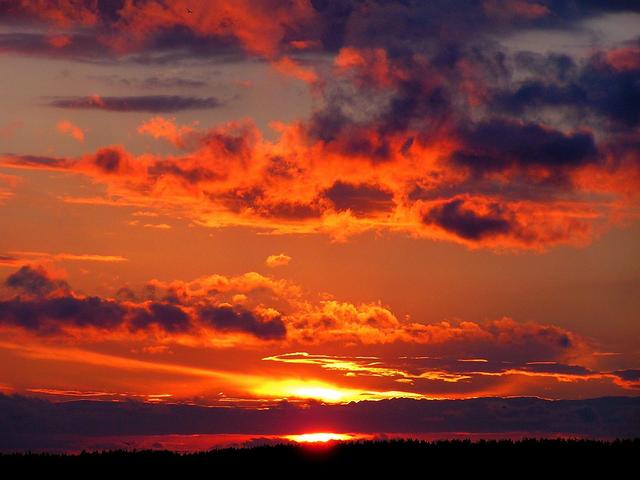 While large areas of southern Australia are enduring an abnormally cold start to winter, parts of northern Australia have just copped a burst of record-challenging June heat.
A lingering hot air mass and easterly winds over the NT's Top End and the Kimberley in WA has caused temperatures to soar into the mid-to-high thirties every day during the first week of June. While these temperatures are well below the all-time national heat record of 50.7ºC, they are exceptionally high for this time of year.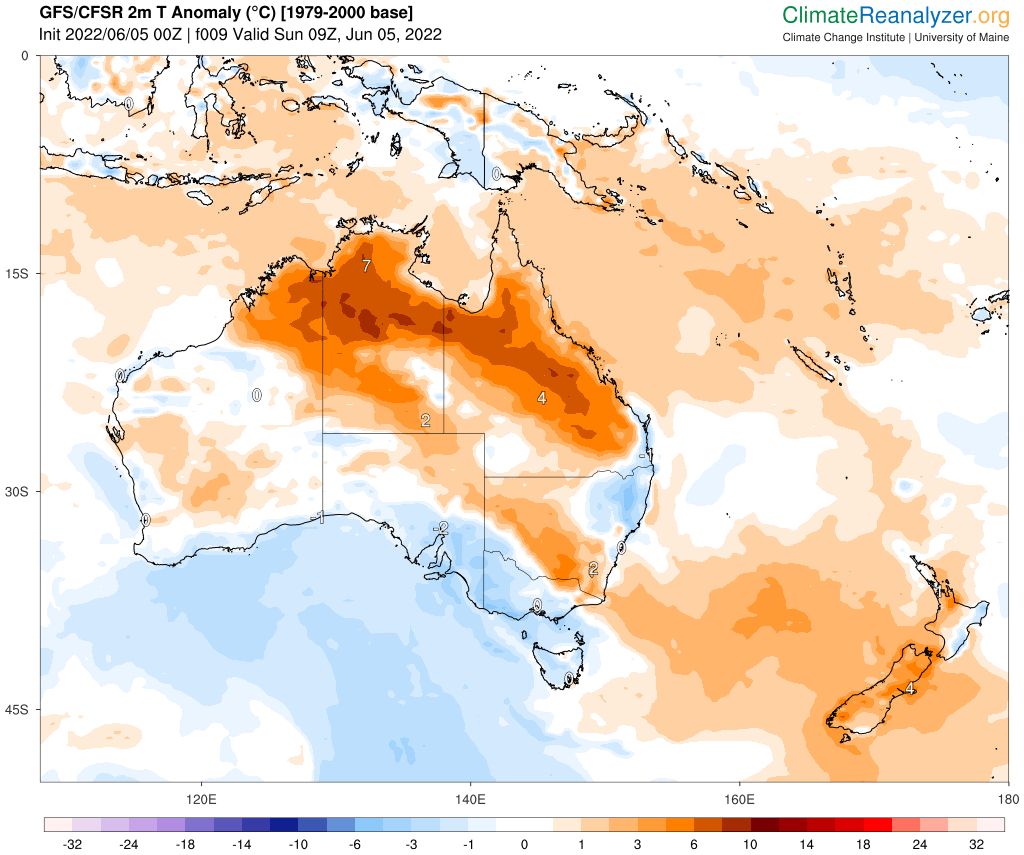 Image: Modelled 2-metre air temperature anomalies on Sunday, June 5. Source: ClimateReanalyzer.org
The highest temperature of the past week was 37.8ºC at Bradshaw on Sunday. This is the 2nd highest temperature reliably recorded anywhere in Australia during June, falling just shy of the national monthly record of 37.9ºC at Bradshaw in 2016.
Other notable temperatures from the past week included 37.1ºC at Wyndham on Sunday and 36.7ºC at Jabiru Airport on Saturday, both within 1.5ºC of the national June record.
While Darwin has escaped the hottest weather in the past week, daytime maximum temperatures have been running about 2 to 3ºC above average so far this June.
Looking ahead, cooler southeasterly winds will push into the Top End and Kimberley during the middle of this week, bringing a noticeable temperature drop across the region.
Note to media: You are welcome to republish text from the above news article as direct quotes from Weatherzone. When doing so, please reference
www.weatherzone.com.au
in the credit.