Ben Domensino, 14 Jan 2022, 5:02 AM UTC
Australia posts Southern Hemisphere's highest temperature on record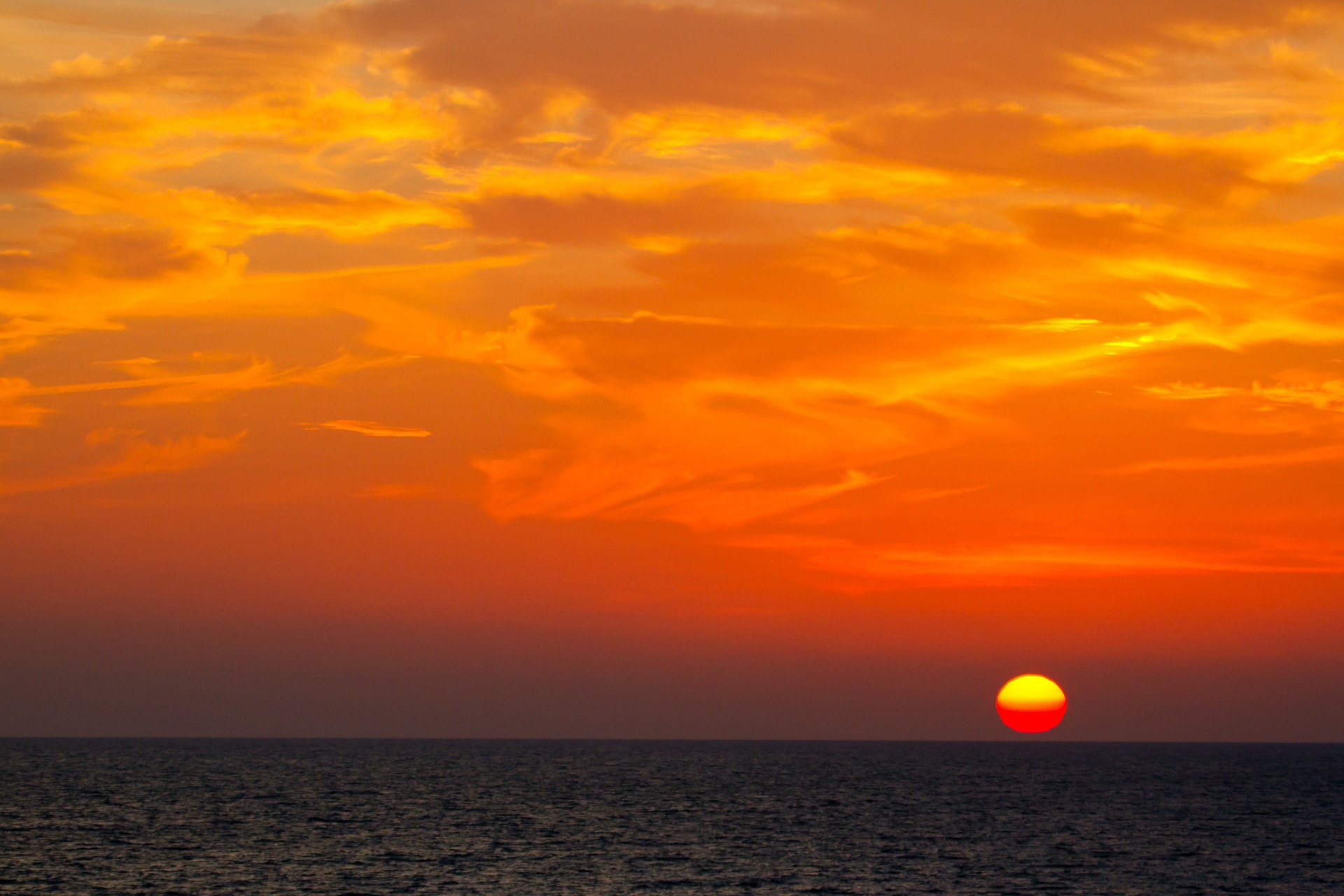 This is an historic week for heat in Australia, with a weather station in WA's Pilbara district registering the equal highest temperature ever reliably recorded in the Southern Hemisphere.
Onslow Airport hit a sweltering 50.7°C (123.3°F) on Thursday afternoon as dry offshore winds carried a scorching air mass into the coastal Pilbara town.
Onslow's 50.7ºC was the equal highest temperature on record in both Australia and the Southern Hemisphere, matching the same reading at Oodnadatta, SA on January 2, 1960.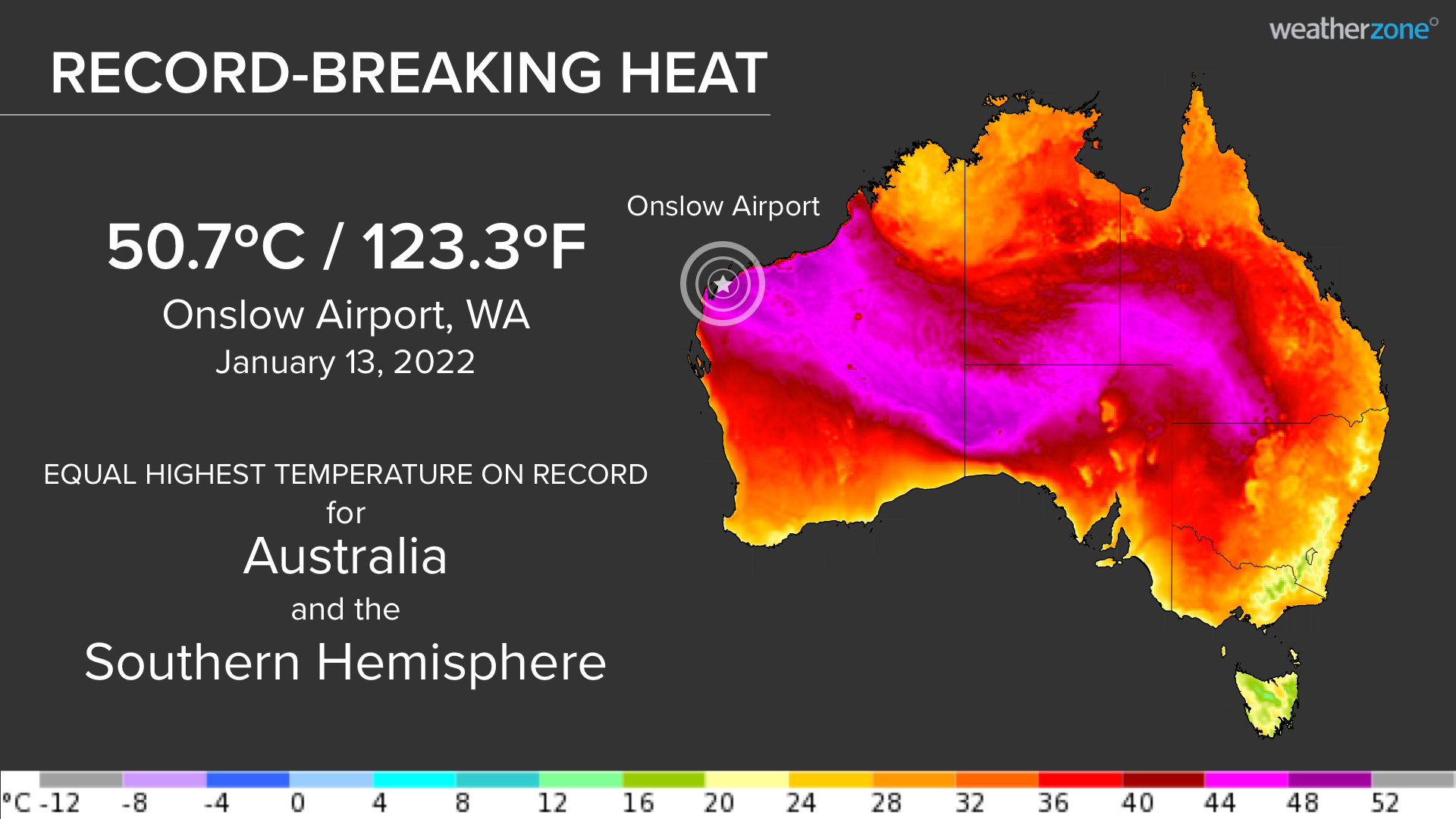 Remarkably, Onslow wasn't the only WA town to exceeded 50ºC on Thursday, with Roebourne and Mardie both reaching 50.5°C.
This was the first time since 1998 that any weather station in Australia has reached 50°C. It was also only the fifth calendar day to feature 50ºC heat in Australia's 112 years of records.
Prior to this week, Australia had only reliably hit 50° C four times:
50.7°C at Oodnadatta, SA on January 2, 1960
50.5°C at Mardie, WA on February 19, 1998
50.3°C at Oodnadatta, SA on January 3, 1960
50.0ºC at Wilcannia, NSW on January 11, 1939
Thursday nearly doubled the number of 50ºC observations in Australia's climate history.
What caused the extreme heat?
The background influence of clime change likely played a role in this week's record-breaking heat. Australia's national mean temperature has increased by around 1.44ºC since 1910 and by more than 1ºC since 1960.
Australia's warmer climate is increasing the frequency and intensity of heatwaves compared to earlier decades.
This week's heat has also been influenced by several other factors:
A lack of monsoon cloud over northwestern Australia in recent weeks has allowed hot air to build over the continent.
Ex-Tropical Cyclone Tiffany, which is currently located over the Kimberley, helped send a surge of hot and dry south-to-southeasterly winds into the Pilbara this week.
Sea surface temperatures are currently 1-2ºC warmer than average off Australia's northwest coast, which is contributing to higher air temperatures in the region
How hot can is get?
According to the World Meteorological Organization, the highest daily maximum temperature in the world was 56.7ºC at Furnace Creek, USA on July 10, 1013.
However, many climate scientists believe this observation was dubious and recognise 54.4ºC from the same location in 2020 and 2021 as the current world record.
Note to media: You are welcome to republish text from the above news article as direct quotes from Weatherzone. When doing so, please reference
www.weatherzone.com.au
in the credit.