Felix Levesque, 15 Jan 2022, 2:07 AM UTC
Another cyclone swell for southeast Queensland and NSW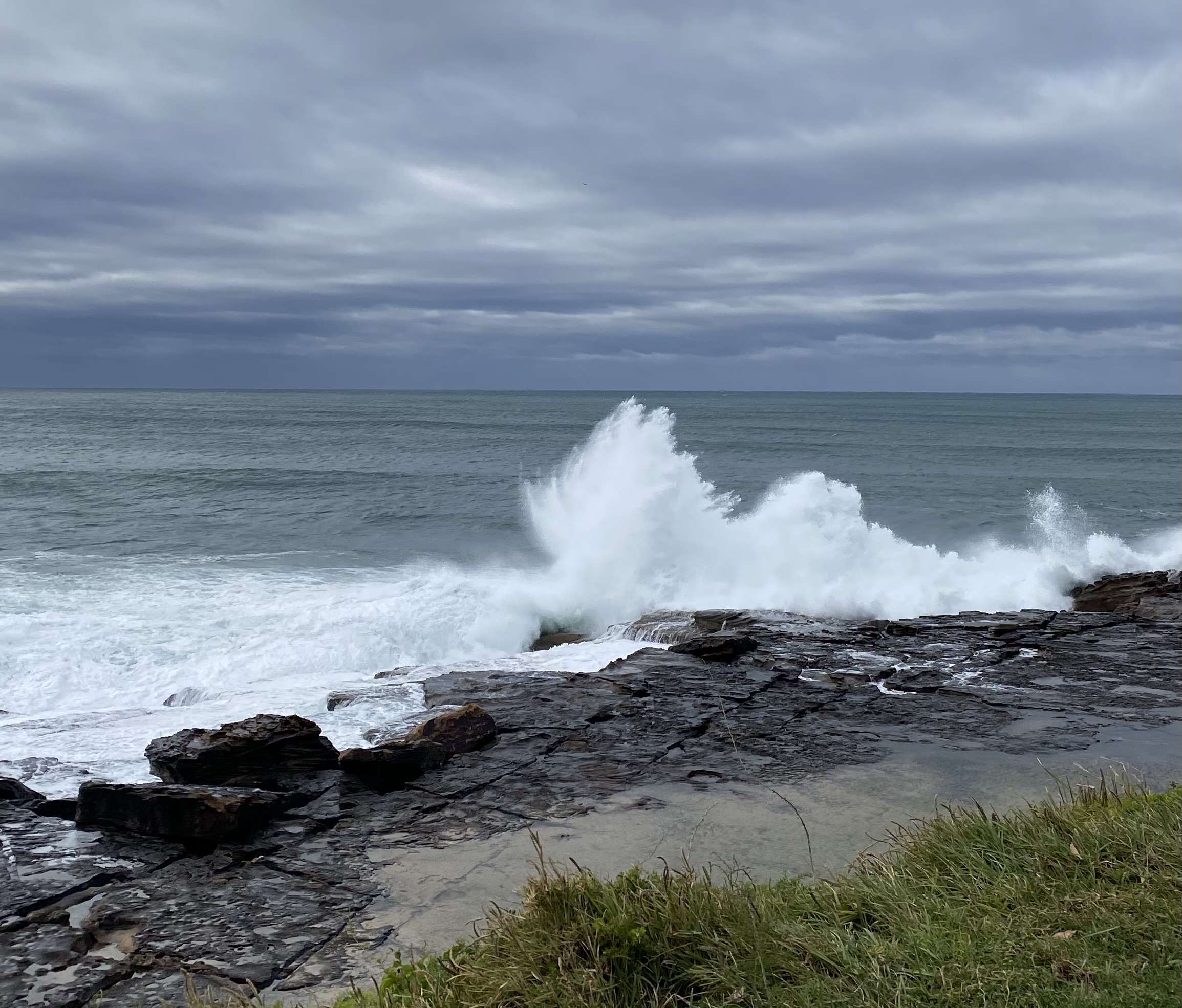 Another week, another tropical cyclone sending large swell and solid surf to the southeast Queensland and northern NSW points.
It was not long after the large and pumping surf brought by Tropical Cyclone Seth in the first week on 2022 for the next tropical system to develop and bring another round. While not located in the Australian region, Tropical Cyclone Cody developed earlier this week and gradually tracked south, well east of the Australian mainland. A broad high pressure system located near New Zealand caused the cyclone to stall to the north of New Zealand, enhancing a steady area of easterly-component winds on the southern flank of Cody. This fetch of wind was well aimed to thread the needle between New Caledonia and New Zealand, sending swell to eastern Australia (see figure below).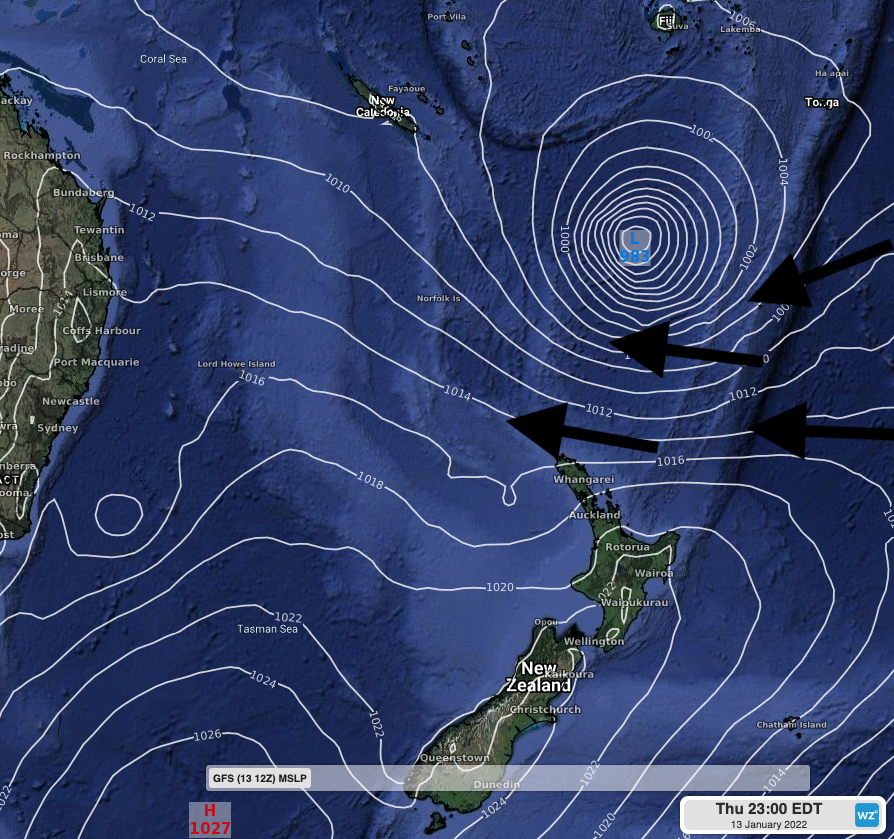 Figure: GFS MSLP output on Thursday 13th evening showing Tropical Cyclone Cody to the north of New Zealand, with high pressure to the south leading to a broad area of tighter pressure gradients, leading to strong easterly winds generating large swell.
Late on Wednesday 12th and early on Thursday 13th, Waverider Buoys across southeast QLD and NSW saw a spike in wave period as the easterly swell reached with a peak period of about 14-15 seconds. Significant wave heights have generally remained in the 2-2.5m range since then, providing plenty of waves to go around.
While the surf has generally eased into the weekend, compared to Thursday and Friday, a new pulse of mid-to-long period easterly swell will filter in on Sunday morning. Wave heights around 2 meters, with peak wave periods of 12-13 seconds from the east will mean a quite uniform range of surf across coastal parts of NSW and southeast Queensland. Surf on the beaches should be in the 4-6 foot range, pulsing at times into the 6-8 foot range, between Sunday afternoon and Tuesday. This will make for particularly dangerous conditions on the beach, with the straight on direction of the swell, and longer period, enhancing the potential for strong and quickly forming rip currents. Coastal erosion may also be a risk, especially after the erosion, flooding and damage brought by the close passage of Tropical Cyclone Seth. Hazardous surf warnings are currently in place for coasts extending from the Frazer Island Coast to the Byron Coast, but may also extend into central parts of the NSW coastline over the coming days, keep track of the latest weather warnings here.
Note to media: You are welcome to republish text from the above news article as direct quotes from Weatherzone. When doing so, please reference
www.weatherzone.com.au
in the credit.