Ben Domensino, 24 Aug 2021, 12:52 AM UTC
2000 km line of lightning from Australia to NZ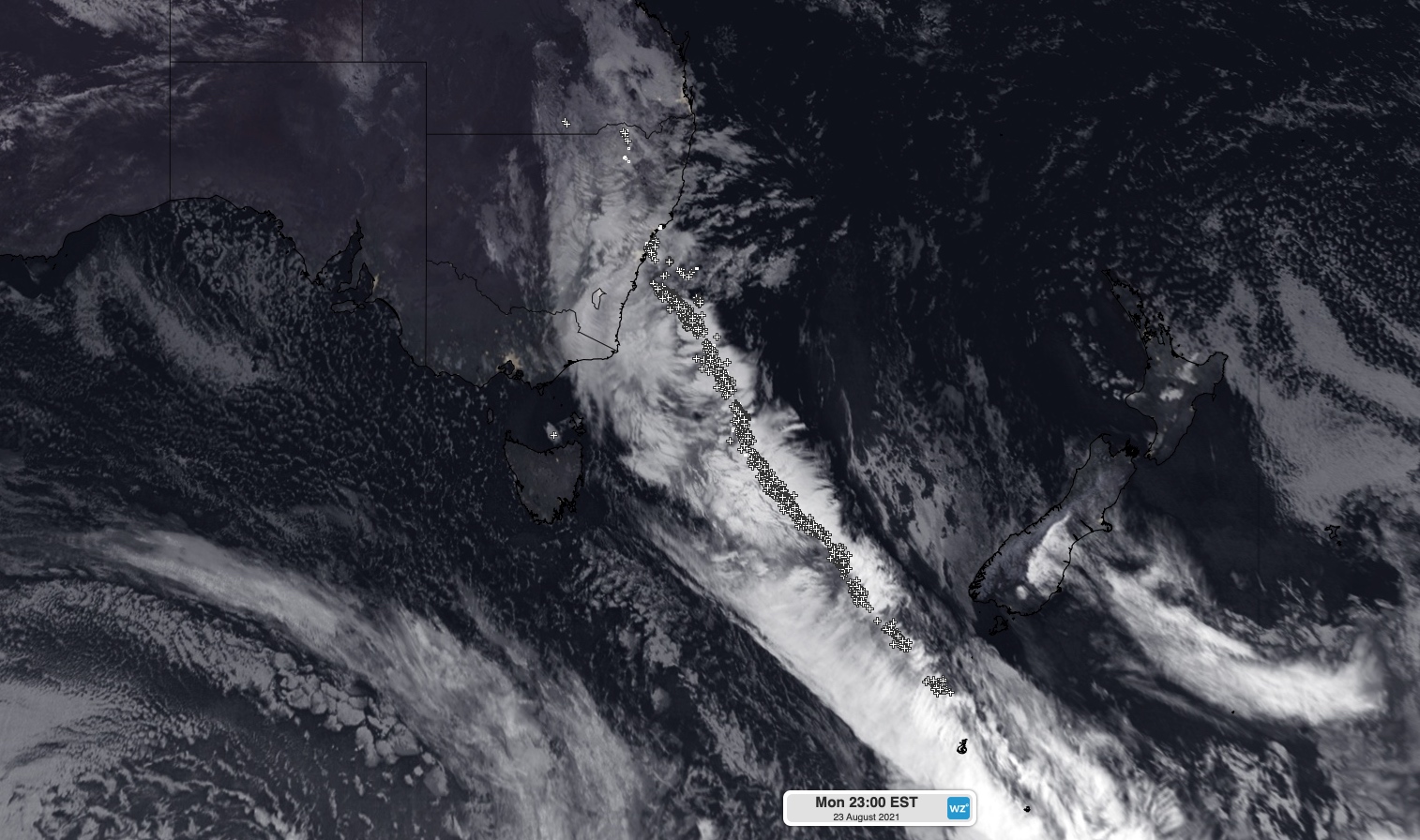 It was midnight madness over the Tasman Sea last night as a 2000 km long line of thunderstorms lit up the sky between Australia and New Zealand.
A cold front that swept across southern Australia on Sunday and Monday moved out into the Tasman Sea on Monday night.
This front marked the boundary between a cold air mass moving up from the Southern Ocean and much warmer, moisture-laden air flowing across the Tasman Sea from the north.
As these two contrasting air masses clashed, a long line of thunderstorms erupted under the cover of darkness.
Using infrared satellite imagery and ground-based lightning detection, we can see that the line of lightning stretched from central NSW to the waters south of New Zealand on Monday night.
This mammoth line of thunderstorms produced 110,938 pulses of lightning within an 800 km radius of 41.2ºS and 157.0ºE, which is shown on the map below.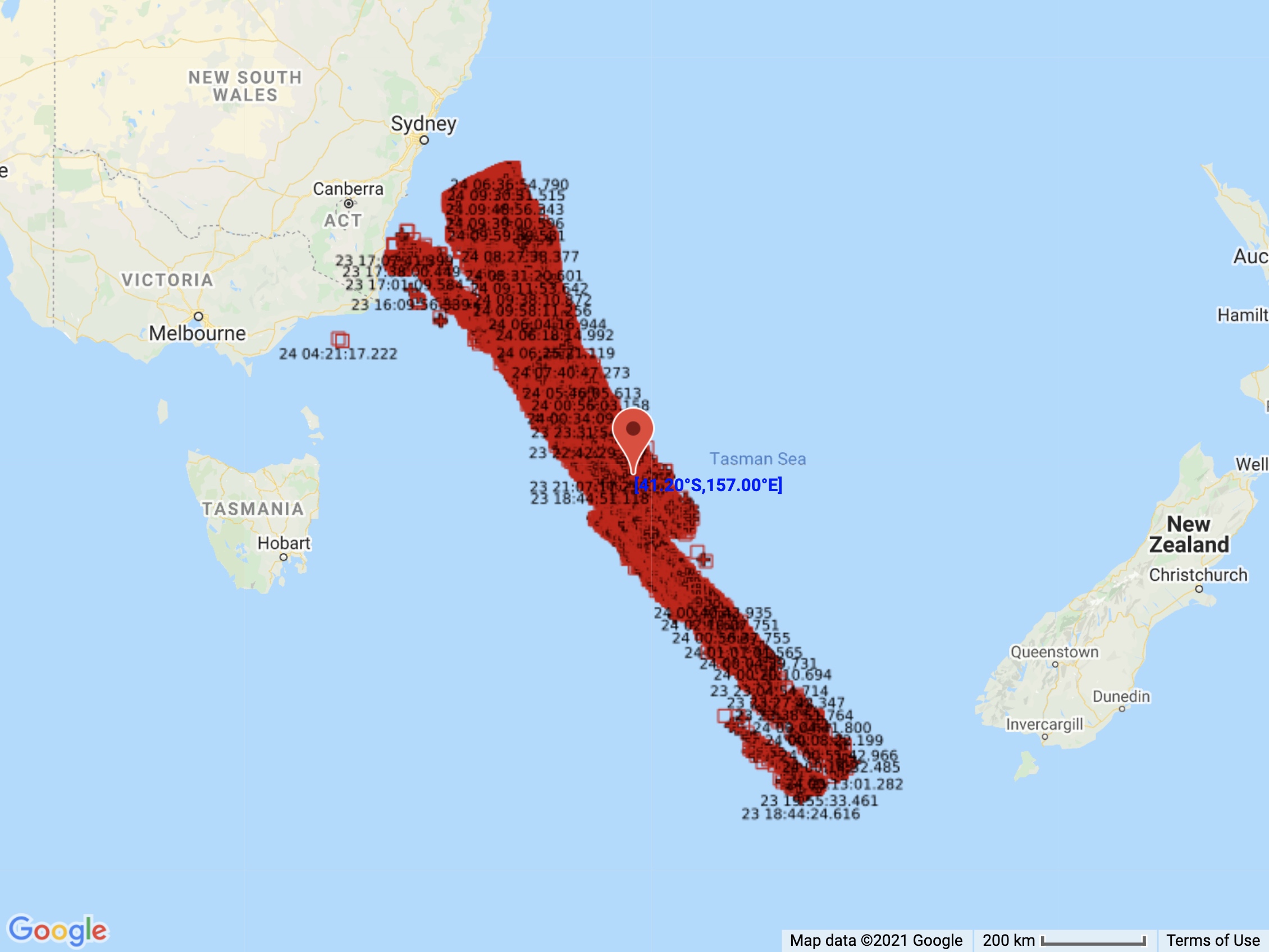 Image: Locations of the 110,938 lightning strikes that were detected within an 800 km radius of 41.2ºS 157.0ºE between 4pm AEST on Monday and 10am AEST on Tuesday.
While most of the thunderstorms had died down on Tuesday morning, the Tasman Sea is not in the clear just yet.
A low pressure system will rapidly deepen near the central NSW coast on Tuesday before moving across the Tasman Sea from west to east between Wednesday and Sunday.
This low will cause blustery wind, rain, thunderstorms and huge waves during the rest of the week.
Note to media: You are welcome to republish text from the above news article as direct quotes from Weatherzone. When doing so, please reference
www.weatherzone.com.au
in the credit.