Scott Morris, 18 Sep 2021, 1:42 AM UTC
Windy weather waving warmth out of the southeast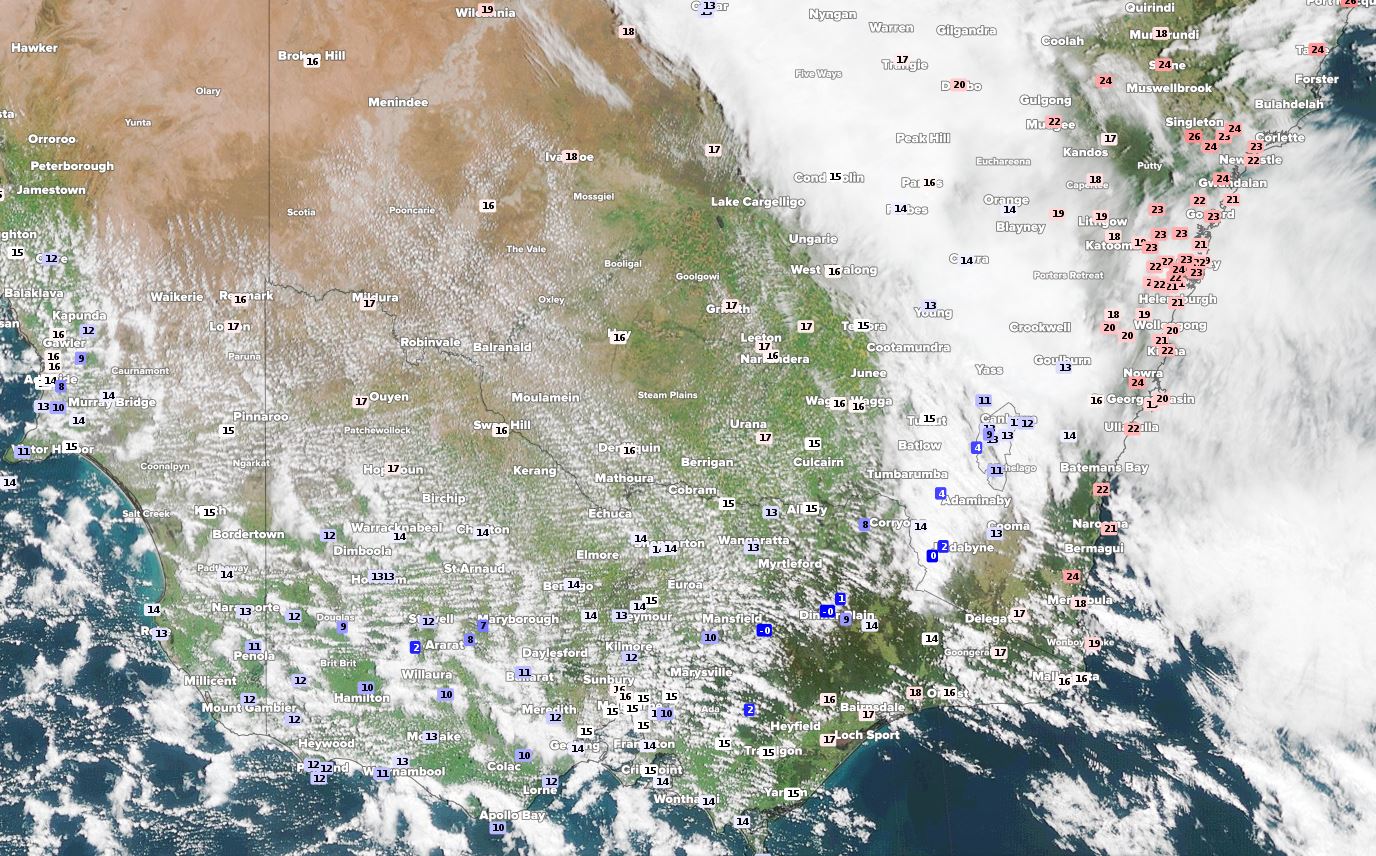 A strong frontal system is crossing southeast Australia and, for Victoria, this has meant wind speeds have picked up and cold days are on their way.
The aforementioned frontal system has a trough moving just ahead which is drawing warm winds into the southeast. As a result, the likes of Sydney and Brisbane will be basking in warmth today as the temperature hits the mid 20's. However, it was Melbourne and Adelaide which had a magnificent Friday as the mercury hit 22oC in each city. It was precisely these warm winds that helped the day turn out so warm.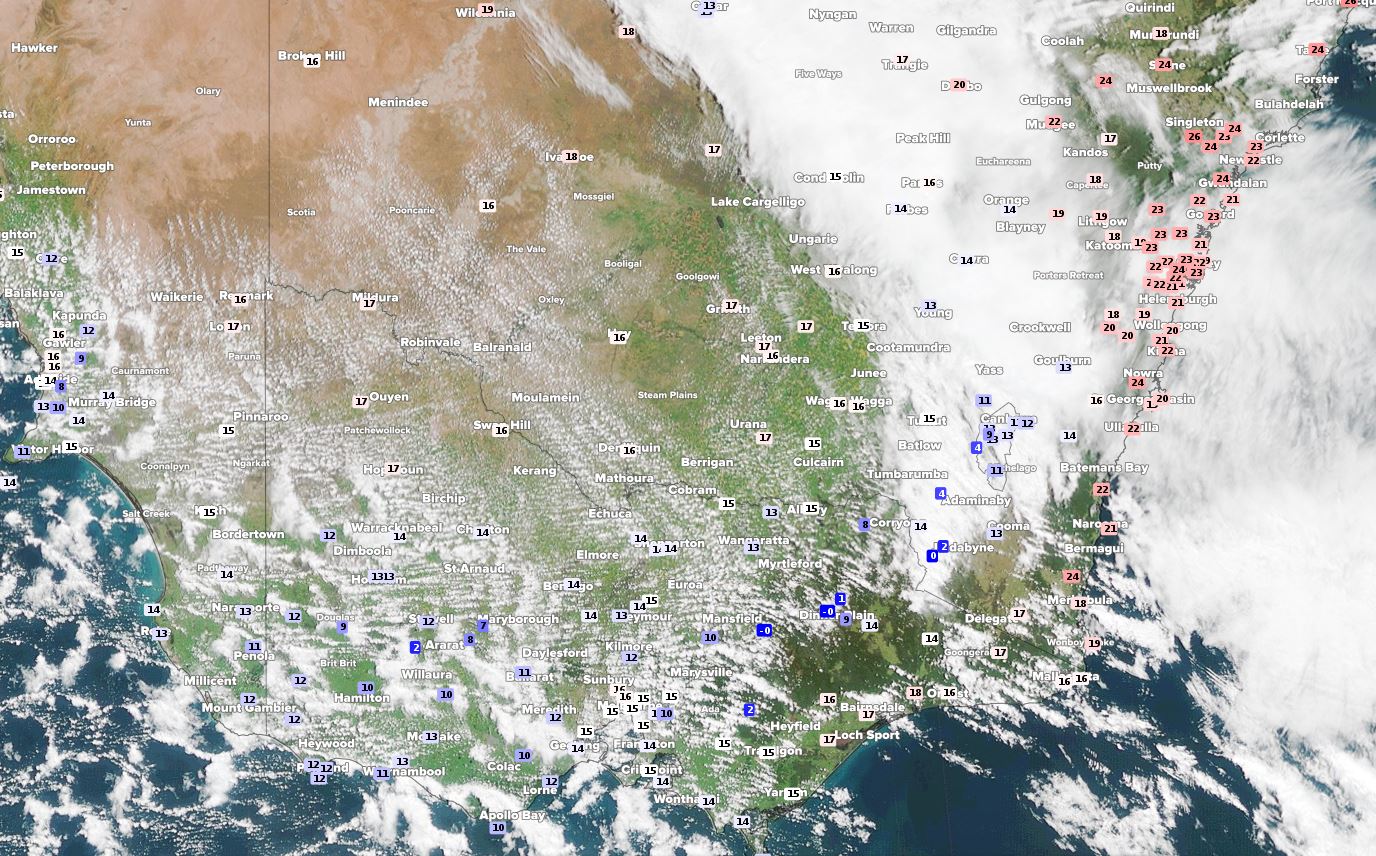 Image: Satellite (Himawari-8) imagery showing the temperature difference on either side of the frontal system at 11 am EST Saturday
The strength of these warm, northerly winds was such that Melbourne Airport recorded a NNE wind gust of 85km/h just after midday on Friday. However, that wasn't all, as many other locations had similar wind gusts exceeding 100km/h:
120 km/h at Mt Buller (12 am Saturday)

106 km/h at Mount William (11 am Friday)

102 km/h at Mt Hotham (9 pm Friday)

100 km/h at Kilmore Gap (7 pm Friday)
Similarly, the Snowy Mountains region in New South Wales also had a gusty period as the system approached overnight. NW wind gusts at Thredbo exceeded 128 km/h on Friday evening.
As alluded to, the passage of this front is causing a change in the weather for Victoria, with Melbourne expecting a top of only 16oC today. Although the strong northerly winds have subsided, there is still the potential for some similarly strong southwesterly winds behind the cold front overnight between Saturday and Sunday. As such, a Severe Weather Warning has been issued for parts of Victoria and alpine areas of NSW so be sure to keep an eye on the warnings here.