Ben Domensino, 19 Oct 2021, 6:13 AM UTC
Record-challenging October heatwave in central and northern Australia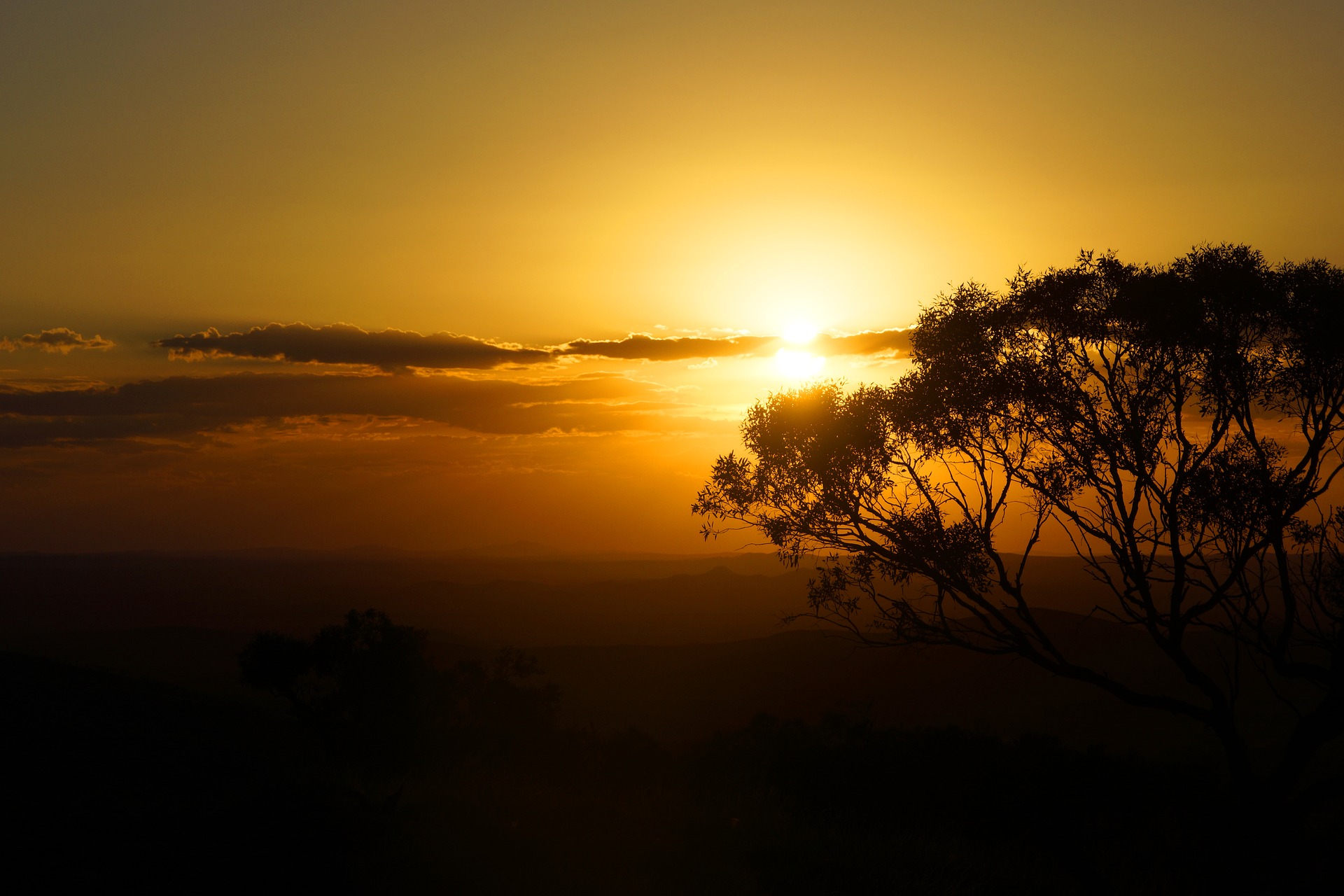 An intense early-season heatwave will send temperatures soaring across central and northern Australia this week, with some places likely to get close to their October records.
A hot air mass lingering over northern Australia will cause a string of very hot days in parts of the NT, northern WA and far western QLD between now and the weekend.
Temperatures will reach up to the mid-forties in some places, with daytime maximums rising more than 10ºC above average for this time of year. This will constitute a Severe-to-Extreme heatwave in parts of each state and territory in northern Australia.
On Tuesday, the mercury climbed as high as 43.6ºC in WA (Kununurra), 43.3ºC in the NT (Rabbit Flat) and 42.7ºC in QLD (Julia Creek). This was QLD's highest temperature in seven months.
On Wednesday, temperatures will return to similar levels and should reach at least 43ºC in the NT and WA. Alice Springs is forecast to hit 41ºC on Wednesday afternoon, which is less than 2ºC off the current weather station's October record.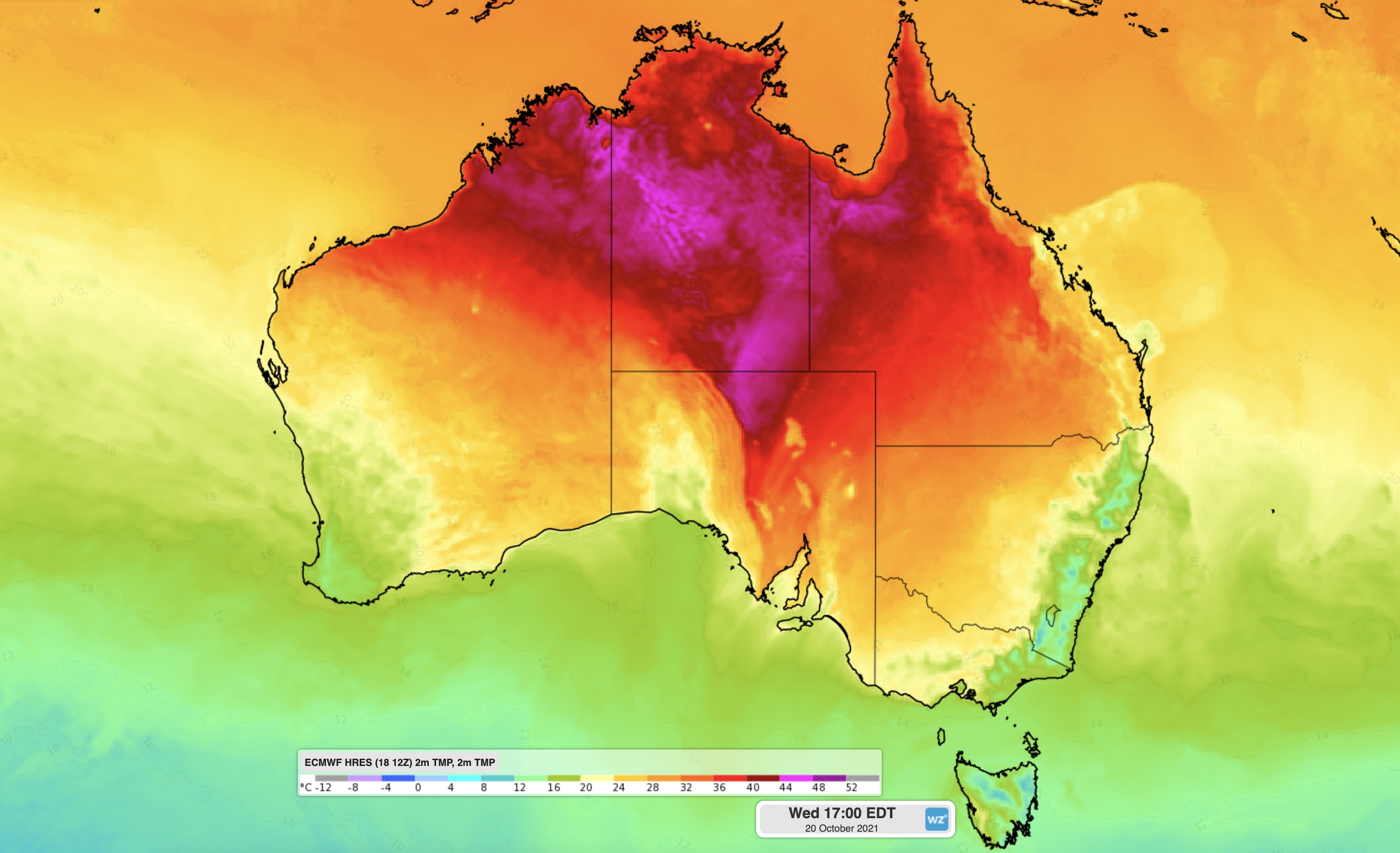 Image: Forecast surface air temperature on Wednesday afternoon, according to the ECMWF model.
While the sweltering heat will end by Thursday for Alice Springs, it's going to linger into the back end of the week further north.
After reaching 43.3ºC on Tuesday, Rabbit Flat in the NT is forecast to reach 43ºC every day between Wednesday and Friday. This would be the site's first run of four October days above 43ºC on record, with data going back to 1970.
Further north, some models suggest that the mercury could get close to 45ºC in far northern WA on Friday or Saturday.
Australia's highest temperature on record during October was 46.9ºC at Port Hedland in 2002. This is unlikely to be challenged during this week's heatwave.