Anthony Sharwood, 22 Jun 2022, 7:18 AM UTC
Clear and mild for Perth State of Origin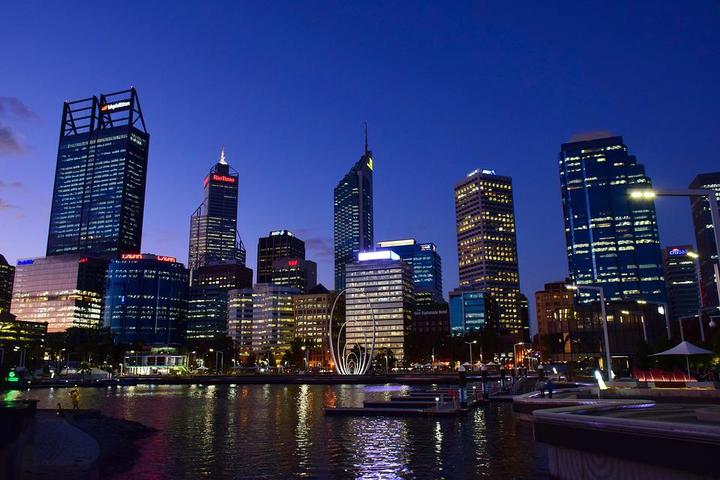 Buckle in for a fast-paced game of dry weather rugby league, because State of Origin Game II in Perth on Sunday night at Optus Stadium looks highly likely to be played under starry skies after a mild afternoon.
In other words, fans, players and organisers have gotten lucky, because unlike regular State of Origin host cities Sydney and Brisbane (where rain is reasonably evenly distributed throughout the year), winter is the wettest time of year in Perth.
The WA capital has the classic "Mediterranean climate" – very dry in summer, consistently wet in winter.
June, July and August are the three wettest months, with 126.2 mm, 146.8 mm and 122 mm of rainfall on average respectively.
Most of Perth's winter rainfall comes via cold fronts sweeping in from the southwest, and while a couple of weakish midweek fronts will have passed through and dropped a few millimetres of rain by the weekend, a high pressure system will be the dominant feature on Saturday and Sunday.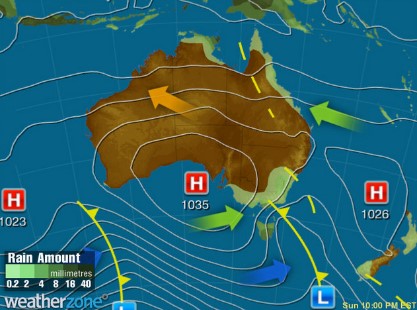 You can see Sunday's synoptic chart above. While a cold front moves through the southeastern corner of the country (making it pretty fortunate the match is not in Melbourne), Perth looks to stay lovely and dry.
Temps should climb into the low twenties by Sunday, with a top of 22°C and a low on Monday morning of 10°C, so conditions shouldn't be too uncomfortable for those lucky enough to be sitting in the stands when the game kicks off at 5:50 pm local time (it's on TV in the east at 7:50 pm).
The playing surface should also stay dry, with a northerly wind preventing an early dew.
As for the winner of the game, we're weather enthusiasts and forecasters, not footy tipsters! Let's just say our gut tells us that there's a strong chance of beer showers in the NSW dressing room after the game, with cloudy heads the morning after.
Note to media: You are welcome to republish text from the above news article as direct quotes from Weatherzone. When doing so, please reference
www.weatherzone.com.au
in the credit.