Anthony Sharwood, 20 Oct 2021, 6:29 AM UTC
Ah, Queensland. Giant hail one day, cyclone-strength winds the next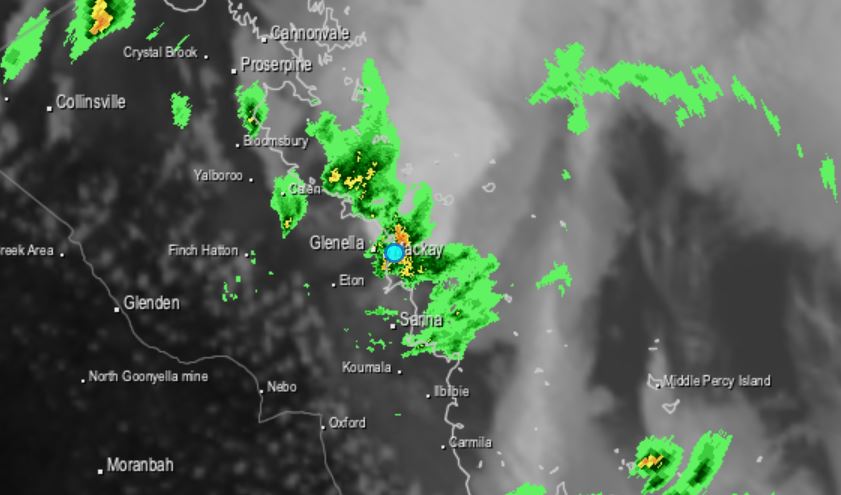 The spring storm outbreak on Australia's east coast has unleashed its full fury in the vicinity of the Queensland city of Mackay for two days in a row.
On Tuesday it was all about the giant hail in Yalboroo just north of Mackay, the large city of 80,000 people located roughly halfway up the Queensland coast, about 11 hours north of Brisbane and nine hours south of Cairns.
The monstrous hailstones fell just after lunchtime as a supercell thunderstorm passed over the region, and measured up to 16 cm in diameter, which is believed to be the largest hail ever recorded in Australia.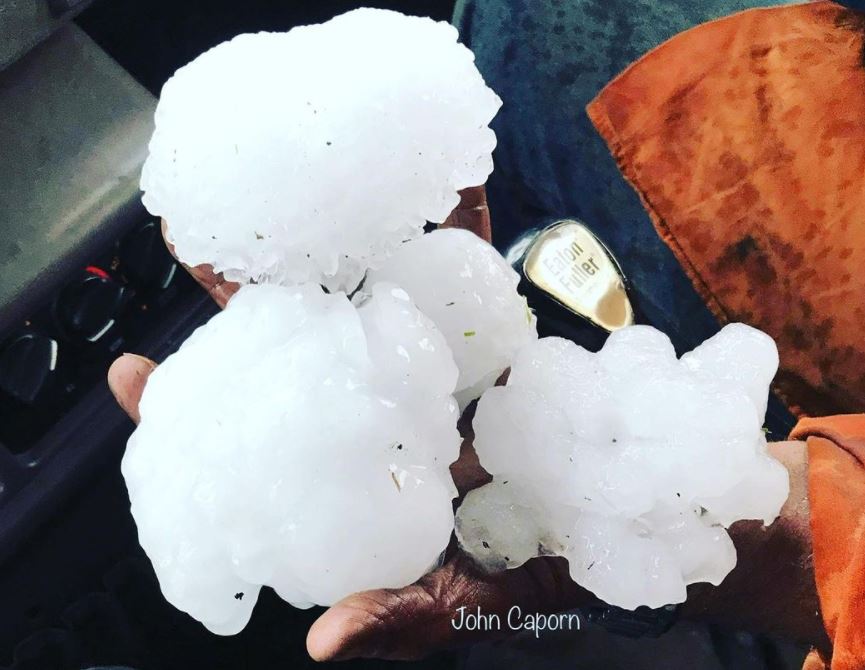 Image: Hail to the chief. Source: @samyj_412 via Instagram.
On Thursday afternoon around 3 pm, another severe storm passed through the area. This time the hail was smaller, and the storm was most notable for winds which gusted up to 120 km/h at Mackay Airport.
The storm's hitting Mackay now. Small hail stones falling in the city, nothing compared to the record breaking ice in Yalboroo yesterday. Wild winds and heavy rain hitting too. @7NewsMackay pic.twitter.com/QMZNFxbD1U

— Jade Richards (@JdeRichards) October 20, 2021
While Mackay is prone to being hit by cyclones, most Queensland cyclones tend to unleash their full fury a little further north. That's why:
Today's 120 km/h gust was the strongest wind gust recorded in 13 years of records at the Mackay Airport weather station, and was strong enough as the wind gusts in a Category 1 cyclone, and almost as strong as a Cat 2.
Today's gust was faster than the winds that were recorded during Cyclone Debbie in 2017, a Category 4 cyclone which made landfall at Airlie Beach, two hours north of Mackay.
The Previous Mackay wind gust record before today was 113 km/h In March 2010 during Tropical Cyclone Ului, a Category 5 storm which also made landfall near Airlie Beach.
There are no reports of damage from today's storm, however we'll keep you posted if we hear anything.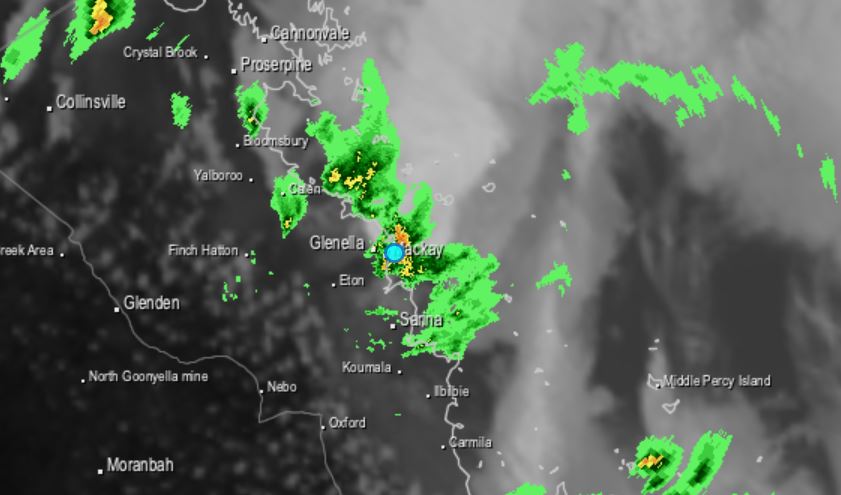 Image: The radar in Mackay around 3 pm as Wednesday's storm passed through, leaving 22.6mm of rain at the airport.
The good news for the storm-battered residents of Mackay is that the weather should slowly fine up this week, with the chance of a storm on Thursday afternoon and a possible shower on Friday, before a mostly fine weekend with top temperatures in the low 30s.